Parents know best | BYJU'S Tuition Centre Experience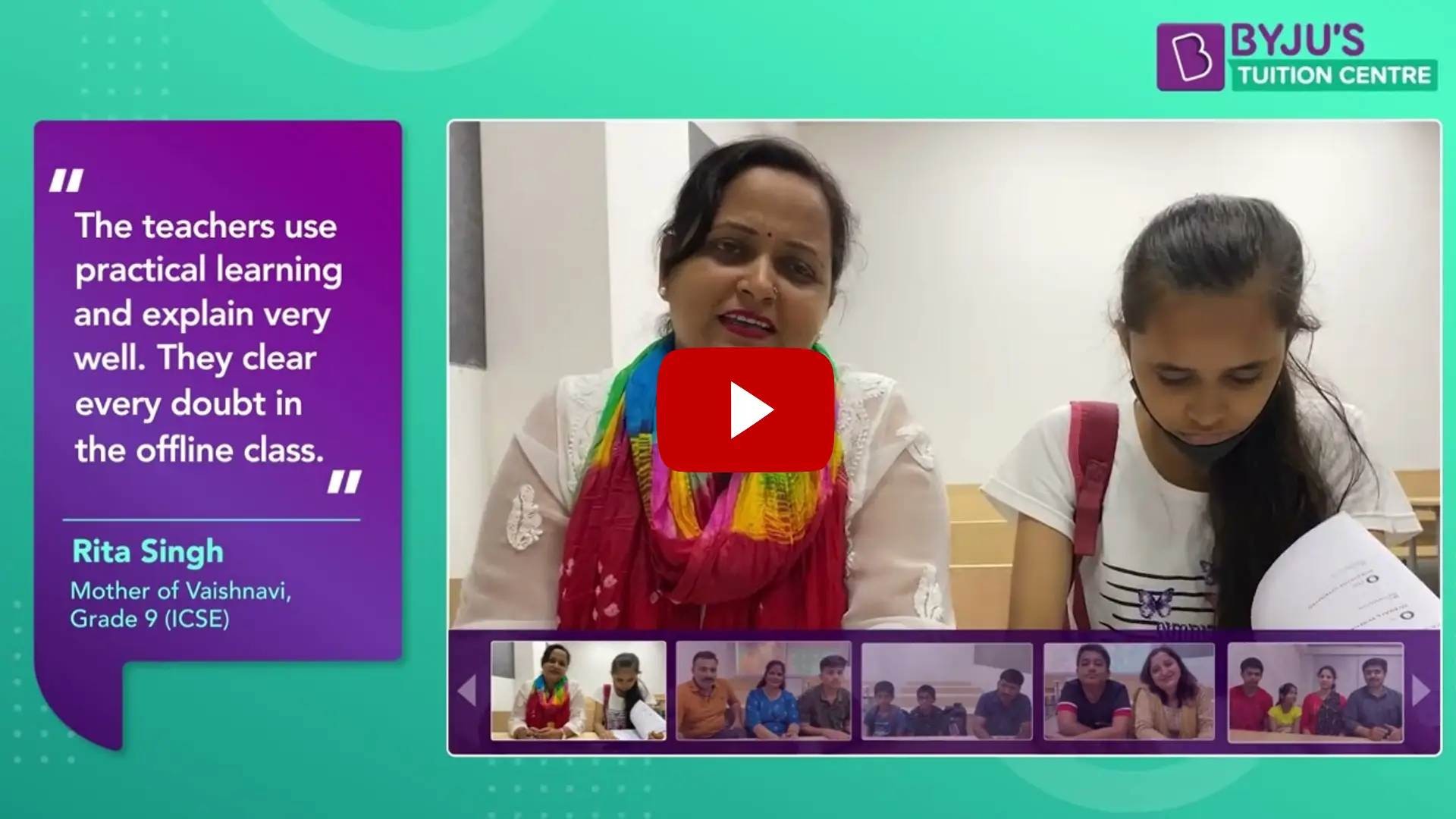 Looking for a tuition centre that will help your child excel in academics? Well, worry no more. BYJU'S Tuition Centres are here to help you. Our tuition centres are designed to revolutionise learning with expert teachers and classrooms as you have never experienced before. Along with lively and interactive classes, we track every student's performance and put extra efforts to improve upon their weak areas. We offer classes in Maths and Science for Grades 4-10. Students studying under both CBSE and ICSE boards can find solutions to their problems in our tuition centres.
Benefits of BYJU'S Tuition Centre (BTC) - Bareilly, Uttar Pradesh
Inclusive classes for accommodating student needs.
Classes are offered at affordable prices.
Teachers maintain a warm and friendly atmosphere in the classroom.
Students are motivated to ask all kinds of questions and doubts.
Doubts are resolved on the spot at the centres for easy transition into the next topic.
Interactive activities are conducted to emphasise on expression of ideas.
Presentation skills are taught for appropriate verbal representation of subject vocabulary.
Peer-learning as a source for learning.
At least two teachers are maintained in classrooms for explanations and clarifications.
Extra resources at BTCs for students who want to learn and practise more.
Apart from the benefits, we conduct regular tests and assessments to keep track of students' performance. We make sure to inform parents about the latest developments made by the child and put in extra effort to improve upon the weak areas of each student.
To minimise the time and effort put in by the student travelling to distant centres, we have set up multiple tuition centres in Bareilly. Students can find out their nearest BTC by looking it up on our website.
Join your nearest BYJU'S Tuition Centre today to start excelling at academics without putting yourself under excessive stress.