Parents know best | BYJU'S Tuition Centre Experience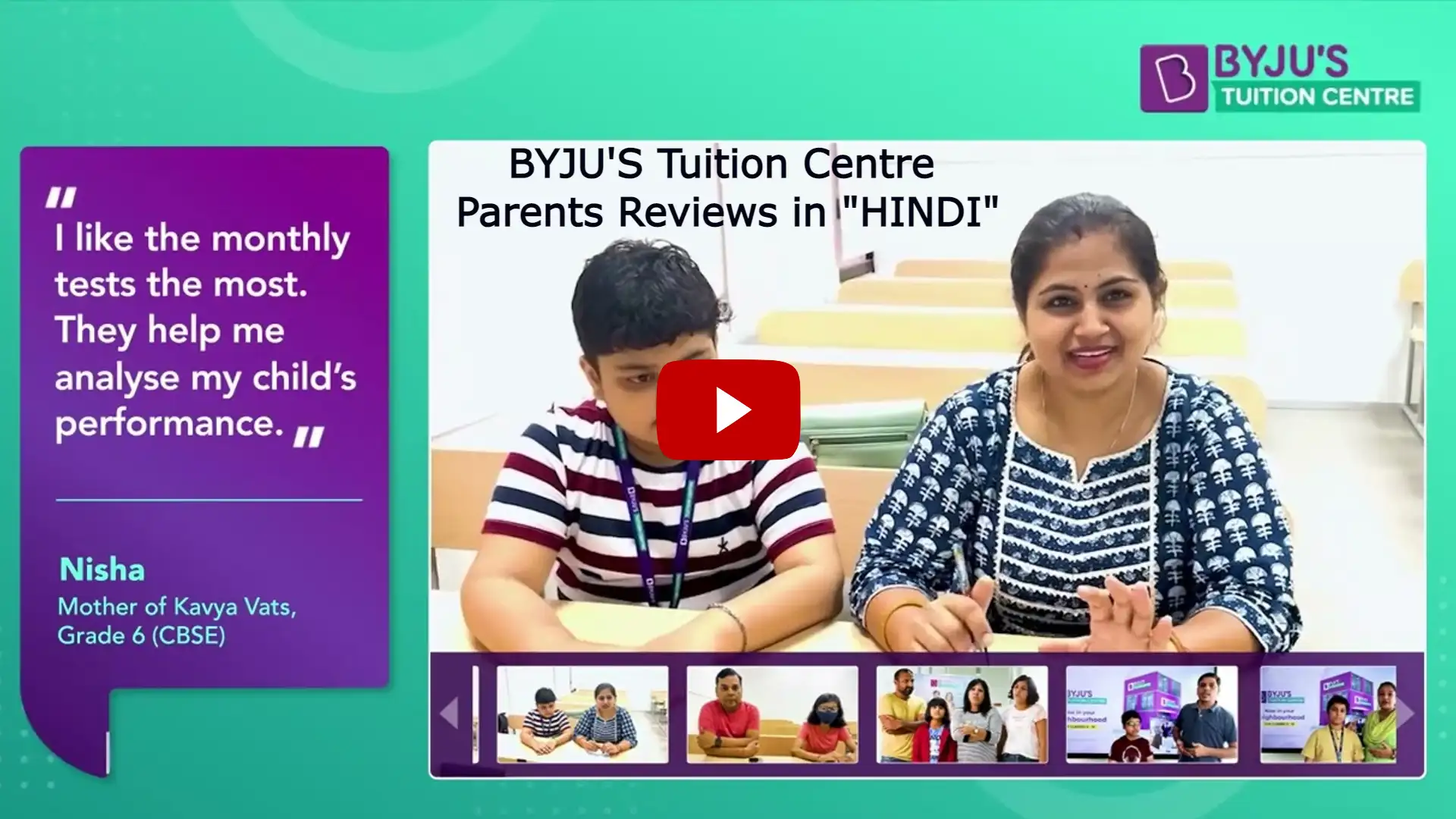 At BYJU'S Tuition Centre, Ranchi, we offer comprehensive tuition for Maths and Science using digital tools and give personalised attention to each student. BYJU'S Tuition Centre is the most trusted and the best tuition centre in Ranchi. Students can get an upgraded learning environment with tech-enabled classrooms. The teachers are among the best in India with years of experience and provide instant help in resolving queries and difficulties. We provide Maths and Science tuition for Classes 4-10 and follow the CBSE and ICSE syllabuses. Instead of learning alone in a closed room, students must prefer learning with peers. They can get to share some great ideas and get involved in brainstorming sessions. With our unique two-teacher advantage, students can clear doubts instantly as we have a dedicated teacher for doubt resolution. The lessons are made to match the styles of kinesthetic, auditory and visual learners.
Benefits of Learning at BYJU'S Tuition Centre, Ranchi, Jharkhand
Students easily get involved in the classes with interactive classroom sessions and interesting activities. This not only develops them academically but also builds their cognitive and social skills. Below are some of the benefits of taking Maths and Science tuition at BYJU'S Tuition Centre, Ranchi, Jharkhand:
Benefit of learning with India's largest ed-tech company
Two-teacher advantage for improved conceptual understanding with instant doubt-resolution
Study methods to match different styles of learning, i.e., kinesthetic, audio and visual learning
Performance improvement with regular tracking and adaptive learning methods
We encourage the use of pen and paper at the centres to make the students exam-ready
24/7 access to the app for study materials
Monthly tests at the centres for better exam preparedness
Free workshop and tech-enabled classrooms in Ranchi
Daily homework and physical tests at the centres
Hybrid learning at BYJU'S Tuition Centres with online and offline classes
Regular revisions, unlimited practice and subjective homework
Detailed discussions and feedback sessions with parents time-to-time
Aim for holistic development of the student
Get a call back from our counsellors at BYJU'S Tuition Centre, Ranchi, to make the right decision for your child.