Parents know best | BYJU'S Tuition Centre Experience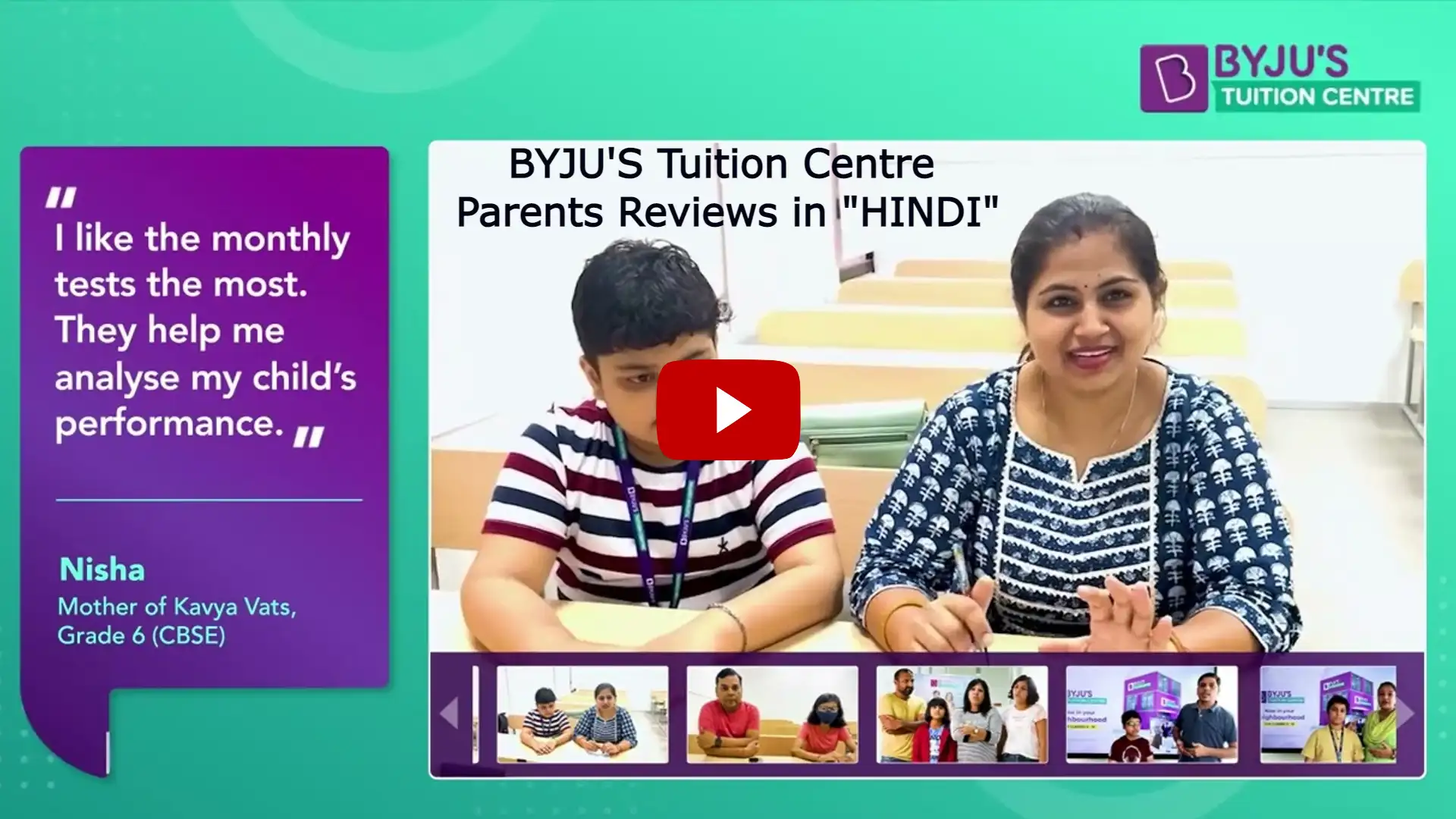 Finding the right tutor and tuition centre can be burdensome when there are many available options. On the other hand, students might also feel that tuition classes are difficult to follow, especially after long school hours. But parents and students must trust experts in this field. BYJU'S Tuition Centre, is now in your city Bhubaneswar. We not only focus on creating record-breaking academic geniuses but also focus on creating responsible individuals. Students often feel bored with the same pattern of study and syllabus. This is the reason we constantly try to make a unique and innovative study environment at BYJU'S Tuition Centres. With animated videos, quizzes and regular engaging activities, we make sure no student is left behind. BYJU'S Tuition Centre, Bhubaneswar, Odisha delivers impactful tuition for the students of Classes 4-10 for Maths and Science subjects as per the CBSE syllabus. We offer these tuition classes in the hybrid mode with online and offline classes for the ease of learning.
Benefits of Learning with BYJU'S Tuition Centre
The benefits of taking Maths and Science tuition at BYJU'S Tuition Centre, Bhubaneswar, Odisha are mentioned below:
Benefit of learning with India's largest ed-tech company
Tech-enabled classrooms and free workshops in Bhubaneshwar
We, at BYJU'S personally do the background and quality-check of the tutors and hire the best teachers
Instant doubt-resolution with two-teacher model of teaching
Activity-based learning at BYJU'S Tuition Centre, Bhubaneswar
Strong visual and animated videos to generate interest in Maths and Science
Customised classes to cater to the individual learning requirements of the students
Physical tuition centre with face-to-face interaction with teachers for an effective learning experience
Systematic and structured monitoring with homework, revisions, assessments and tests
Exam readiness with unlimited content and practice worksheets on the app
Performance tracking followed by in-depth analysis and report sharing with parents
Detailed discussion and feedback sessions to keep the students motivated throughout the journey
Get a call back from our counsellors at BYJU'S Tuition Centre, Bhubaneswar, to make the right decision for your child.