Parents know best | BYJU'S Tuition Centre Experience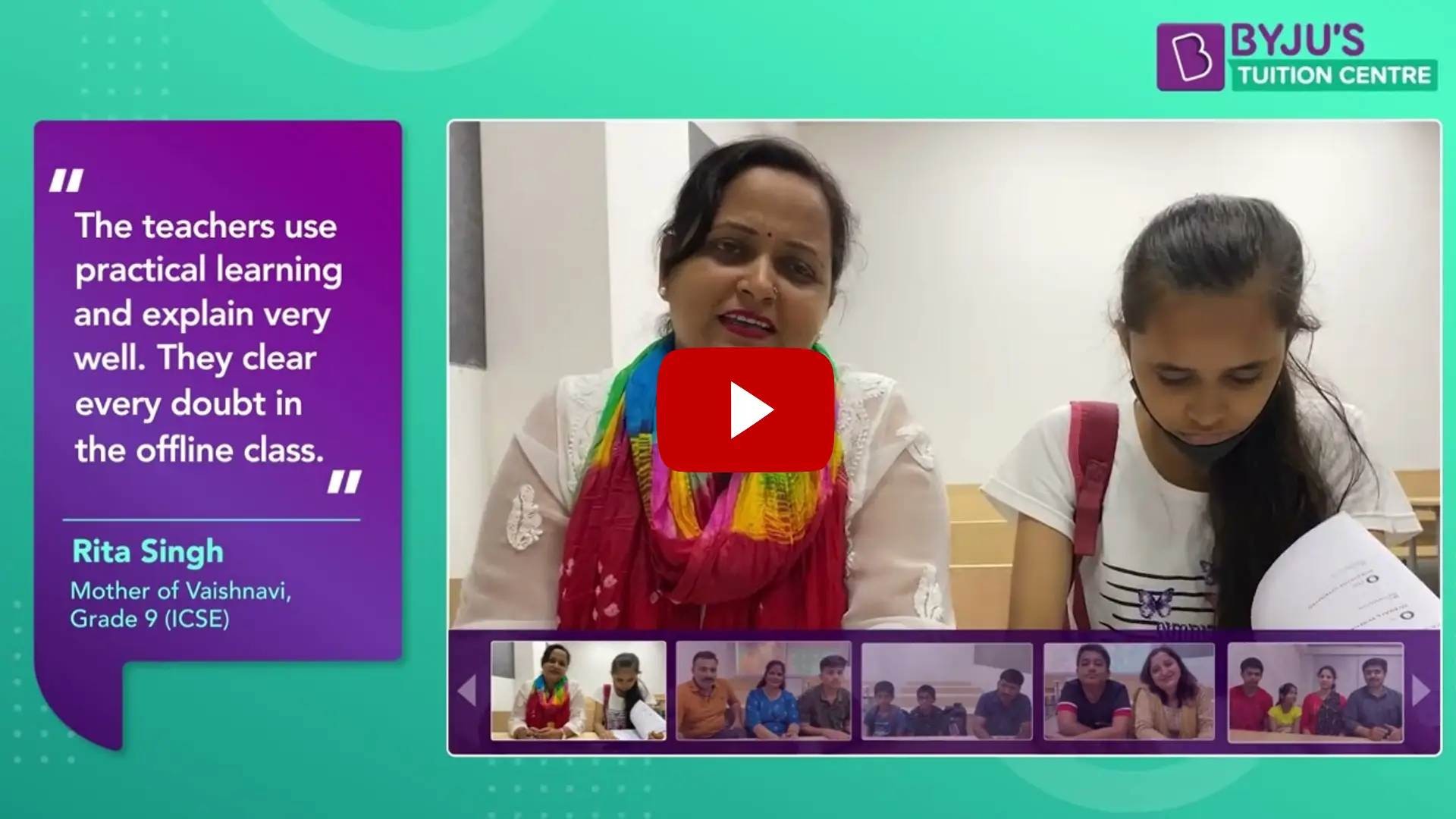 Are you looking for tuitions in Ghaziabad to help your child learn better and score better marks? Then, enrol your child in BYJU'S Tuition centre (BTC) in Ghaziabad, Uttar Pradesh. BYJU'S Tuition centre (BTC) is an affordable tuition service that provides after school learning support for CBSE students in Class 4 to Class 10. BTC in Ghaziabad is the perfect place for students who have trouble learning Maths and Science. BTC coaches students using an innovative approach with tech-enabled classrooms with expert teachers. Students also have the opportunity to discuss with teachers and peers and get their doubts cleared immediately, and check their progress with frequent assessments.
Benefits of BYJU'S Tuition centre (BTC) – Ghaziabad
BYJU'S Tuition centres in Ghaziabad provide affordable tuition services for children to fulfil their learning needs.
Students get an in-depth, personalised learning experience with expert teachers teaching core subjects like Maths & Science.
BYJU'S Tuition centres offers tuition services for Class 4 to Class 10 CBSE students. BTC is the best place for students in Class 9 and Class 10 for extra coaching to improve their academic performance.
BTC's tech-enabled classrooms and expert teachers provide an immersive learning experience for children. Additionally, kids have the advantage of frequent quality assessments and peer interactions to learn better.
BTC Ghaziabad conducts frequent assessments to help evaluate the child's progress and identify weak points to help improve their academic performance and score better marks.
Along with improving their academic performance, BYJU'S Tuition centres also boost the child's logical thinking, quantitative reasoning, analytical thinking and problem-solving skills to aid in their overall development.
This year, enrol your children in the nearest BYJU'S Tuition centre in Ghaziabad to help them have an uninterrupted and effective learning experience to boost their academic excellence and enhance their overall development!