Parents know best | BYJU'S Tuition Centre Experience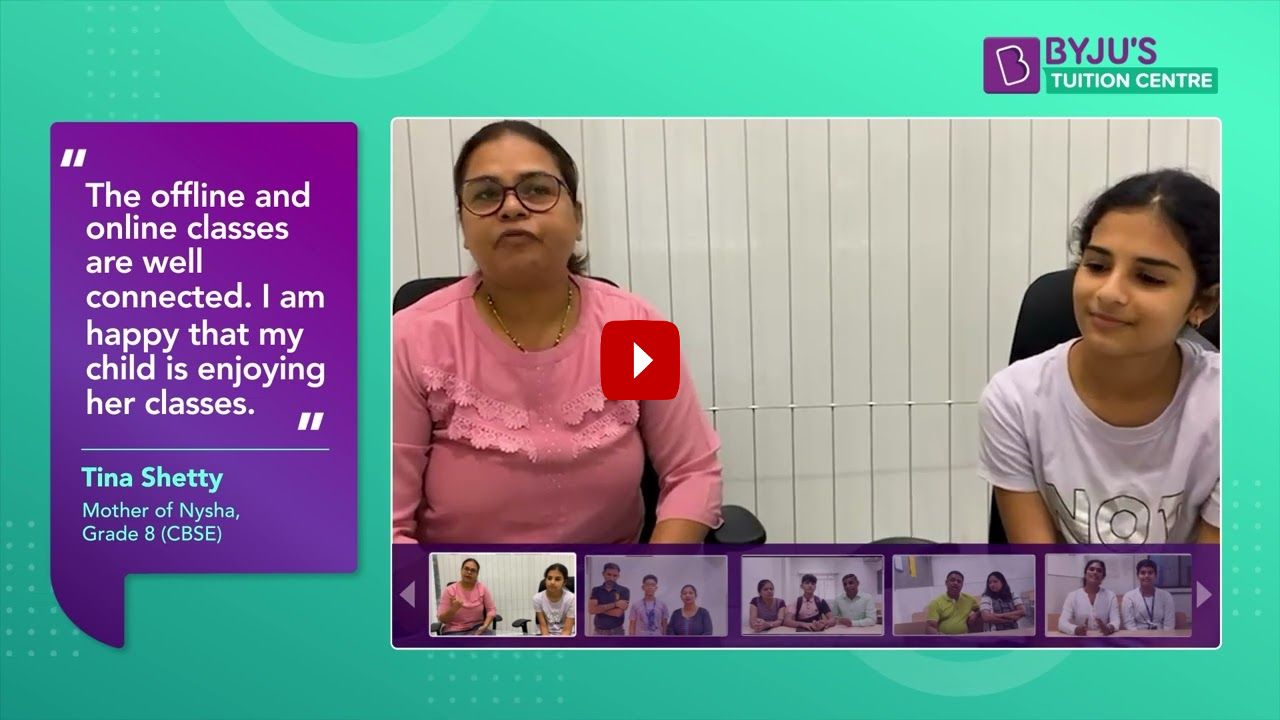 Wondering how to help your child score higher marks and improve their academic performance? Then here is the perfect place for all your child's learning needs – BYJU'S Tuition Centre (BTC) – Navi Mumbai, Maharashtra. BTC in Navi Mumbai, Maharashtra offers Science and Maths tuitions for students in class 4 -10 in CBSE, ICSE and Maharashtra State Board of Secondary And Higher Secondary Education (MSBSHSE). BTC students learn in tech-enabled classrooms, where digital learning is combined with a personalized classroom experience in the presence of expert teachers. Students have access to proven content and recorded lectures, immediate doubt resolution, frequent progress monitoring and peer learning. The BTC tuitions are the perfect solution for children who have trouble understanding Math and Science subjects.
Benefits of BYJU'S Tuition centre (BTC) – Navi Mumbai:
BYJU'S Tuition centres in Navi Mumbai is the perfect choice for your child's tuition and learning needs and is available at an affordable cost.
BTC provides an in-depth, personalized learning experience with expert teachers to help children with Maths & Science. The learning centres also help children learn Maths and Science subject that they're facing difficulty in understanding.
BTC's tech-enabled classrooms and expert teachers help children have an immersive learning experience. Additionally, kids have the advantage of interacting with their peers to learn better.
BYJU'S Tuition centres are the best place for ICSE, CBSE and Maharashtra State Board of Secondary And Higher Secondary Education students in class 9 and class 10 to prepare for their board exam.
BTC Navi Mumbai also conducts frequent assessments to assess the child's academic progress and find weak points to help improve their academic performance and score better marks.
Along with improving their academic performance, BTC helps children improve their logical thinking, quantitative reasoning, analytical thinking and problem solving skills. This aids in the child's overall development.
Enrol your child in your nearest BYJU'S Tuition centre to help them learn better, score better marks and achieve academic excellence.