Parents know best | BYJU'S Tuition Centre Experience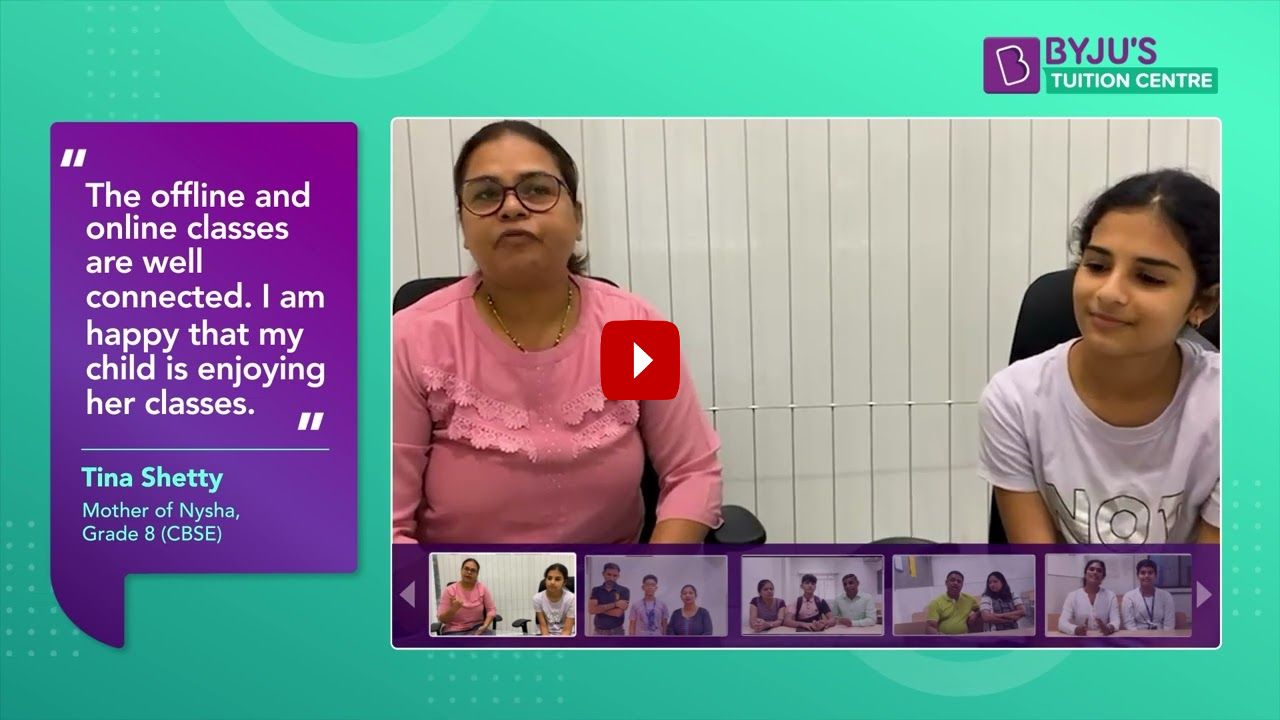 Making sure that every student understands the concepts taught in class is a big challenge. The high class strength in typical classrooms at school makes it even more challenging to ensure concept clarity. After-school learning emphasises revisions, conceptual understanding, individual attention and many more such things. BYJU'S Tuition Centre, Ahmednagar, Maharashtra, knows how to reinforce the concepts with revision during the classes. We are providing Maths and Science tuition to the students of Classes 4-10. The lessons are prepared as per the CBSE and Maharashtra state board syllabus. The conceptual understanding not only helps the students with academic grades but will also help in competitive exams like NEET, JEE and other Olympiads. With increasing complexity, students will learn concepts with our adaptive lessons that are interesting yet easy to understand.
Benefits of Learning at BYJU'S Tuition Centre
Visualisation is a key element in learning and understanding, and with technology and face-to-face interaction, learning becomes more interesting. There are many benefits and features which makes BYJU'S Tuition Centre, Ahmednagar the best among the other centres for Maths and Science tuition. Here are some of them:
BYJU'S is India's largest ed-tech company
We offer hybrid setting with online and offline classes so that students can learn at their own pace
Peer-to-peer learning to promote healthy competitive study-environment at the centres with peers
Tech-enabled classrooms and free workshop in Ahmednagar
Personalised learning experience for Maths and Science
Unlimited access to BYJU'S app for engaging videos and practice worksheets
Two-teacher model: one for teaching and the other for prompt doubt-solving
Scope for improving study routine, social skills and confidence with the help of innovative teaching techniques
In-depth analysis with the help of homework, assignments and tests
On the spot assistance and review with in-person interaction at the centre in Ahmednagar
Holistic approach for better outcome in academic and other exams such as entrance tests and Olympiads
We at BYJU'S Tuition Centre, Ahmednagar, make the students fall in love with learning with our teaching methods. Get a call back from our counsellors to make the right decision for your child.