IAS 2020: Video Lectures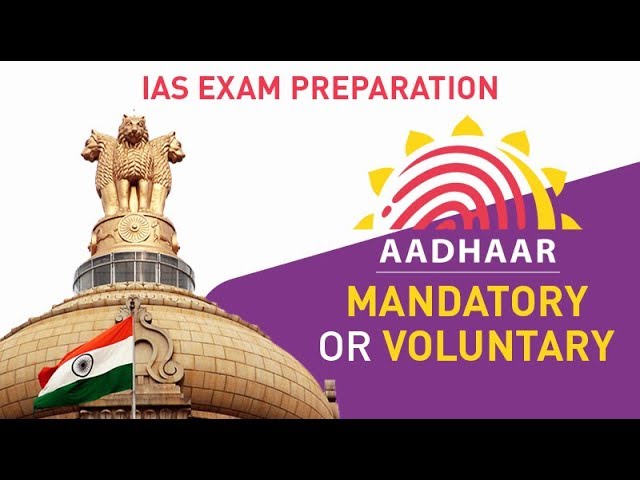 Request Call Back
IAS 2020: BYJU'S IAS Preparation Program
Updated – UPSC 2020 Syllabus/IAS Syllabus/Civil Services Exam Syllabus:-Download PDF Here
Why Is BYJU'S India's No.1 Choice For IAS Preparation?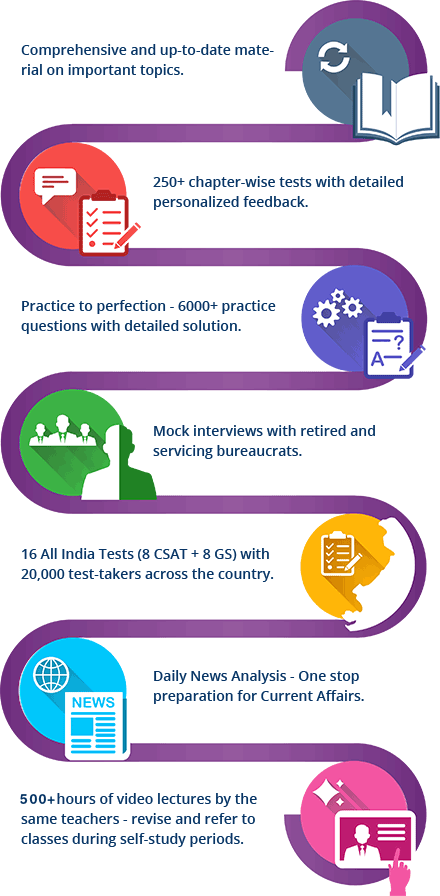 BYJU'S IAS Preparation Program started in 2011 and over the years we have been able to expand our content and adapt our style of teaching successfully. It works as an efficient UPSC guide for aspirants. Our results speak for themselves. Many of our students find their names among the top rank holders year after year in the
IAS exam.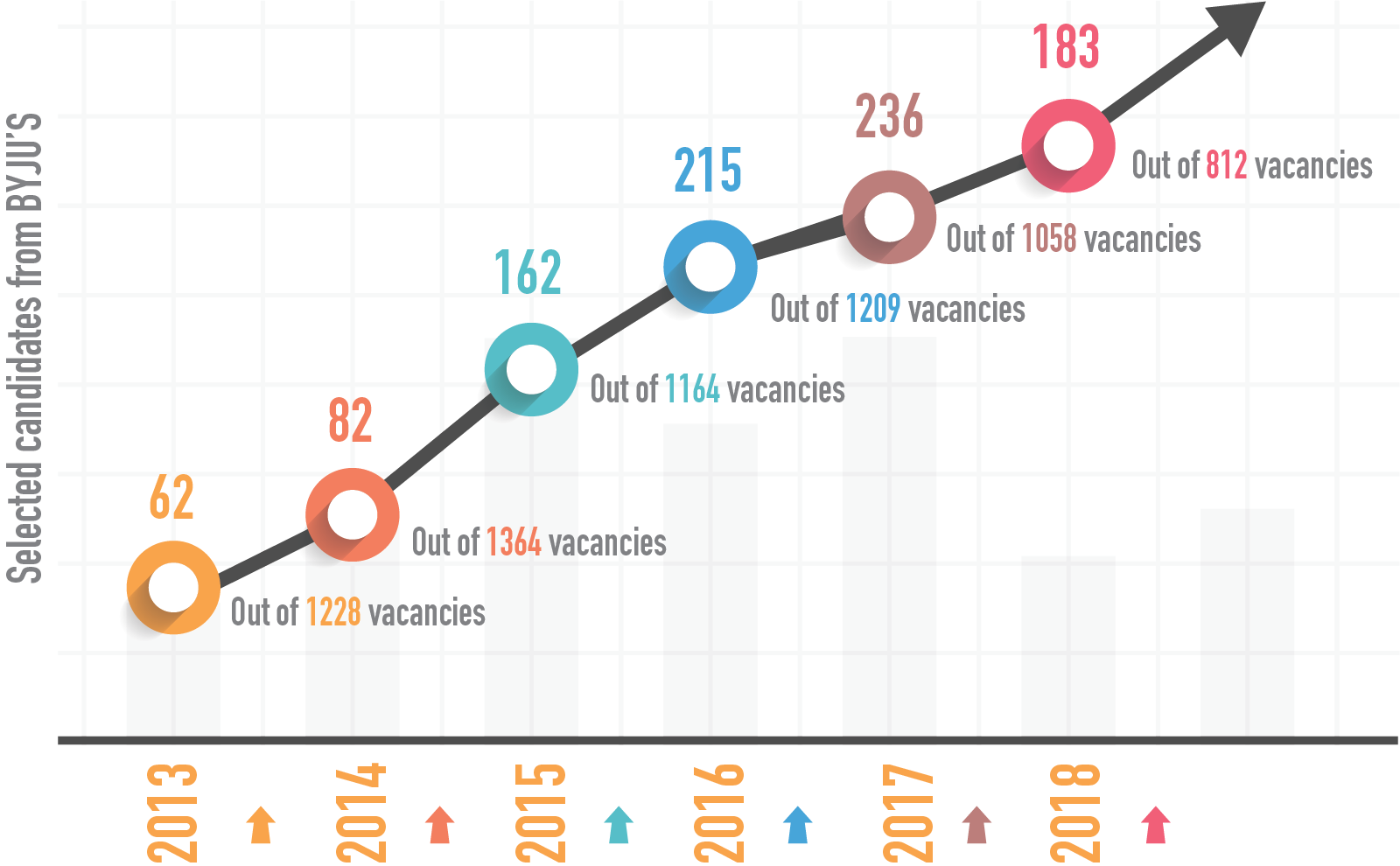 IAS SUCCESS TALES
"The Economy videos on BYJU'S YouTube channel are lucid and helped me make the most of my time. I also turned to BYJU'S for the Mock Interviews, both in 2016 and 2018. My learning of self came from one of these mock interviews with the highly experienced panel"
"I enrolled myself for the Mains Comprehensive Capsule Program by BYJU'S. The guidance helped me polish my answer writing skills and maximise my score in mains. I got to learn so much in such a short span of time. Interview guidance also proved to be highly beneficial. It helped me improve by leaps and bounds. Thanks to BYJU'S"
"BYJU'S is one of the best resources I found online. I regularly followed The Daily News Analysis video and the other videos on their YouTube channel and that helped me a lot during my preparation. Also, the Mock interview at BYJU'S by a panel of retired Civil Servants was a great learning experience for me"
"BYJU'S is doing a great job in helping the UPSC aspirants. I personally benefitted a lot from their tablet lectures, specifically Geography – which helped me gain conceptual clarity through amazing visuals and clear cut explanation. Their Hindu News analysis video is a great source to get a hold on the current affairs"
"I have been following BYJU'S for the last three years. From the day I contacted them until I cleared this examination, BYJU'S has helped me all throughout. The Daily News Analysis played an integral role in my current affairs preparation. Experienced faculty, quality information is what differentiates BYJU'S from other Coaching institutes. It is one of the most reliable sources for UPSC exam preparation"
"A big thanks to BYJU'S! For all their videos are rich in content and are highly informative. I followed their Current Affairs Analysis on a day to day basis. It was with the help of these videos that I got clarity on all the concepts in General Studies Paper 1 to Paper 4"
"I started my UPSC preparation in 2017 by joining BYJU'S classroom program. Despite the paucity of time, it was ensured that my preparation was efficient. The tablet program is well tailored to cater to the UPSC syllabus. It helped me keep in touch with the subjects even while I was commuting to and from office. BYJU'S as a mentor has played a huge role in helping me crack this exam. They are also doing a great job of analysing the current developments on a daily basis"
Poojya Priyadarshni AIR-11 CSE-2018
Alok Kumar AIR-41 CSE-2018
Akshay Agrawal AIR-43 CSE-2018
Khushboo Gupta AIR-80 CSE-2018
Bhrijesh Jyoti Upadhyay AIR 112 CSE – 2018
Gautam Goel AIR 223 CSE – 2018
Jubin Mohapatra AIR – 235 CSE – 2018
IAS 2020
As per the latest UPSC notification on 5th June 2020, the Civil Services Exam 2020 (IAS Prelims) which was earlier scheduled to commence on 31st May 2020, is now going to take place on 4th October 2020. Candidates can check the update about the same in the the UPSC official website – https://upsc.gov.in/
UPSC Notification 2020: IAS Exam Dates
| | |
| --- | --- |
| Start date of UPSC online application for IAS Prelims: | February 12, 2020 |
| Last date for receipt of applications: | 6:00 PM, March 03, 2020 |
| UPSC Admit Card: | Three weeks before the date of IAS Prelims exam [15/16 September 2020 – Tentative] |
| Date of IAS Prelims exam: | October 4, 2020 |
| Start date for the IAS Mains exam: | January 8, 2021 |
Read on to know more about:
UPSC
Civil Services Examination – IAS exam
IAS Preparation Strategy
Indian Administrative Service
About UPSC
The Union Public Service Commission (UPSC) is mandated by the Constitution of India to make appointments to the All India and Central Services (Group A and B), as well as to develop and update testing methodologies for these recruitments with input from various ministries/departments.
Apart from this, UPSC is also consulted on matters related to transfers and promotions of personnel as well as any disciplinary matters involving a civil servant serving in a civil capacity.
The headquarters of the commission is located in New Delhi. The contact details of the UPSC are given below:
Postal Address:
UNION PUBLIC SERVICE COMMISSION, Dholpur House, Shahjahan Road, New Delhi – 110069
Facilitation Counter:

011-23098543
011-23385271
011-23381125
011- 23098591

Email:
feedback-upsc@gov.in
Civil Services Examination (CSE)
Civil Services Examination is one of the exams conducted by the UPSC among others as mentioned above.
The Civil Services Exam offers a single window entry into the Group 'A' (IAS, IPS, IRS etc.) and Group 'B' Services. The candidates who clear the IAS exam are allotted a service on the basis of their marks and ranking. Once a candidate is assigned to a service, they will be appointed to various posts under a specific service, or be allotted an assignment with another department of another service.
The recruitment for the following civil services posts are done by UPSC via the CSE:
All India Services

Indian Administrative Services (IAS)
Indian Forest Services (IFoS)
Indian Police Services (IPS)

Group 'A' Services

Indian Foreign Service (IFS)
Indian P & T Accounts & Finance Service
Indian Audit and Accounts Service
Indian Revenue Service (Customs and Central Excise)
Indian Defence Accounts Service
Indian Revenue Service (I.T.)
Indian Ordnance Factories Service (Assistant Works Manager, Administration)
Indian Postal Service
Indian Civil Accounts Service
Indian Railway Traffic Service
Indian Railway Accounts Service
Indian Railway Personnel Service
Post of Assistant Security Commissioner in Railway Protection Force
Indian Defence Estates Service
Indian Information Service (Junior Grade)
Indian Trade Service
Indian Corporate Law Service
Indian Revenue Service (CBEC)

Group 'B' Services

Armed Forces Headquarters Civil Service (Section Officer's Grade)
Delhi, Andaman & Nicobar Islands, Lakshadweep, Daman & Diu and Dadra & Nagar Haveli Civil Service
Delhi, Andaman & Nicobar Islands, Lakshadweep, Daman & Diu and Dadra & Nagar Haveli Police Service
Pondicherry Civil Service
Pondicherry Police Service
IAS 2020: Preparation Strategy
Go through the UPSC Syllabus for IAS Prelims and Mains
Refer UPSC Previous Years Question Papers for IAS exam
Prelims and Mains require different approaches and yet the heavy stress on Current Affairs is there in both. Hence, follow daily news analysis and add them to your notes
NCERT books or NCERT notes are a must for both UPSC IAS Prelims and Mains
Selecting the right Optional Subject for IAS Mains affects your preparation strategy. Refer this link to know the success rate of different optional subjects in the IAS Mains
Keeping sufficient time for revision is a must
Enrol in mock test series for UPSC IAS Prelims and do answer writing practice for IAS Mains
Keep the dates of IAS 2020 in mind and start the preparation for the UPSC IAS Mains sooner rather than later.
IAS interview for 275 marks is held after IAS aspirants qualify the Mains exam. It is better to simulate mock interviews with the help of mentors like experienced bureaucrats to drive the fear out from one's mind.
Indian Administrative Service (IAS)
The Indian Administrative Service (IAS) is an all India administrative civil service; IAS officers have significant and strategic positions in the Union Government, States and public-sector enterprises.
India follows a Parliamentary system of government, and the bureaucracy forms an inseparable part of the executive branch of the Government and provides stability and objectivity to the administration.
Unlike other services, once a candidate is selected to the Indian Administrative Service (IAS) or the Indian Foreign Service (IFS), the officer can serve at the Centre or the State cadres.
An IAS Officer is given the administrative command of the complete revenue administration in the district as District Collector after 4 years of services. An IFS Officer represents the Government of India at the international level in bilateral and multilateral negotiations.
At several levels of administration, IAS Officers play significant roles like conducting free, rational and smooth elections in India under the guidelines of Election commission of India and states, which is an autonomous constitutional authority.
If you aspire to serve your country by being part of the prestigious civil services, what are you waiting for? Become a part of BYJU'S family and take your IAS preparation into high-octane mode!