Parents know best | BYJU'S Tuition Centre Experience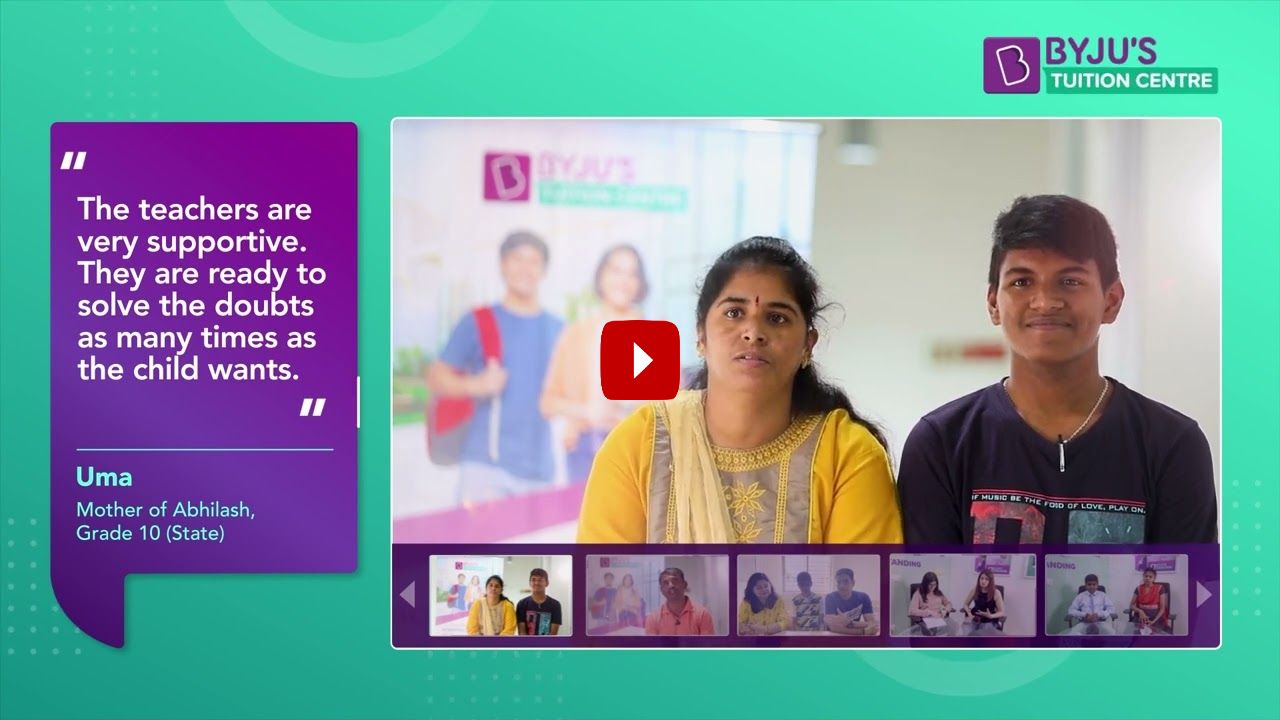 Academic years are crucial in defining the career pathway of students; in order to achieve success, they must acquire good knowledge and grades. At BYJU'S Tuition Centre, Belagavi, Karnataka, we are providing affordable yet best-in-class tuition for Maths and Science subjects. Students of Classes 4-10 can get personalised tuition at BYJU'S Tuition Centre based on the CBSE and Karnataka Secondary Education Examination Board (KSEEB). We closely monitor to improve their interest towards learning so that they can excel in exams. With the right exposure and caring, expert teachers, the students are set to achieve new heights. BYJU'S Tuition Centre is on a journey of redefining the neighbourhood tuition experience in Belagavi.
Benefits of Learning with BYJU'S Tuition Centre
At BYJU'S Tuition Centre, Belagavi, Karnataka, students get tech-enabled classrooms and the best study environment. BYJU'S Tuition Centre has some exciting benefits which are mentioned below:
Unique and innovative animated videos and a huge library of worksheets with 24/7 access on the app
Learning with India's largest ed-tech company
Highly engaging classes with animated videos
Real-time doubt solving during the class at the centres in Belagavi
Tech-enabled classroom for the taste of new-age learning
Personalised learning experience with face-to-face interaction at BYJU'S Tuition Centre
Exclusive two-teacher model for teaching
Strict study routine with homework and assessments
Free workshops in Belagavi
Hybrid learning with online and offline classes at our physical centres
Regular revisions, unlimited practice and in-depth analysis
Regular monitoring facilitated via revisions and assessment to understand real-time progress
Build up confidence, learning and speaking skills with unconventional teaching methodologies
At BYJU'S Tuition Centre, Belagavi, we strive to help students become the best version of themselves. Get a call back from our counsellors to make the right decision for your child.