Parents know best | BYJU'S Tuition Centre Experience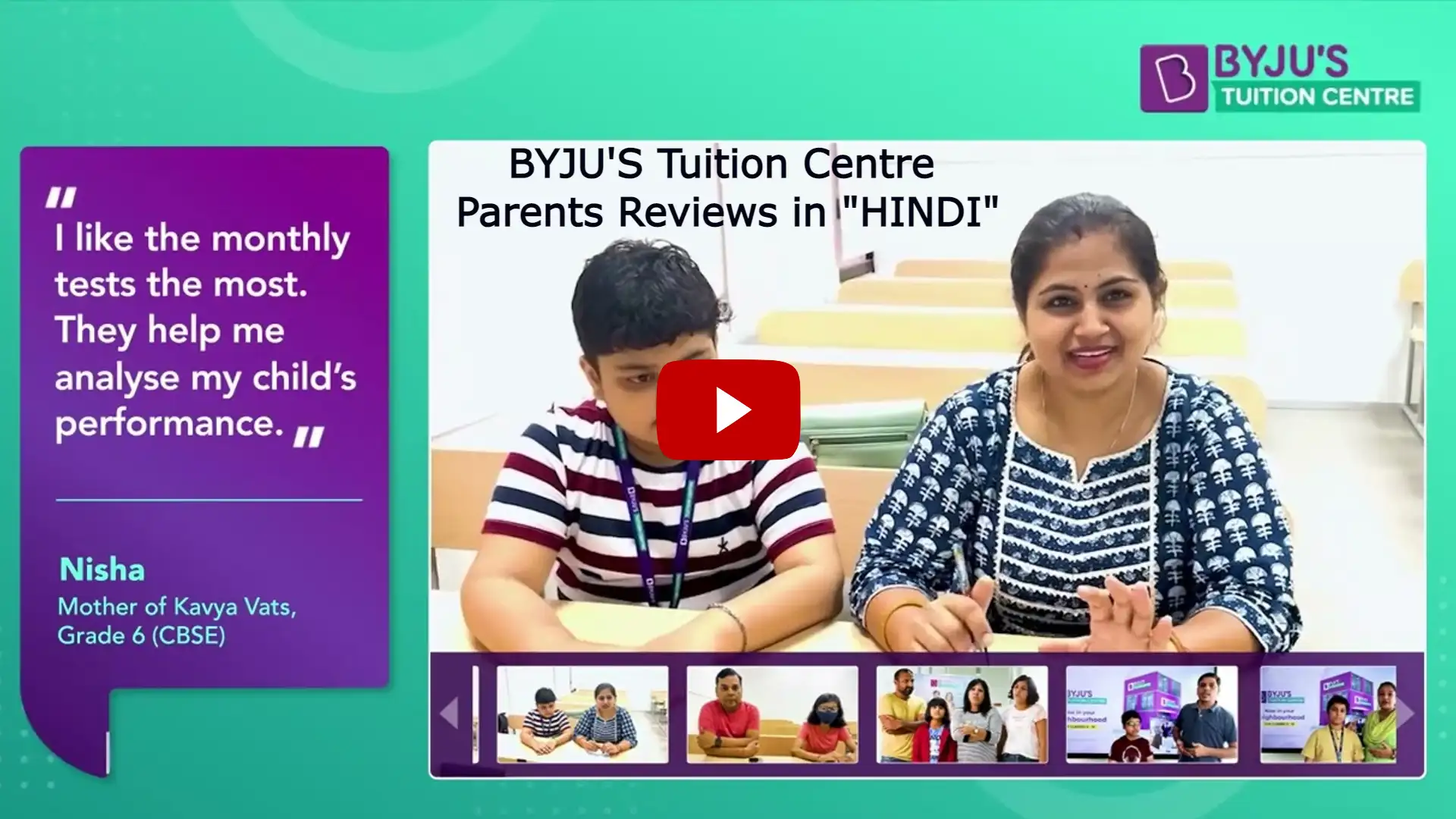 A brilliant career is made by brilliant choices. This holds true for your choices in educational services as well. BYJU'S Tuition Centres have helped a million students achieve their dream goals and careers. Students struggle in building careers due to lack of good academic knowledge. Learning processes are held back because of it. At BYJU'S, we understand the importance of a lively classroom environment and practical teaching aids. Across all the BTCs in Dehradun, we provide advanced tech-enabled classroom facilities handled by the best of instructors in terms of both experience and expertise. We offer physical tuition classes for Grades 4-10 in Maths and Science. The boards that we cater to are CBSE and ICSE. You can find your nearest BTC on our official website.
Benefits of BYJU'S Tuition Centre (BTC) - Dehradun
We give priority to a learner-centric methodology and design our courses to be inclusive of students' different learning styles and speeds. We want all learners to be on the same boat while learning so that they can have a fruitful sharing of viewpoints on the concepts taught.
Our aim is to give confidence and power to every learner. For that, we offer our classes at affordable prices. We want students to continue learning processes without any kind of financial constraint.
The relationship between the teacher and student is a very special one at BTCs. The warm and friendly atmosphere created by the teachers motivates students to ask and share their doubts, thoughts and queries.
Comfort and convenience in a learning institute is very important for learners. We have set up a large network of BTCs across Dehradun to facilitate this facility. Students can easily look up their nearest BTC on our official website.
BTCs maintain a proper record of how the student is performing in tests, assignments and activities; and make sure to keep the parents informed about latest developments regularly.
Our schedule at BTCs is very flexible in nature. We offer hybrid classes with provisions for both online and offline classes.
Interaction is necessary for the birth of new ideas. We conduct a lot of interactive activities like group discussions, etc. at BTCs to help promote better expression, execution and presentation of ideas in learners.
We have separate teachers for explaining concepts and clarifying doubts.
BYJU'S Tuition Centres across Dehradun will definitely help your children make the right academic choices and follow their dreams.