Parents know best | BYJU'S Tuition Centre Experience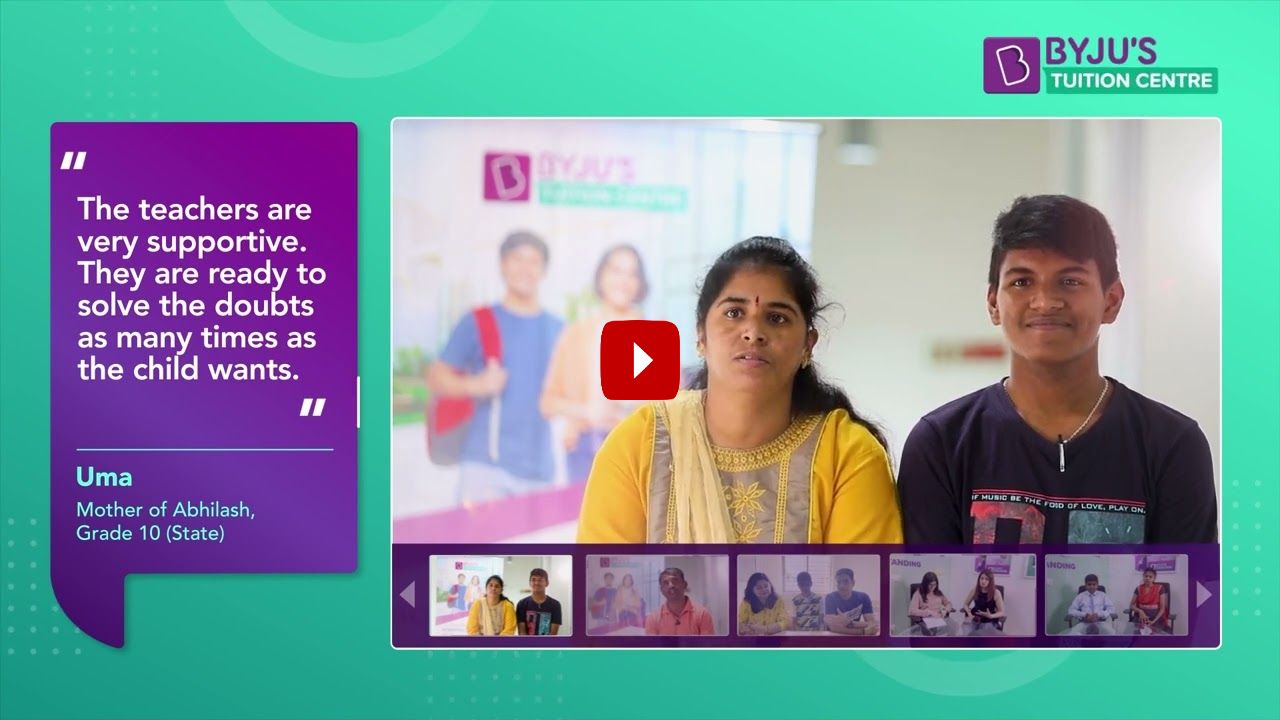 Careers, nowadays, are based on skills that require high knowledge of academics - especially in the field of Maths and Science. Schooling is not simply enough for cultivating a large reservoir of knowledge in these subjects. BYJU'S Tuition Centres (BTC) provide new and exciting opportunities for excelling in these fields. With modern tech-enabled teaching aids and a learner-centric teaching methodology, our instructors at BYJU'S make sure students find the confidence and enthusiasm for diving deeper into academics. Across all BTCs in Dharwad, we provide classes for Maths and Science subjects to Grades 4-10. We admit students from CBSE and state board of Karnataka. We welcome all to join us in this journey of learning full of fun and enthusiasm.
Benefits of BYJU'S Tuition Centre (BTC) - Dharwad
Read to find out more about the benefits of joining BYJU'S Tuition Centres in Dharwad:
The quality of learning at BTC helps form a solid foundation of concepts that are retained for a longer duration of time - making the academic knowledge of students stronger and deeper.
Lesson plans are designed and executed in such a way that students get on-spot assistance for any problem faced by them.
Apart from the course content, we also encourage students to study extra concepts in Maths and Science that can help them ace various other competitive exams in the future.
The schedule for classes at BTC is very flexible for students - a blend of both online and offline classes.
Students are taught according to their personal learning styles, and lesson plans are designed to make the classes more interesting and adaptable.
The prices at which classes are offered at BTC are very affordable in order to encourage students to participate more in academics.
Lots of interactive activities like group discussions are designed to encourage expression of individual thoughts and ideas in classrooms.
Parents are kept abreast of all updates like test results, improvement in class participation and other strategic requirements for success in the near future.
Students can discover a different world of opportunities and possibilities here at BYJU'S Tuition Centres in Dharwad.