Parents know best | BYJU'S Tuition Centre Experience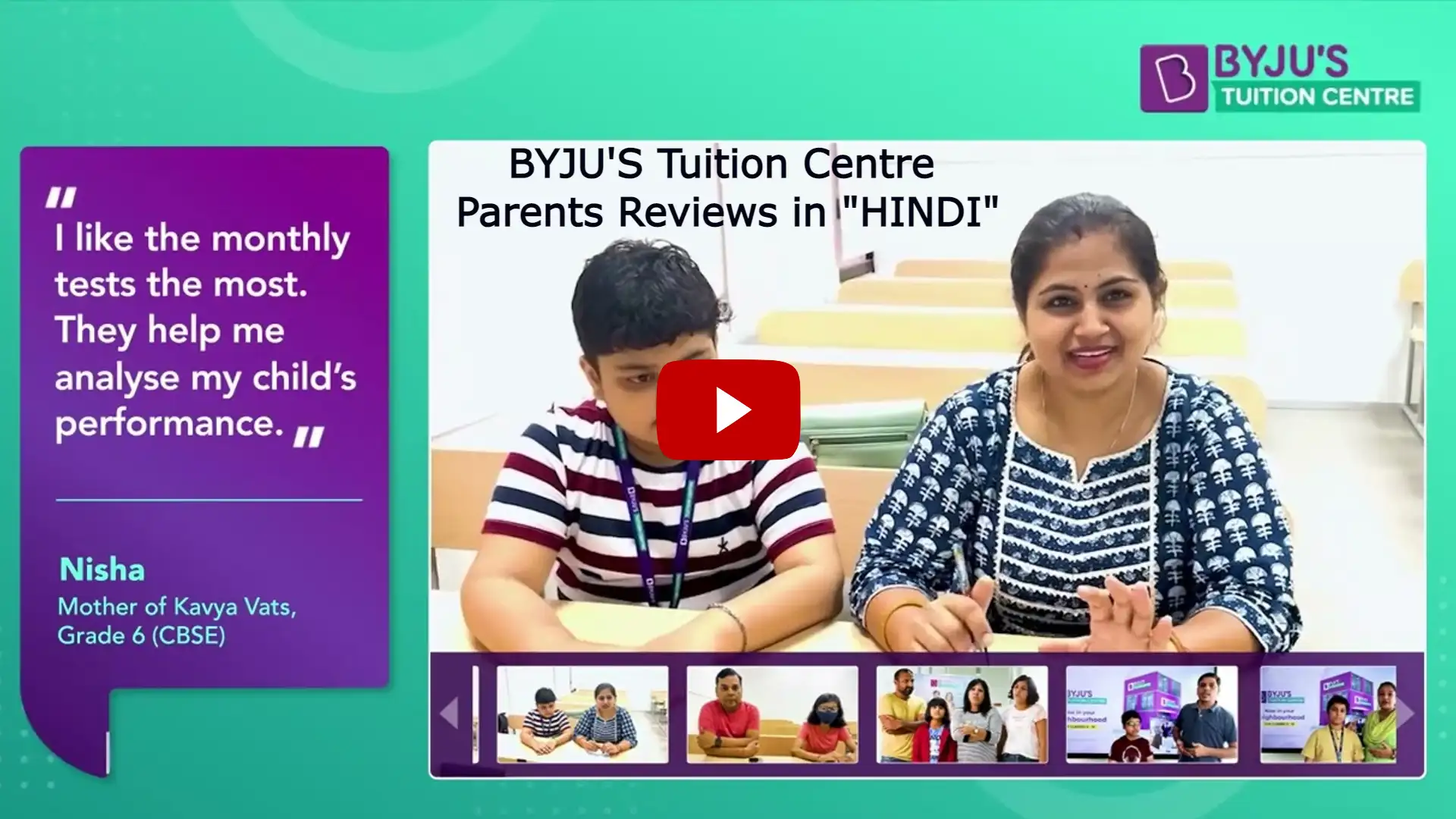 Now that digitisation is taking over every sector, education is also undergoing changes in the way it is delivered. In spite of that, some tuition centres are still stuck with chalk and talk methods. Here, at BYJU'S, we provide digital learning tools that can simplify the complex concepts of the subject. Vivid visuals have a lasting impact on a student's mind and this is what we prefer at BYJU'S Tuition Centre, Rewa, Madhya Pradesh. Though we encourage tech-enabled learning, we also have subjective tests and homework for the practice of pen and paper usage. Students can experience an upgraded learning with Maths and Science tuition in Rewa. We are delivering tuition to students of Classes 4-10 as per the CBSE syllabus. We ensure that every concept is made clear to the core with the special two-teacher advantage. We encourage usage of technology in teaching but very well understand the importance of face-to-face interaction.
Benefits of Learning at BYJU'S Tuition Centre
With an advantage of the proven academic methodology by BYJU'S, students will outshine the competitors. In addition to academic skills, BYJU'S Tuition Centre, Rewa, Madhya Pradesh, focuses on overall grooming of the students. Below are the major features and benefits of learning with BYJU'S:
Benefit of learning with India's largest ed-tech company
Interactive video lessons and unlimited access to the practice and revision sessions on the app
Personalised learning journey for Maths and Science tuition in Rewa
We highly promote activity-based learning at BYJU'S Tuition Centre
Customised classes, homeworks and worksheets for Maths and Science
In-person interaction with teachers and peers to make learning impactful
Rigorous exam preparations with a strict routine of regular revisions, assessments and tests
Performance tracking followed by detailed reports to the parents
We conduct free workshop and have tech-enabled classrooms in Rewa
Individual knowledge graph to monitor strength and weakness
Detailed discussion and feedback sessions at the centres or over call
Get a call back from our academic counsellors at BYJU'S Tuition Centre, Rewa, to take a step ahead in your fun learning journey.