Parents know best | BYJU'S Tuition Centre Experience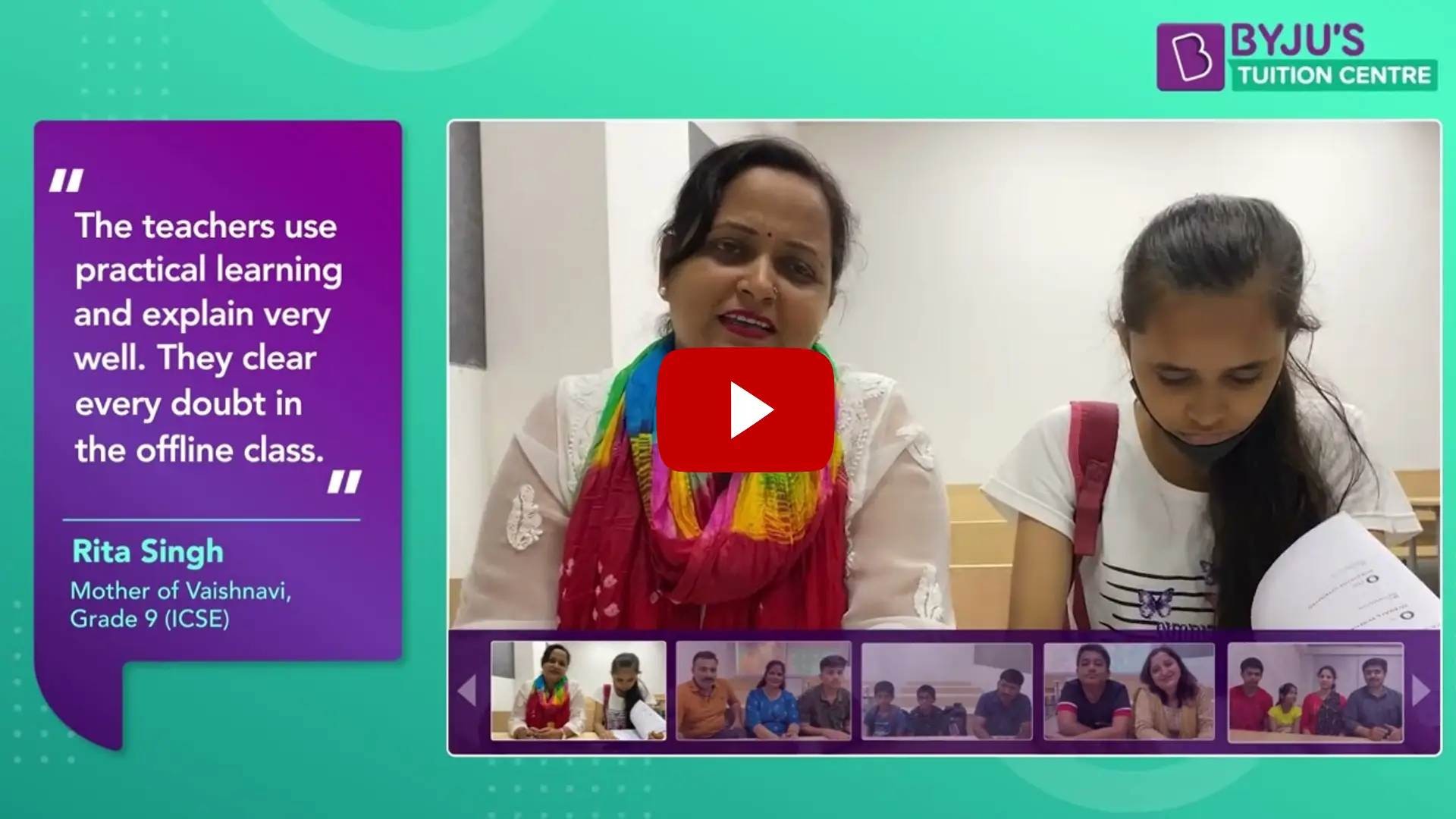 Have academics hit a low point in your life? Join BYJU'S Tuition Classes today to end your struggles! We offer classes for two of the most feared subjects by students — Maths and Science. Our team of experienced teachers make your lessons easy and enjoyable so that you renew your faith in yourself again. Our classrooms have tech-enabled teaching aids and facilities which make concepts fun and clear to understand. You can now hope to achieve your dream scores now with BYJU'S Tuition Classes. For minimising the time and effort put by you in travelling, we have set up several centres across Meerut so that you can choose your nearest BTC at your own convenience. We offer classes for Grades 4-10 in Maths and Science. Students studying under the board of CBSE and ICSE are all welcome here.
Benefits of BYJU'S Tuition Centre (BTC) - Meerut
Our teaching at BTC is focused on providing effortless learning experience so that no student feels left out. While designing courses, lessons and resources, we make sure our methodology is inclusive of students' individual learning styles and speeds.
Our classes are affordable so that continuity in learning is maintained smoothly for the students.
Teachers at BTCs maintain a healthy relationship with the students. We believe learning is at its best when students do not fear to ask questions. We want our teachers to be accessible to students for all of their academic needs.
Problems and doubts faced by students in Maths and Science should be resolved as quickly as possible by teachers for ensuring flawless learning. Teachers at BTC resolve queries on-spot in the classrooms.
We maintain an ample number of teachers at the centres so that there is no dearth of resources when it comes to learning. We have separate teachers for both explaining concepts and clarifying doubts.
Classes at BTCs are centred around numerous interactive activities meant for boosting confidence in the students. The ability to present their thoughts, ideas and opinions with clarity is very important to us.
BTCs maintain a proper record of how the student is performing in tests, assignments and activities. We keep the parents informed about the latest developments regularly.
We provide a very flexible schedule with a combination of both online and offline classes.
The sole focus of BYJU'S Tuition Centres in Meerut is to make learning easy and interesting for students.