Parents know best | BYJU'S Tuition Centre Experience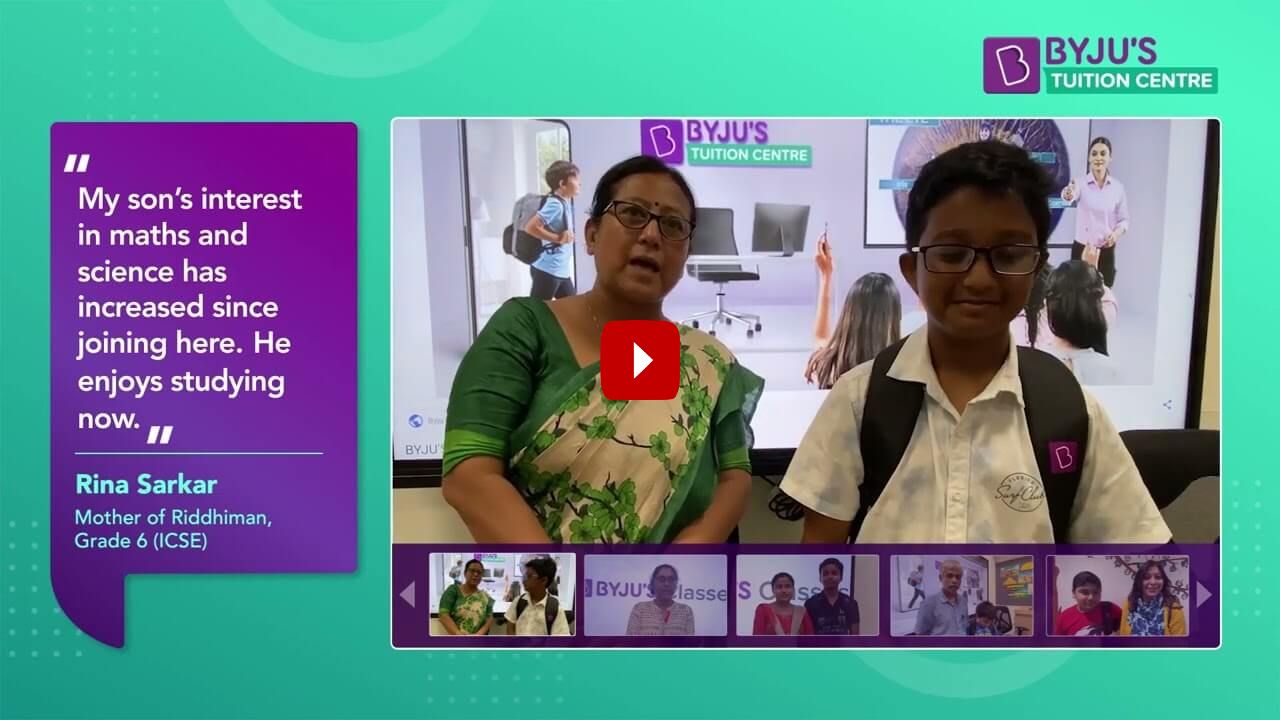 We all want to achieve success in life but most people ignore the most basic necessity for this: after-school education. It is something that helps us grow profusely in academics. Without this, our rate of growth in academics would be slow. BYJU'S Tuition Centres helps learners gain in-depth knowledge in the most effortless manner. To save the time and effort put in by students in travelling from their homes to tuition centres, we have set multiple BTCs across Kharagpur. Students can look up their nearest BTC on our official website. We offer tuition classes for Grades 4-10 in Maths and Science. All students from CBSE are welcome here. With tech-enabled classrooms and a team of highly experienced teachers, you can be assured of quality learning here, at BTCs.
Benefits of BYJU'S Tuition Centre (BTC) - Kharagpur
BTCs provide a friendly environment where students can expect to maintain cordial relationships with teachers. We want our students to be able to approach our teachers with any kind of doubt or query they have, without hesitation.
Every student learns in a way that is a bit different from his/her peers. We take all kinds of learning styles into consideration while designing our lessons and courses in Maths and Science so that no student is left behind in the classroom discussions and explanations.
To remove hurdles on the way, our teachers at BTCs strongly believe in instant doubt resolution. We do our best to make sure students never hesitate to ask a question or clear a doubt.
BTCs maintain a proper record of how each student is performing in tests, assignments and activities, and make sure to keep the parents informed about latest developments regularly.
Our classes are offered at affordable prices to encourage students to learn more and more without facing any financial constraints.
BTCs conduct a lot of interactive activities to facilitate peer-learning. We want our students to be able to express and present their ideas clearly and coherently.
Keeping in view the uncertainties created by the pandemic, we have decided to offer hybrid classes with provisions for both online and offline classes.
We maintain an ample number of teachers at the centres so that there is no dearth of resources when it comes to doubt resolution. We have separate teachers for explaining concepts and clarifying doubts.
BYJU'S Tuition Centres are part of a learning revolution that aims to make learning easy for every student in the country.