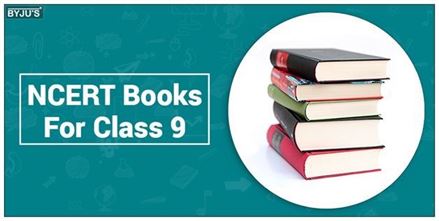 NCERT Books for class 9 are most preferred by school students. These books are the package of complete knowledge for student. The contents in NCERT Books are written in a simpler manner and can be easily grasped. NCERT class 9 books lays a solid base to students. Each chapter is illustrated in detail manner with advanced concepts. CBSE and many state board recommend NCERT textbooks.
Browse NCERT 9th Class Books
Download NCERT 9th Class Books
These books can be a core help for self-study. It acts as a perfect self-help guidance for students without any doubt. Most of the questions from NCERT Class 9 Books will appear in CBSE exams. NCERT 9th Class Books are most preferable for the preparation of board and competitive exams. Click on the link below to download 9th class books for all subjects in both the languages English and Hindi.
In Class 9 students have compulsory 5 subjects i.e Science, Maths, Social Science, Hindi and English. NCERT Books for Class 9 helps in preparing for all these subjects. The books are prepared by a team of well-qualified experts. This book will help student to have comprehensive study of each subject of class 9. If students have read the NCERT Class 9 Books and practiced each exercise problem thoroughly, then they will surely score good marks. They will be able to answer all the 1-mark, 2-mark and complicated questions easily during exams.
Students get marks for steps even though the final answer is wrong. So, students must solve the problems in steps. It will help in gaining the marks. Students should refer the NCERT solutions to know how to write the answers from exam prospective. Most of the questions are asked from the NCERT Books.
We hope students find this information on "NCERT Class 9 Books" helpful for their studies. Keep learning and stay tuned for further updates on CBSE Exams. Download BYJU'S App and subscribe to YouTube Channel to access interactive Maths and Science Videos.