Parents know best | BYJU'S Tuition Centre Experience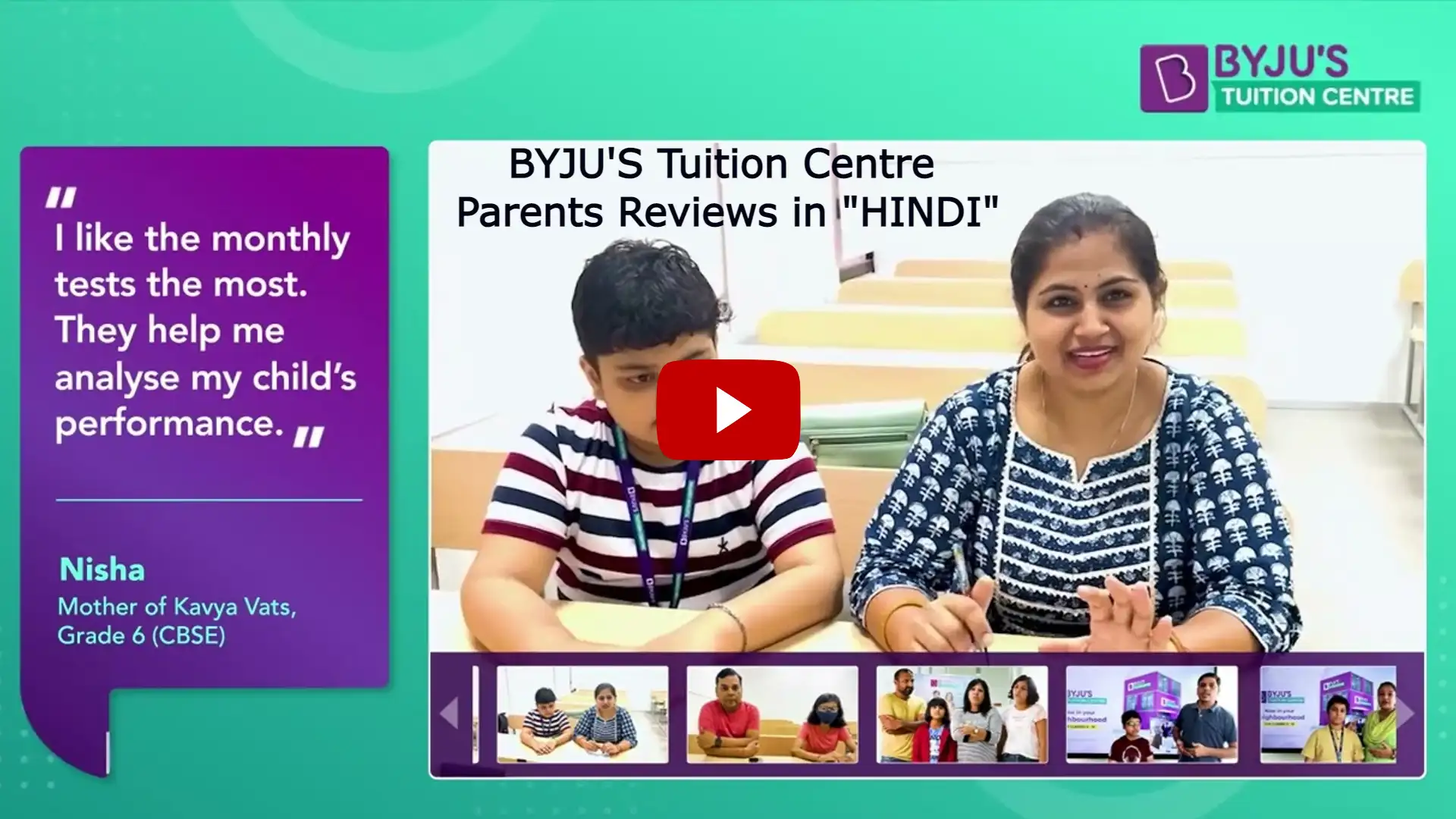 Students these days are missing out on impactful learning resulting in loss of interest in understanding the topics thoroughly. At BYJU'S, we have a very special team of teachers whose credibility is unmatched. When the teachers are passionate about teaching, it gives a sense of responsibility to the students. BYJU'S Tuition Centre, Gaya, Bihar knows how to engage students during the classes; no child is left behind because of lack of interest. Maths and Science are two difficult subjects which need special attention. We are providing Maths and Science tuition to the students of Classes 4-10. The lessons are prepared as per the CBSE syllabus and the subject matter experts make sure that the lessons are up-to-date. The personalised attention we provide to students is unmatched. Also, they love learning in tech-enabled classrooms among peers. BYJU'S has become the most reliable name for after-school learning and is now available in your city, Gaya.
Benefits of Learning at BYJU'S Tuition Centre
There are numerous tuition options available in Gaya, but what makes us unbeatable is the amount of dedication we show. Learning Maths and Science at BYJU'S Tuition Centre, Gaya has the following benefits:
BYJU'S is India's largest ed-tech company
Hybrid learning with online and offline classes to learn at your own pace and time
Impactful learning and a healthy competitive study-environment at the centres with peers
Tech-enabled classrooms and free workshop in Gaya
Personalised learning experience for Maths and Science
Unlimited access on BYJU'S app for additional support, engaging videos and worksheets
Two-teacher model; one for teaching while the other attends to the students' queries instantly
Performance tracking followed by detailed updates to the parents
Scope for improving study routine, social skills and confidence with the help of innovative teaching techniques
In-depth analysis with the help of homework, assignments and tests
On-the-spot assistance and review
Affordable tuition near you
We at BYJU'S Tuition Centre, Gaya, make the students fall in love with learning with our teaching methods. Get a call back from our counsellors to make the right decision for your child.