Parents know best | BYJU'S Tuition Centre Experience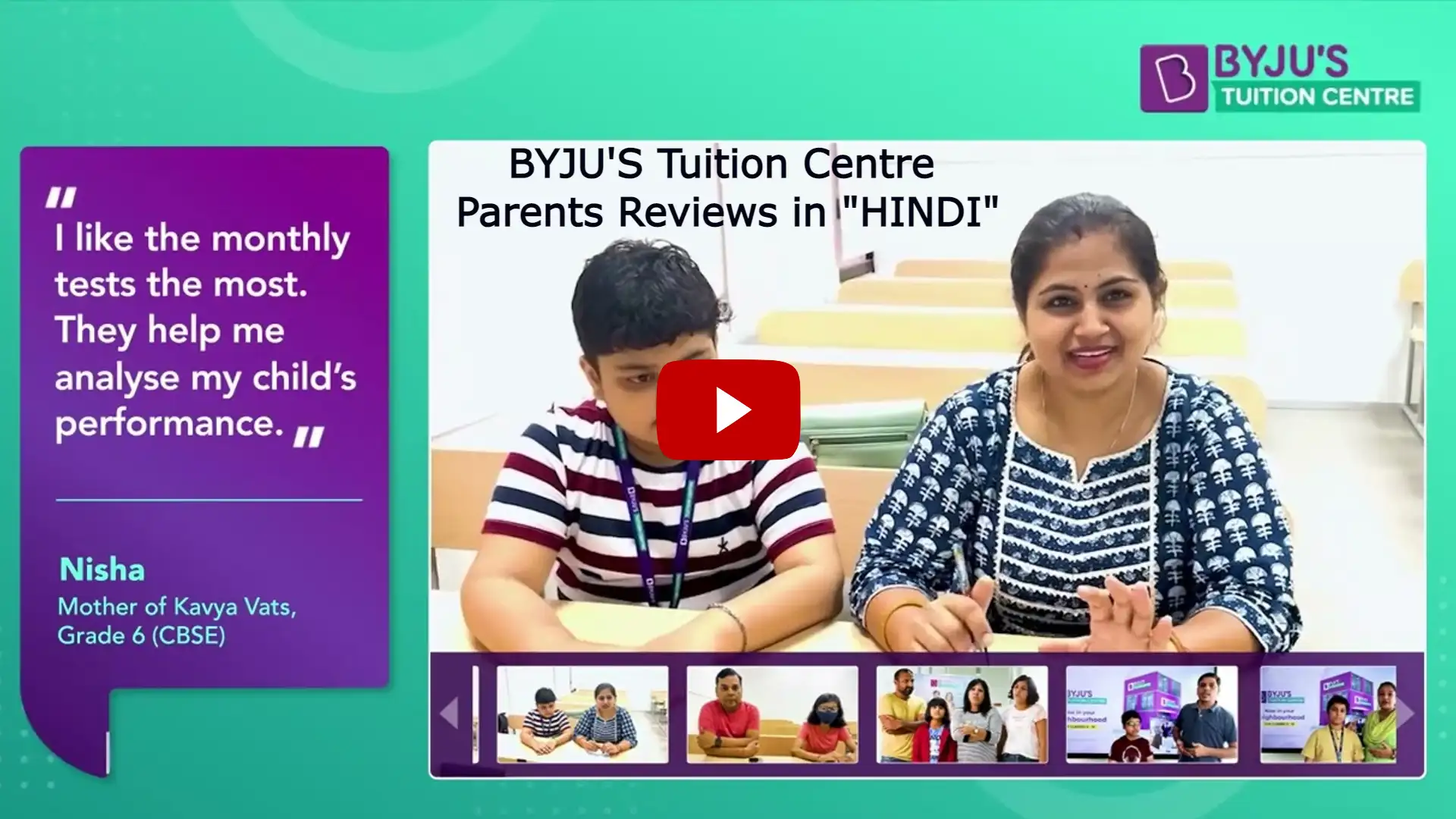 Comprehensive tuition is vital for students, but tuition without a good number of practice sessions can never be effective. This is the reason we emphasise practice via assessments, tests, quizzes etc. At BYJU'S Tuition Centre, Ujjain, Madhya Pradesh, we focus more on getting the students acquainted with the subjects based on their syllabus. With a one-on-one approach, we personalise teaching and make sure that students are getting the much desired attention for their development and doubt-clearance. We are delivering tuition to students of Classes 4-10 as per the CBSE syllabus. We ensure that every concept is made clear to the core with the special two-teacher advantage. BYJU'S Tuition Centre, Ujjain, Madhya Pradesh, is the best tuition centre for Maths and Science subjects because of its proven academic methodology.
Benefits of Learning at BYJU'S Tuition Centre
We make sure to monitor every student individually so that they can get the desired help in a particular area. With a large number of students trusting and loving BYJU'S, we are taking tuition to a whole new level. Below are the major features and benefits of learning Maths and Science with BYJU'S Tuition Centre, Ujjain, Madhya Pradesh:
Benefit of learning with India's largest ed-tech company
The best team of expert teachers, subject matter experts and academic counsellors in the country
Unlimited access to the practice and revision sessions on the app
Personalised learning experience at the centre for Maths and Science tuition in Ujjain
Activity-based learning to make learning fun at BYJU'S Tuition Centre
Customised homeworks and worksheets for Maths and Science
Strong impact with animations, storytelling and worksheets on the app with unlimited access
Unique combination of online and offline classes with our hybrid offering
Exam-preparedness with a strict routine of regular revisions, assessments and tests
Performance tracking followed by detailed reports to the parents
Our classrooms are tech-enabled and we provide free workshop in Ujjain
Individual knowledge graph of the students to monitor strengths and weaknesses
Parents are updated with performance report
Discussions and feedback sessions for proper guidance
Get a call back from our academic counsellors at BYJU'S Tuition Centre, Ujjain, to take a step ahead in your fun learning journey.