Parents know best | BYJU'S Tuition Centre Experience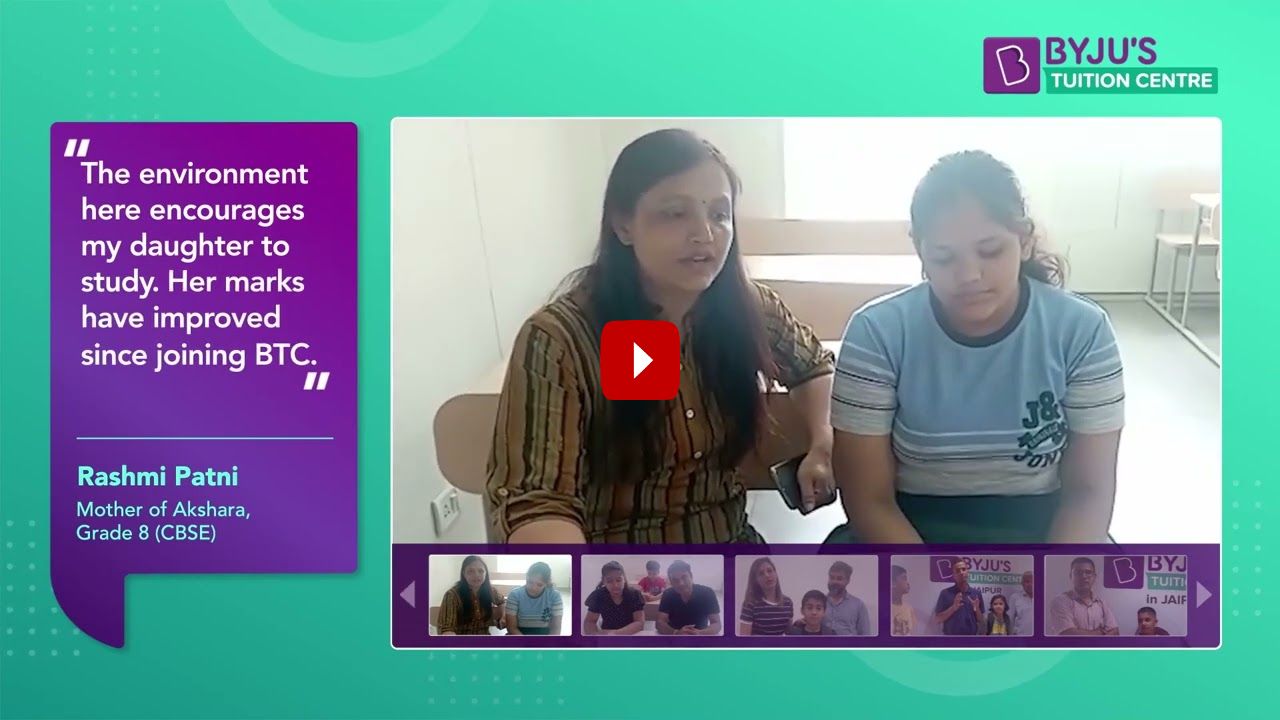 In today's competitive world, students' educational needs are also changing with time. Now, students learn by combining offline and online education. To deliver quality education, BYJU'S Tuition Centre Jaipur is open for the students of Jaipur to provide them with the best tuition classes. Students often face difficulty in understanding some topics and lessons. For this, they need special guidance from a teacher after school hours, who can teach them and resolve their doubts personally. Many times the poor performance of students affects them mentally, and they start feeling depressed and exhausted with the strain of their studies. To avoid such situations to occur, BYJU'S Tuition Centre (BTC) is the perfect solution. The BYJU'S Tuition Centre in Jaipur provides tuition classes for students of Classes 4 to 10 who study in the CBSE board. The batches are for Maths and Science subjects.
BYJU'S Tuition centre has opened its centres in Jaipur which operate in a 5 km radius. So, students need not travel long distances from home in search of the best tuition. Tuition classes provides the best of digital and classroom learning in the presence of a physical teacher, who helps students to understand the concepts easily. With the help of visualisations, graphics, animation and 3D videos, understanding the complex topics becomes simple. Moreover, these classes provide a personalised learning experience to students. This ensures that their learning is effective and uninterrupted. Students are evaluated frequently after the completion of a particular topic to assess their performance. They are given an assessment test to check how much they have learned from the classroom teaching. Based on their performance, the rate of their learning is determined. Extra effort is placed on the weak areas of students to improve their overall performance.
The BYJU'S Tuition centre, Jaipur is open all days in a week from 10 am to 7 pm. Visit the centre now and enrol yourself for the tuition classes. Make your basics strongs and excel in your academics.