Parents know best | BYJU'S Tuition Centre Experience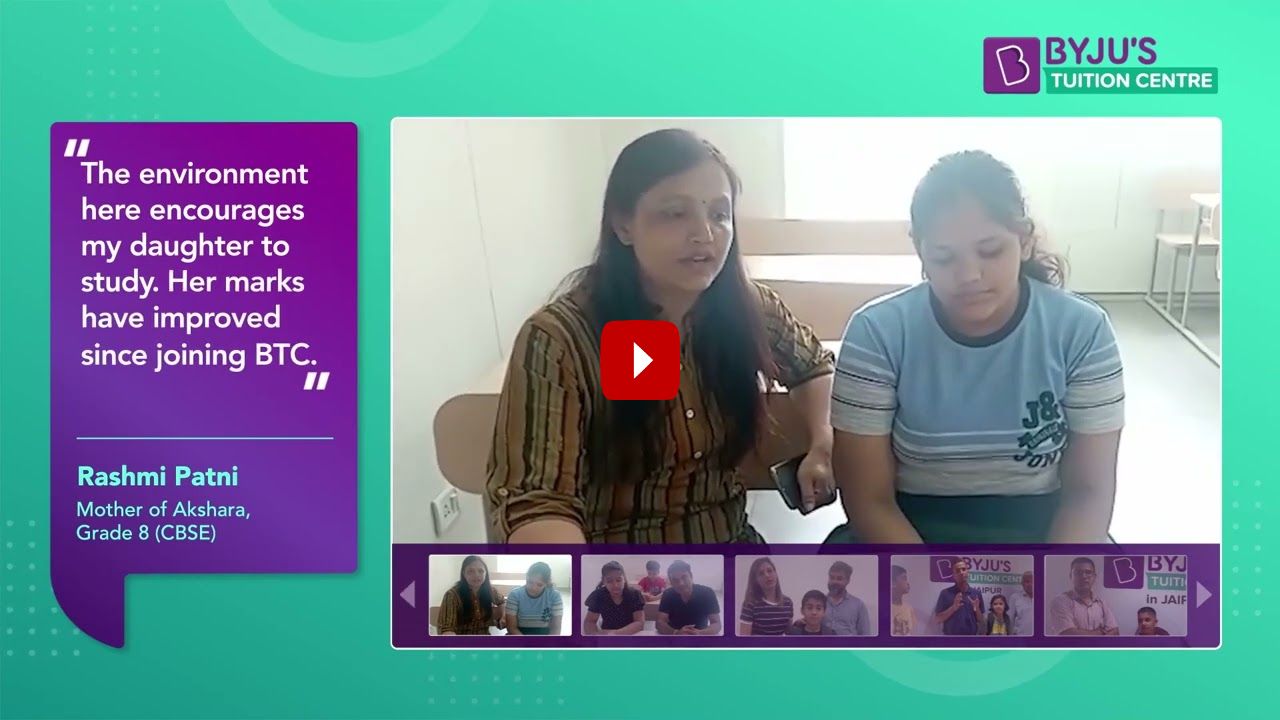 With physical classrooms at tuition centres, students are studying with their peers and this ultimately pushes them to perform better. BYJU'S Tuition Centre, Bikaner, Rajasthan, understands that students need a dedicated study environment to stay focused. Maths and Science are two vital subjects and students must give proper attention to these subjects. Be it early learning to clear concepts, or the way of explaining complex topics, BYJU'S has specialised techniques. Make sure to invest mindfully for your child's future; BYJU'S provides the best study material at an affordable price. If you are a parent or student looking for Maths and Science tuition, look no further. BYJU'S Tuition Centre, Bikaner, Rajasthan provides personalised tuition for the students of Classes 4-10 for Maths and Science subjects as per the CBSE syllabus. We offer these tuitions in hybrid mode with online and offline classes for ease of learning.
Benefits of Learning with BYJU'S Tuition Centre
Mentioned below are the benefits of taking Maths and Science tuition at BYJU'S Tuition Centre, Bikaner, Rajasthan:
Benefit of learning with India's largest ed-tech company
Personal attention and prompt doubt-resolution with the two-teacher model of teaching
Our teachers are among the best teachers for expert guidance
Activity-based learning at BYJU'S Tuition Centre, Bikaner
Fun learning with animations and story-telling sessions
Customised classes for Maths and Science subjects in your city with BYJU'S
Face-to-face interaction with teachers and peers for an effective learning experience
Regular homework, revisions, assessments and tests to monitor students' progress
24/7 access to the app to help with exam-readiness via tests and worksheets
Free workshops and tech enabled classrooms in Bikaner
Regular revisions to map the progress and make sure the students stay on track
Regular performance reports provided to the parents
Detailed discussion and feedback sessions at the centres or over call
Get a call back from our counsellors at BYJU'S Tuition Centre, Bikaner, to make the right decision for your child.