Parents know best | BYJU'S Tuition Centre Experience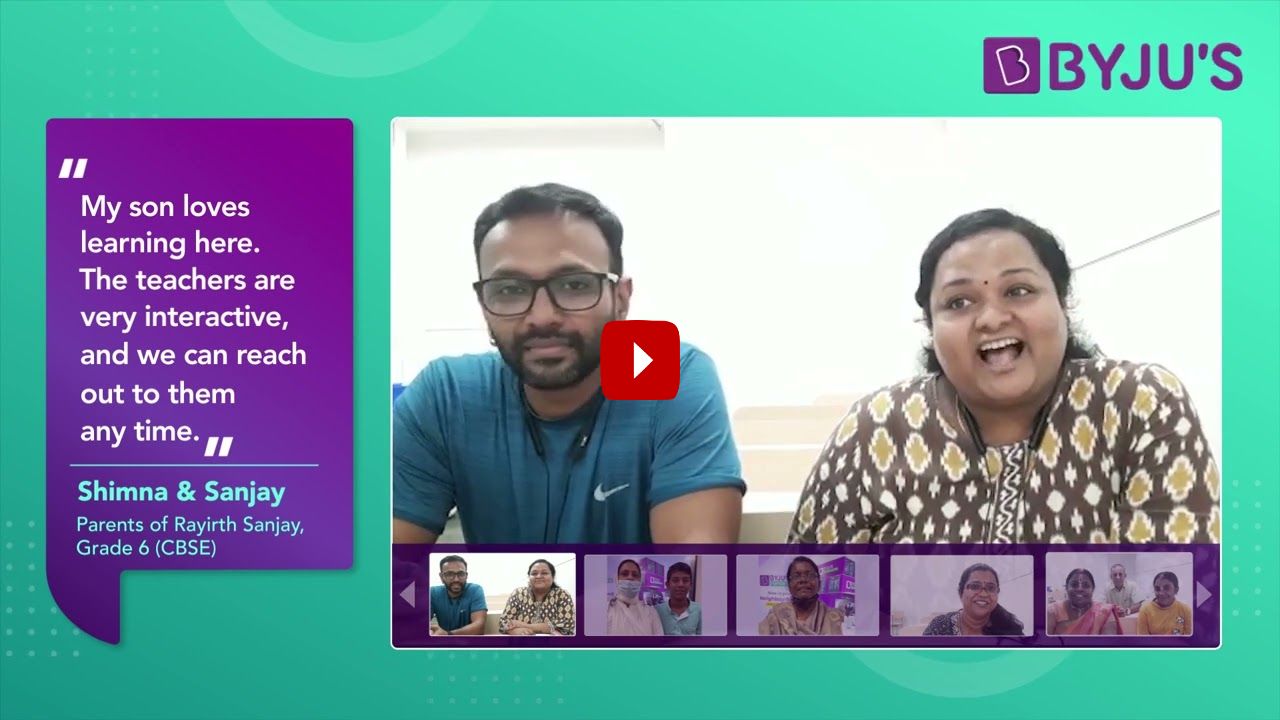 In our fast changing world, your child also needs a new way of learning. They need a shift from rote learning to experiential learning. Now, the days are gone when students mug up the topics and pass with good scores. In today's competitive world, students need to be completely engaged. If they want to grow in their career, their foundation should be strong. For this, they need study guidance from their early childhood. The BYJU'S Tuition Centre is the perfect place for this. BYJU'S is constantly making efforts to spread a network of classroom centres across India. To fulfil this aim, it provides tuition for students of Classes 4 to 10 of CBSE and State board students covering Maths and Science subjects.
BYJU'S Tuition centre Trivandrum is a combination of classroom education and digital learning. The teachers use the best of these combinations to deliver knowledge. In the physical presence of the teachers and their guidance, students learn in a simple manner. The visualisation technique used by teachers, helps students to visualise the topic so they understand the difficult concepts easily. The learning centre operates in a 5 km radius. This ensures that students do not travel long distances. They can easily find the best tuition near their home. There are numerous benefits of availing tuition from BYJU'S Tuition centre. The tuition classes develop a strong basic foundation, so students feel better engaged with the subjects. They get an immersive learning experience in the presence of teachers.They get to learn from the best faculty who have enriched experience in their particular subject. Teachers teach in such a way that students can visualise the topic and correlate it with real life applications. The centre combines offline learning with online learning to deliver the best learning experience to students. BYJU'S Tuition centre provides the best tuition in Trivandrum at an affordable cost.
After knowing all about BYJU'S Tuition centre, enrol your children for the tuition classes. It will build their basics and give them a stronghold in subjects to excel in academics.