Gravity is a fascinating topic that explains many things. From how our planet stays in orbit to why things fall down. Explore NCERT Solutions for Class 9 Science Chapter 10 – Gravitation to learn everything you need to know about gravity. Content is crafted by highly qualified teachers and industry professionals with decades of relevant knowledge. Moreover, the solutions have been updated to include the latest content prescribed by the CBSE board.
Furthermore, we ensure that relevant content on NCERT Solutions Class 9 is regularly updated as per the norms and prerequisites that examiners often look for in an exam. This ensures that the content is tailored to be class relevant, but without sacrificing the informational quotient. BYJU'S also strives to impart maximum informational value without increasing the complexity of topics. This is achieved by ensuring that the language used to deliver content simple and all technical jargons are explained at the required school level.
Access Answers of Science NCERT Class 9 Chapter 10 – Gravitation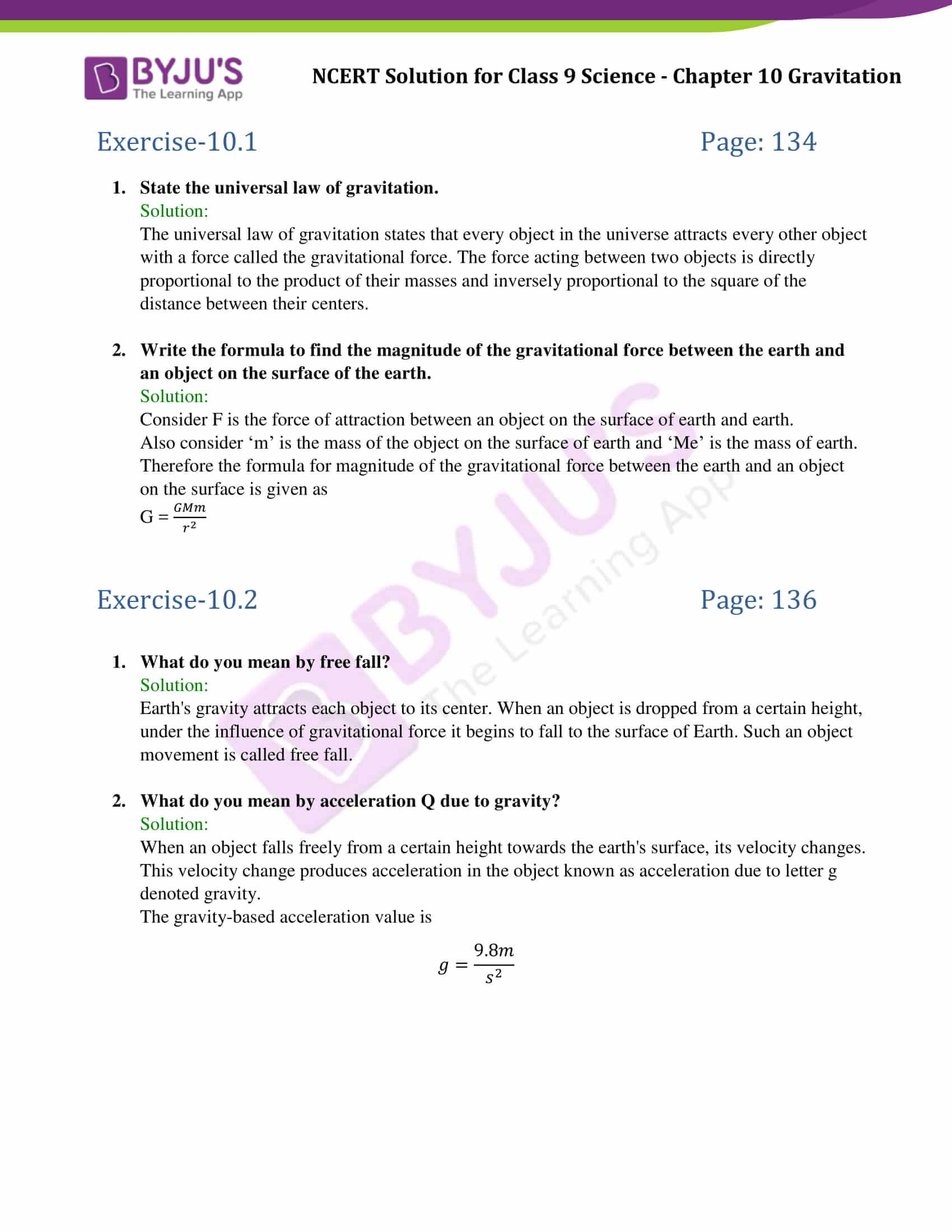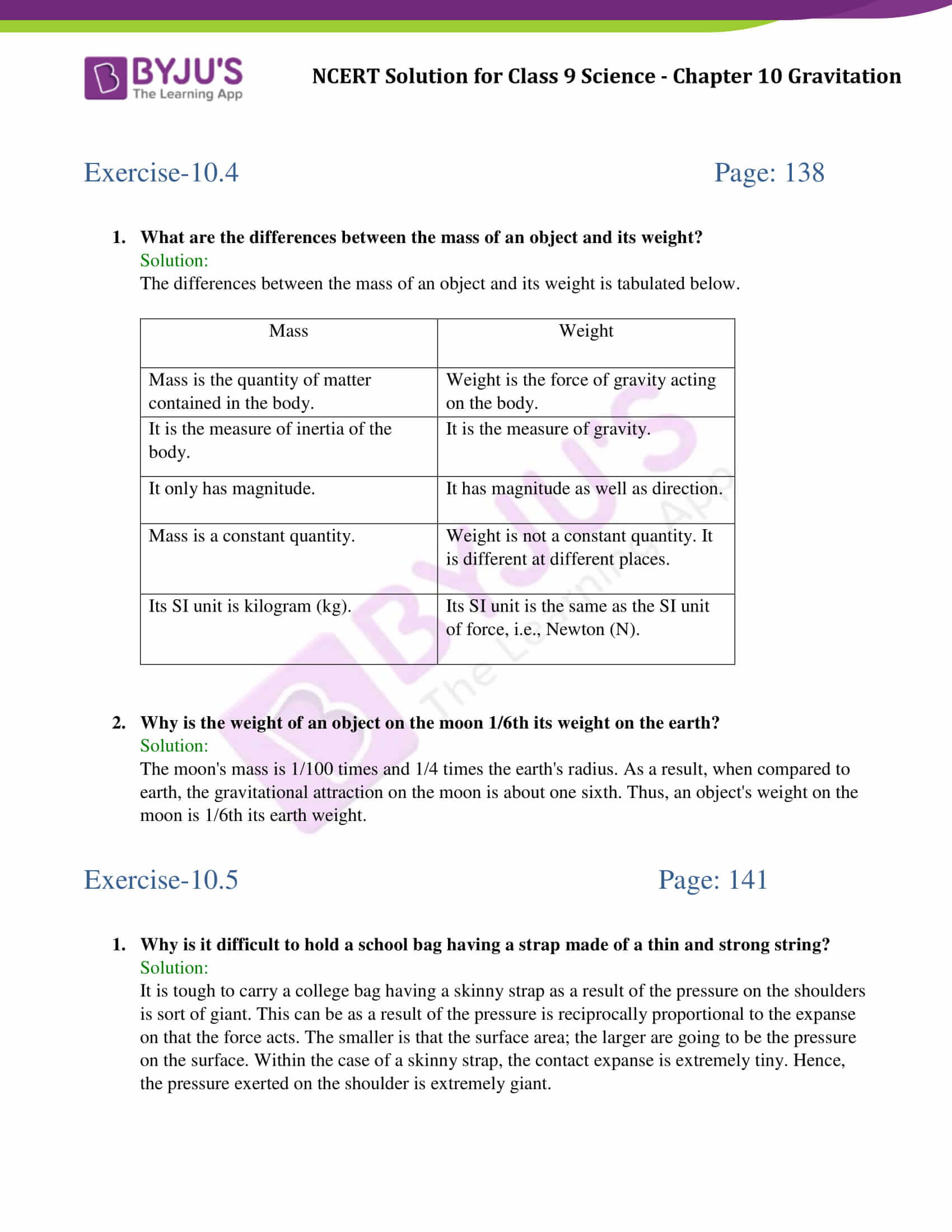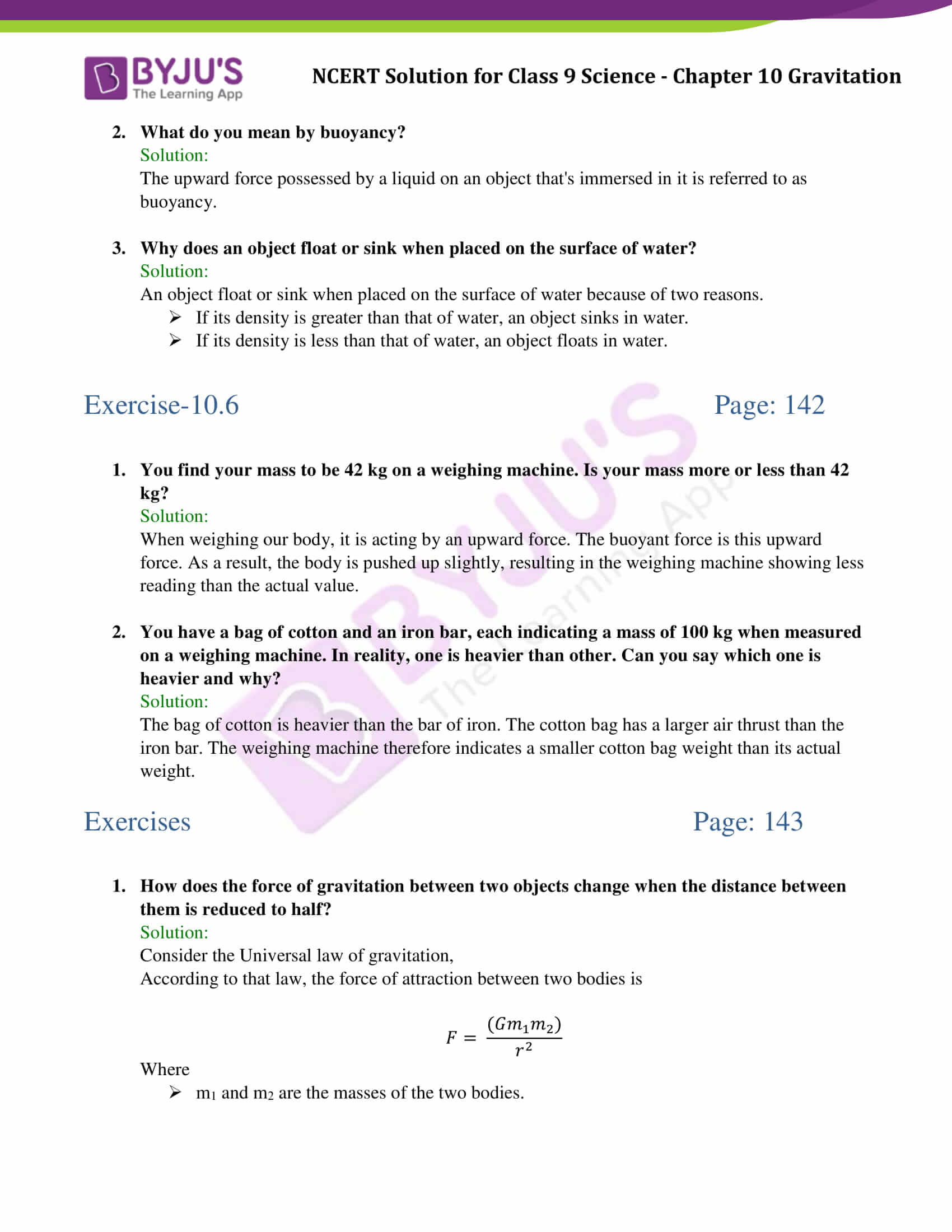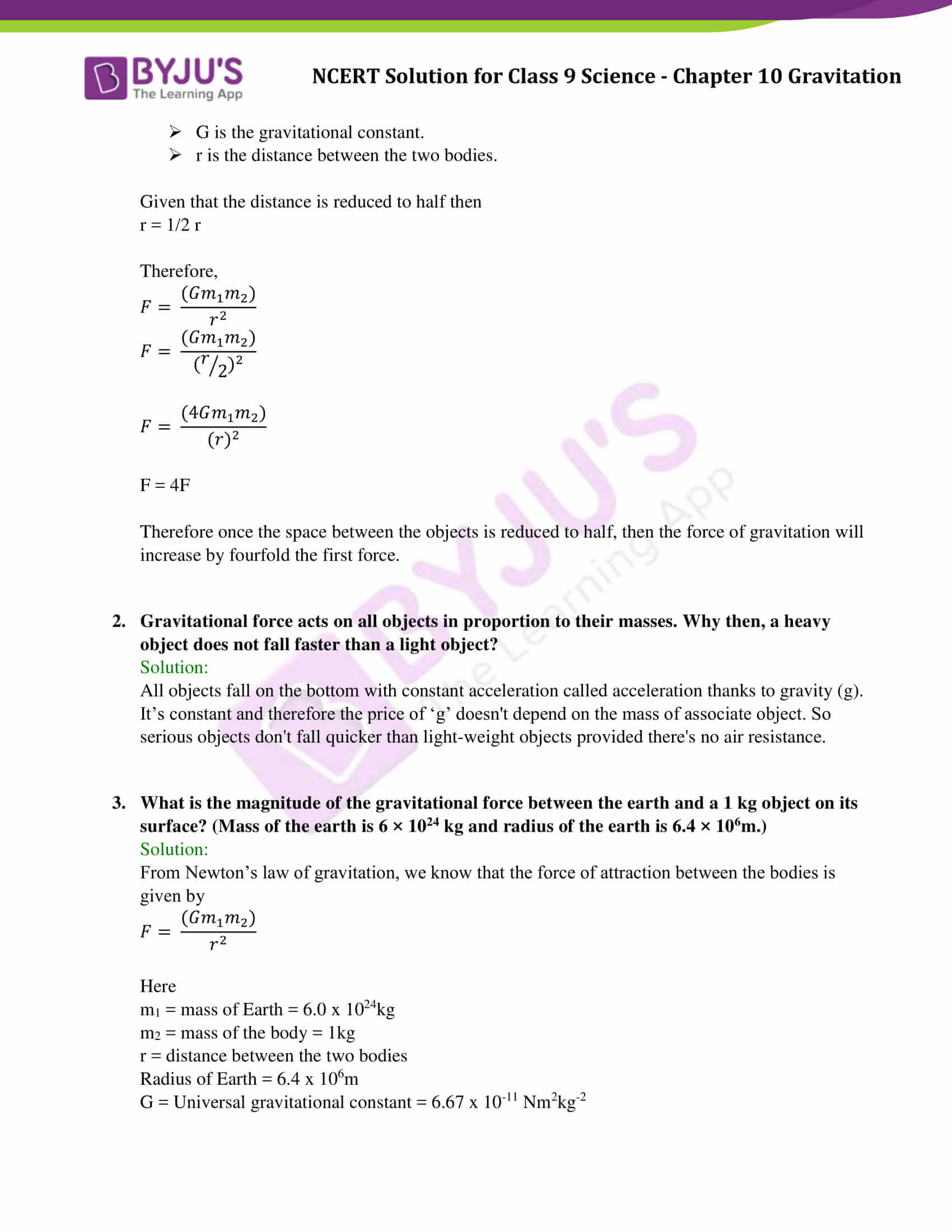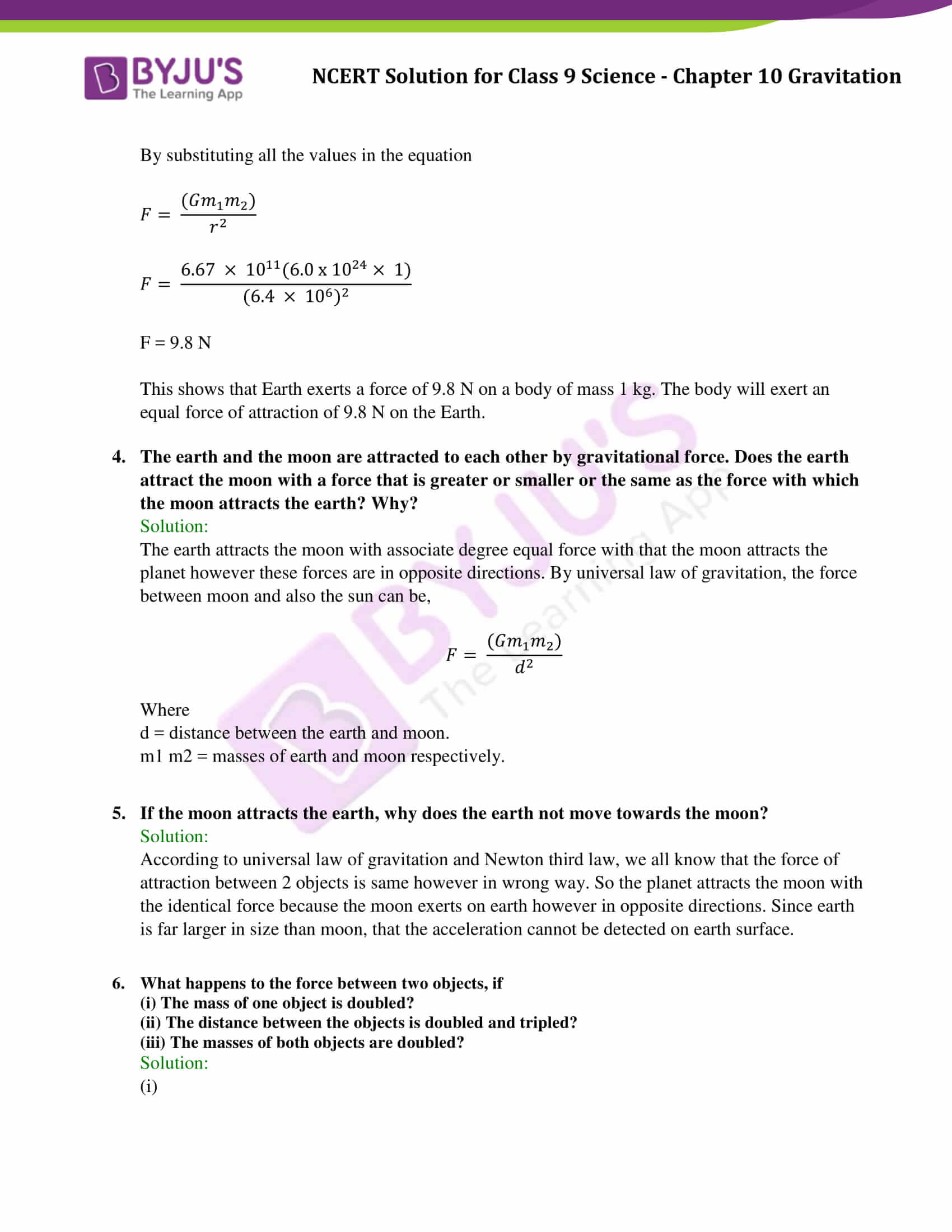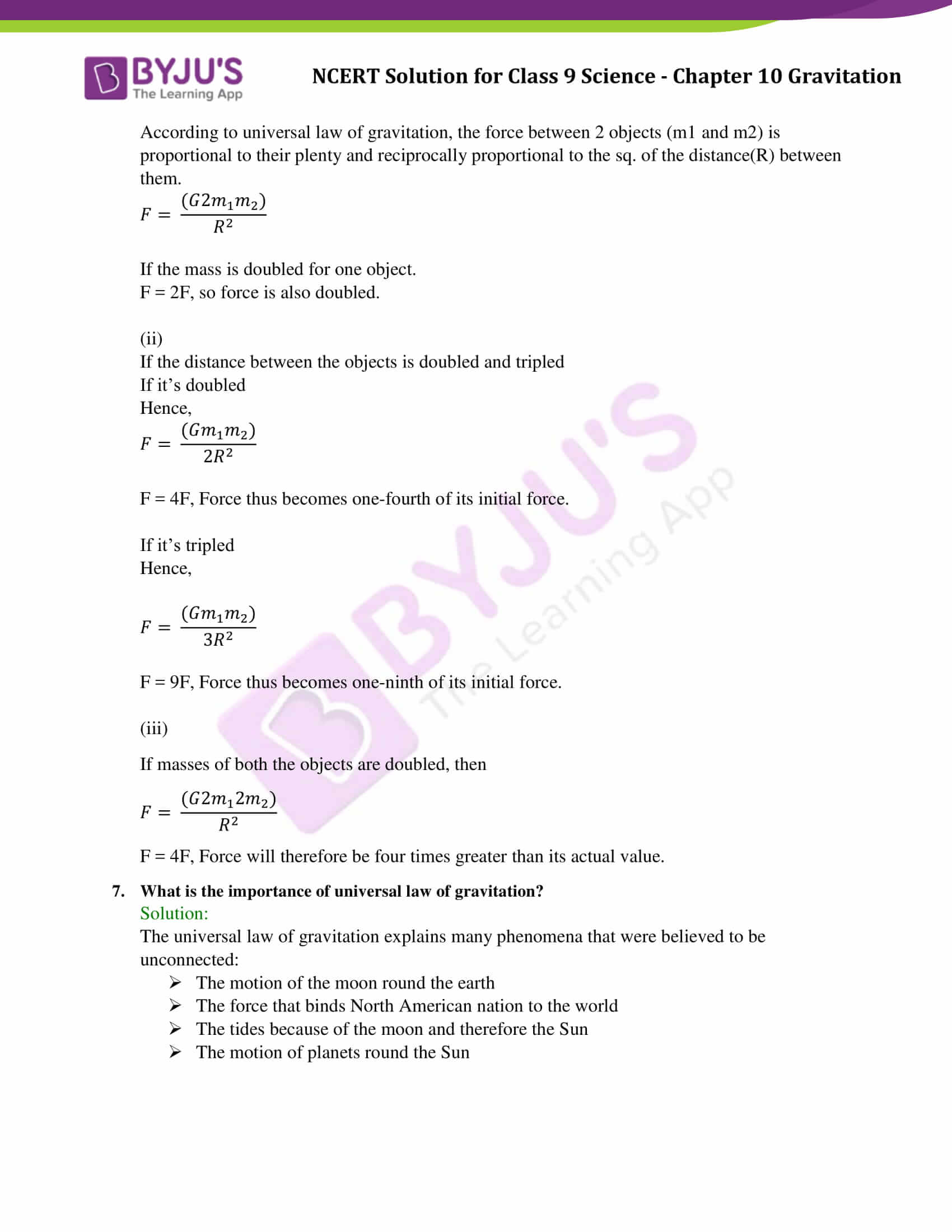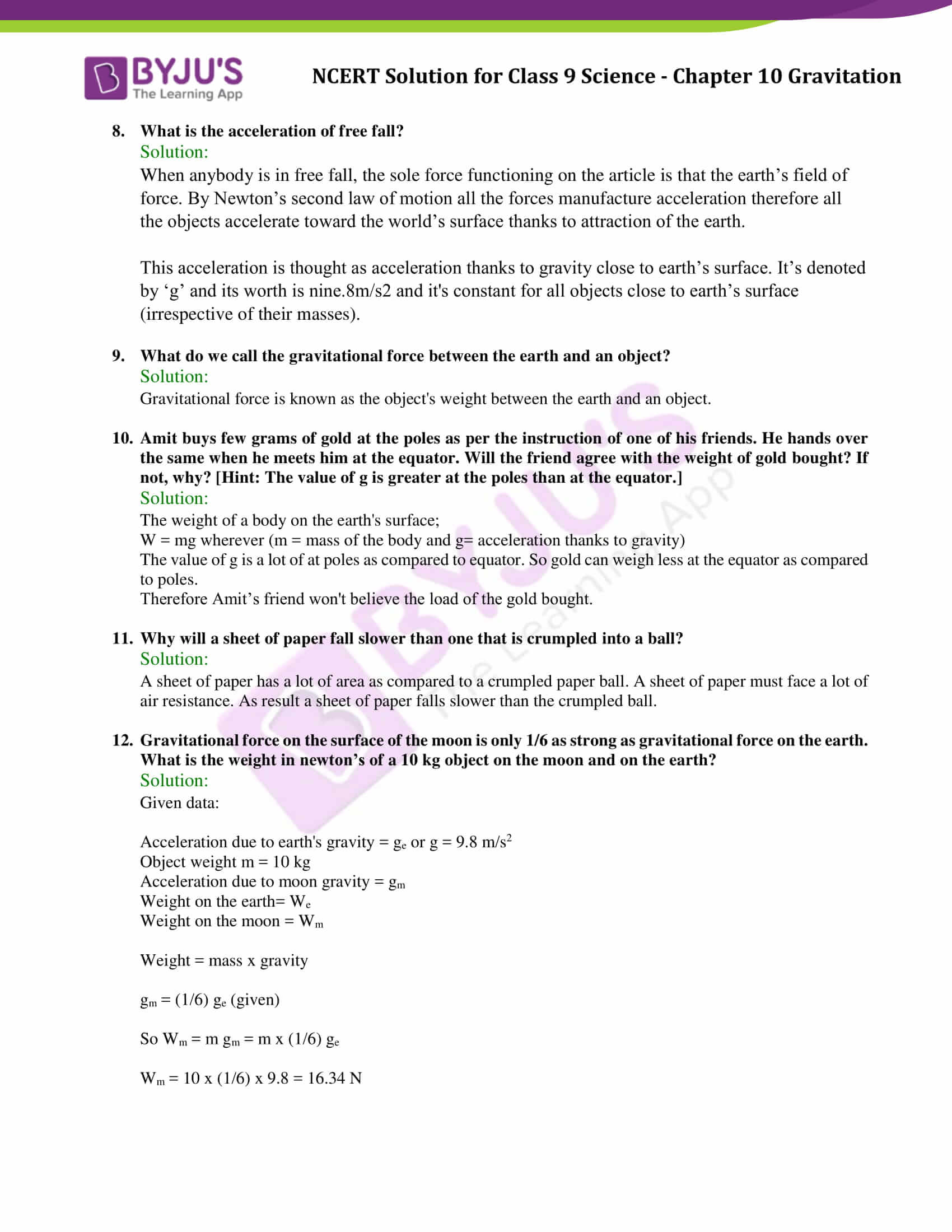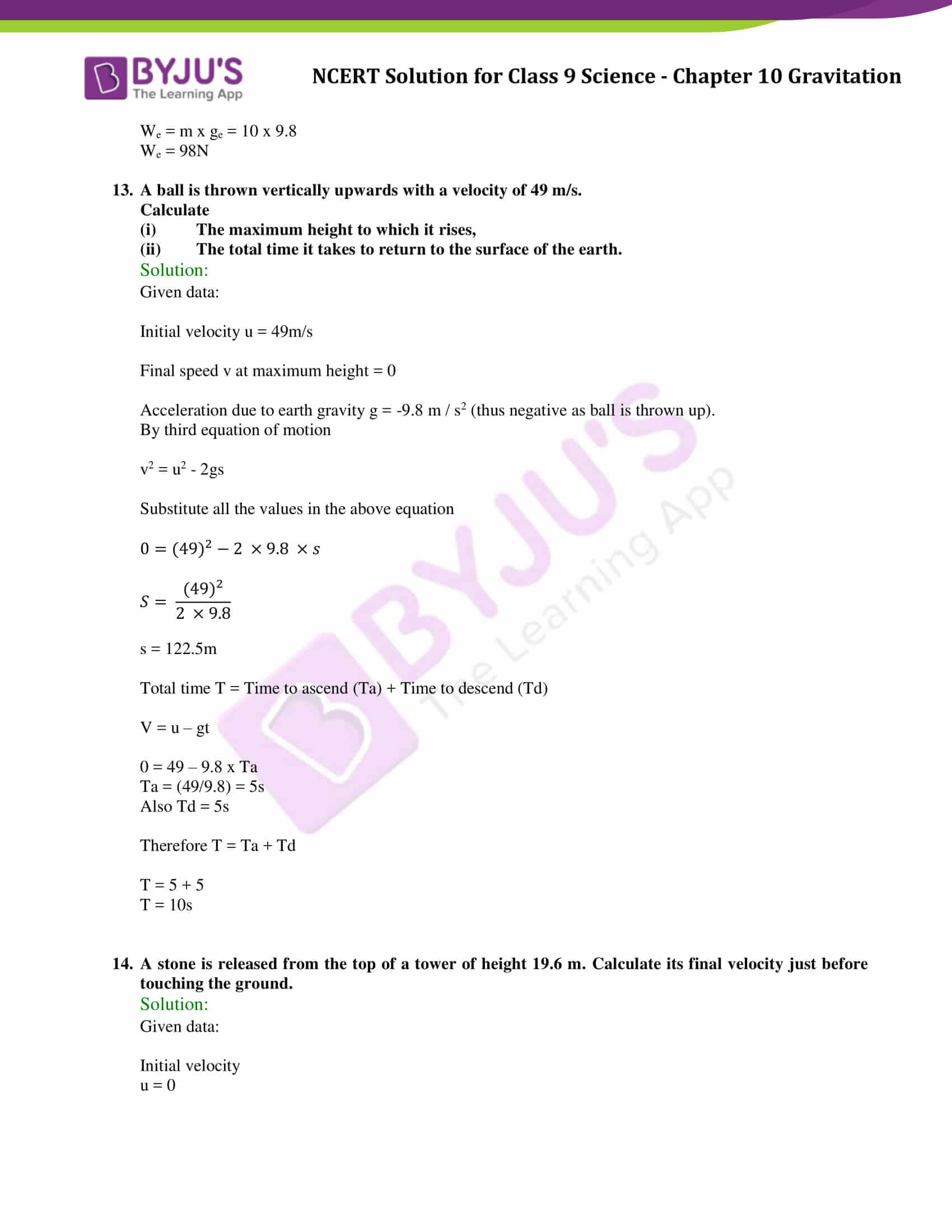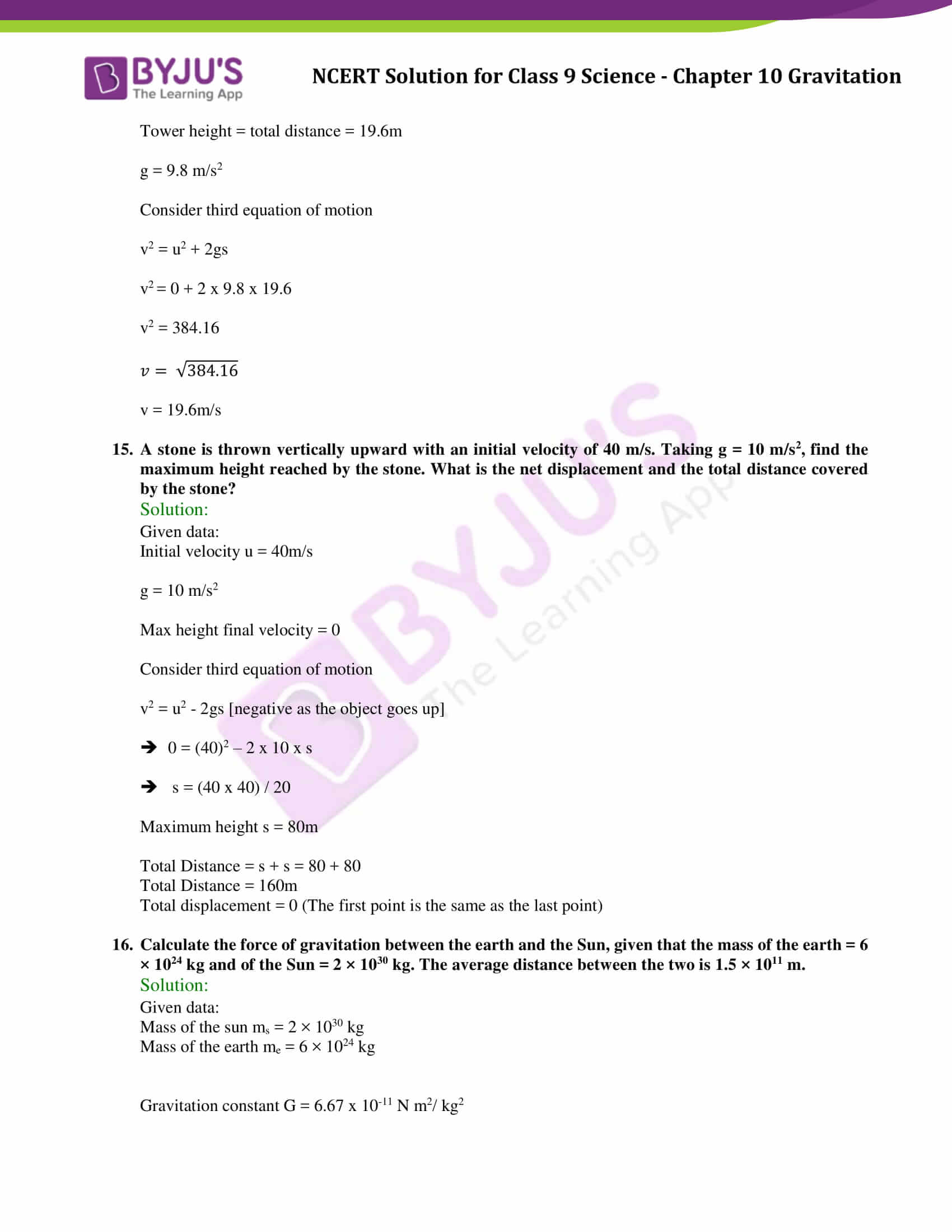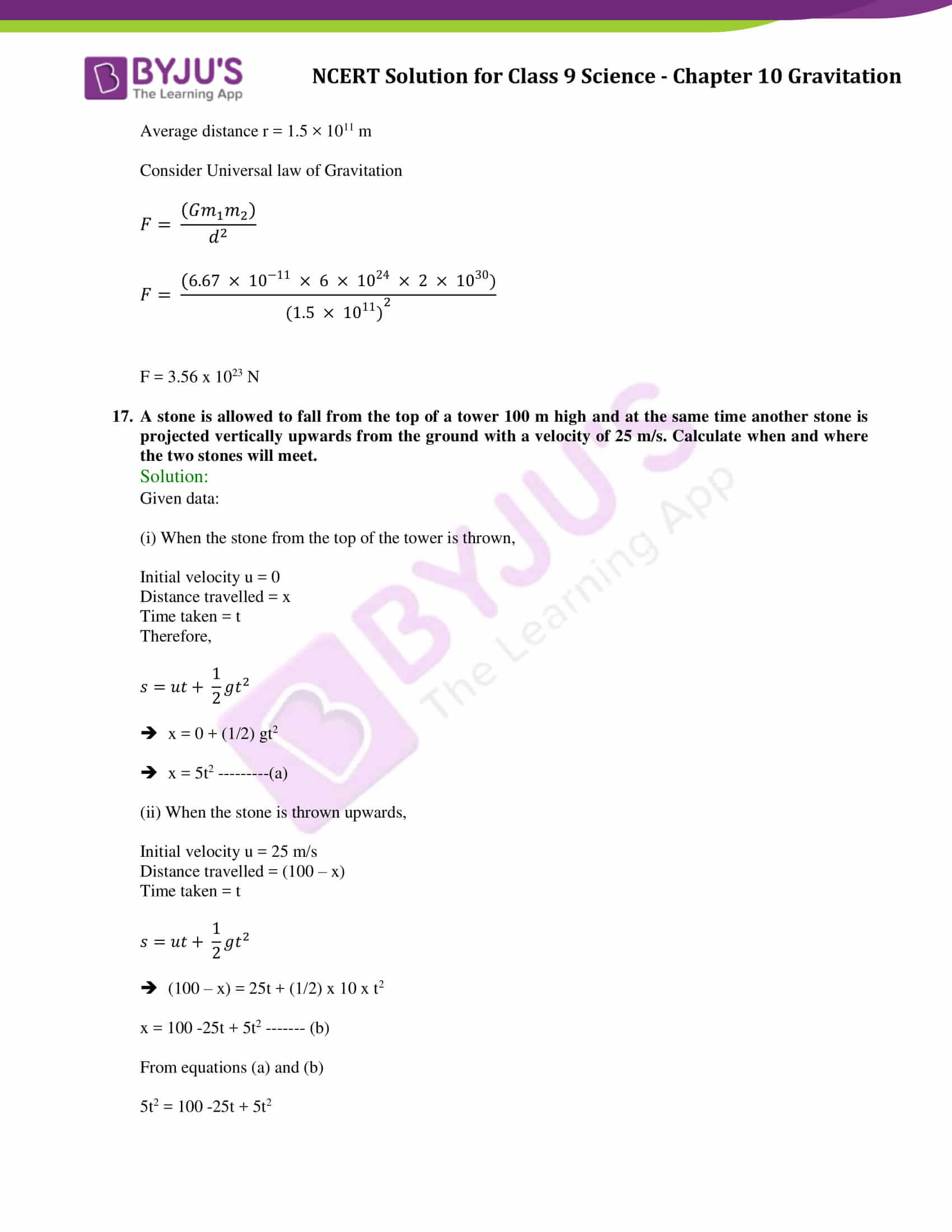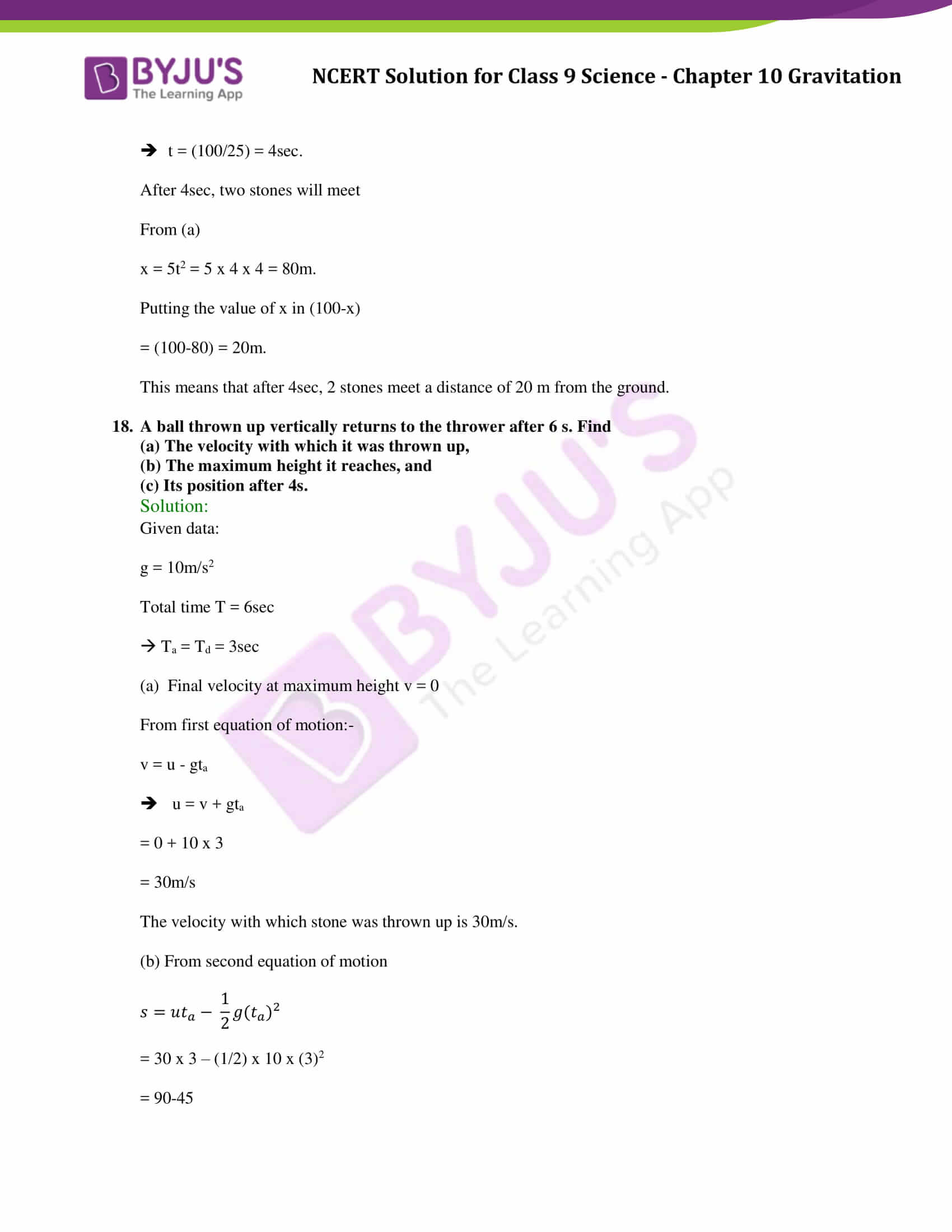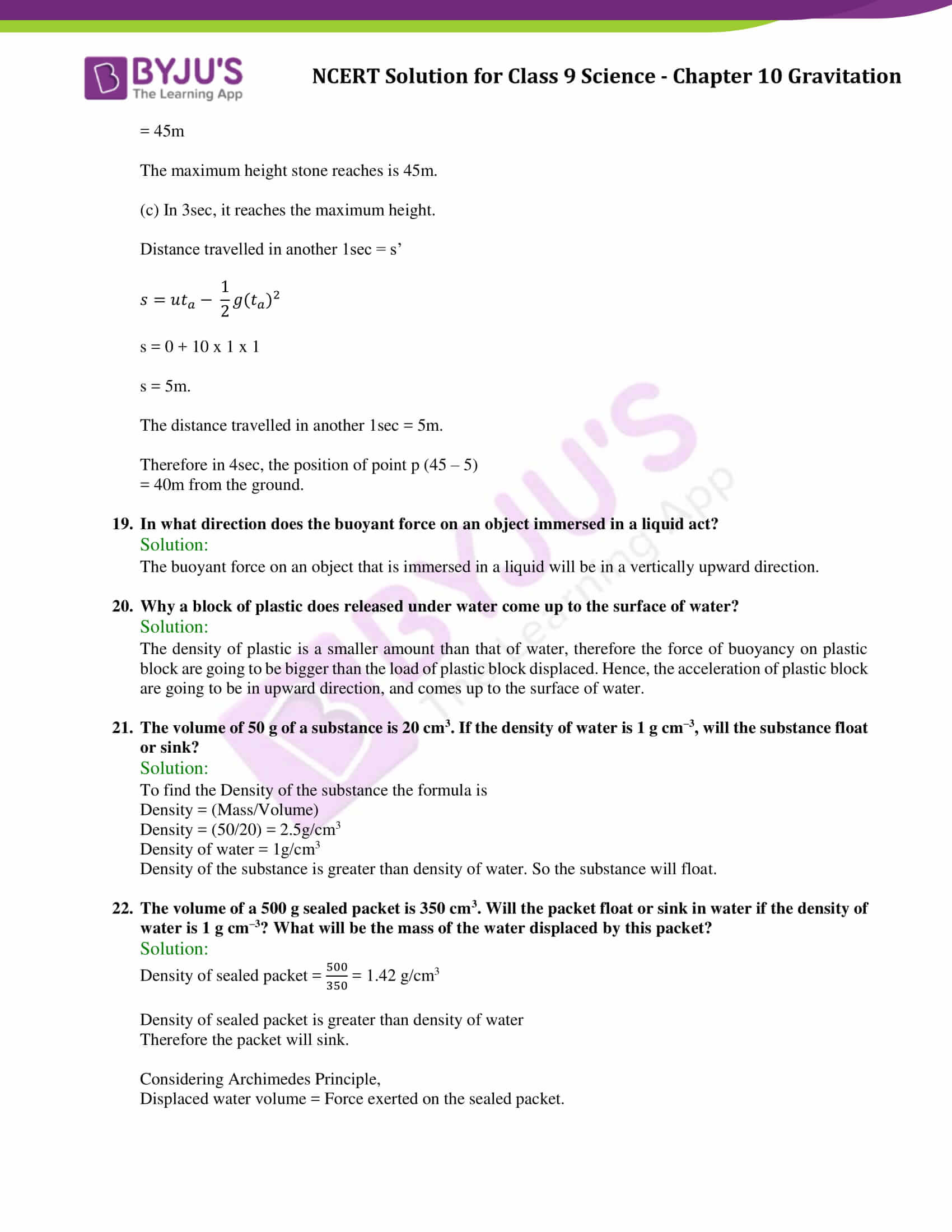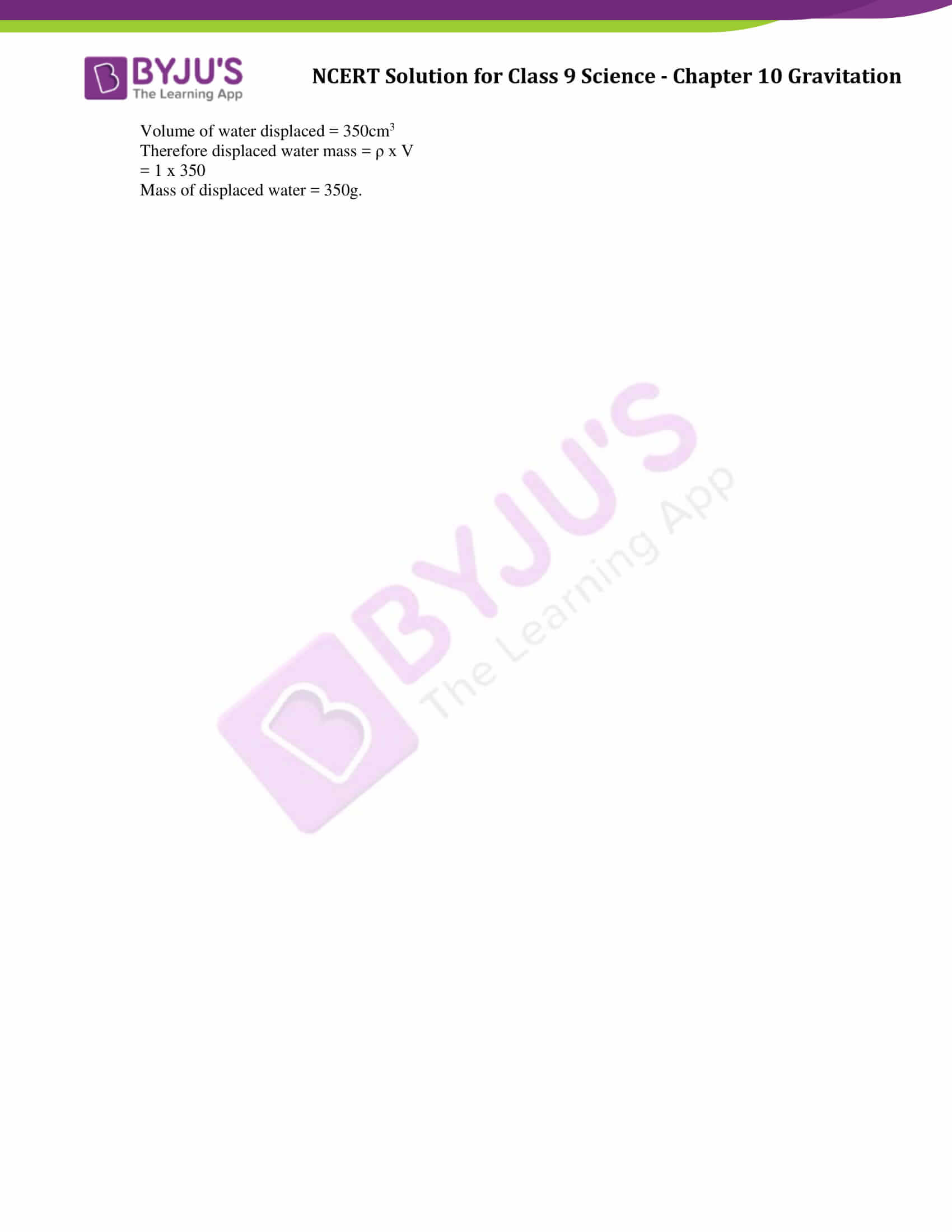 NCERT Solutions for Class 9 Science Chapter 10 – Gravitation
Chapter 10 – Gravitation is a part of Unit 3 – Motion, Force and Work, which carries a total of 27 out of 100. Usually, 2 or 3 questions do appear from this chapter every year, as previous trends have shown.
The topics usually covered under this chapter are:
Universal Law of Gravitation and its Importance
Characteristics of Gravitational Forces
Concept of Free Fall
Difference between Gravitation Constant and Gravitational Acceleration
NCERT Solutions for Class 9 Science Chapter 10 – Gravitation
Often times, the term gravity and gravitation are used interchangeably, and this is wrong. However, these two terms are related to each other but their implications are quite different. Academically, chapter 10 – Gravitation is an important concept as it carries a considerable weightage in the exam. Therefore, ensure that all relevant concepts, formulas and diagrams are studied thoroughly.
Explore how gravitation works at the molecular level, discover its applications and learn other related important concepts by exploring our NCERT Solutions.
Key Features of NCERT Solutions for class 9 Science Chapter 10 – Gravitation
Solutions provided in an easy-to-understand language
Qualified teachers and their vast experience helps formulate the solutions
Questions updated to the latest prescribed syllabus
A detailed breakdown of the most important exam questions
Access to a learning resources like sample papers and previous year question papers
Further Reading: NCERT Solutions Class 9 Science