The periodic table of elements is widely used in the field of Chemistry to look up chemical elements as they are arranged in a manner that displays periodic trends in the chemical properties of the elements. However, the Periodic table generally displays only the symbol of the element and not its entire name.
Most of the symbols are similar to the name of the element but some symbols of elements have Latin roots. An example for this is silver which is denoted by Ag from its Latin name "Argentum". Another such example would be the symbol 'Fe' which is used to denote Iron and can be traced to the Latin word for iron, "Ferrum". It could prove difficult for a beginner in chemistry to learn the names of all the elements in the periodic table because these symbols do not always correspond to the English names of the elements. Therefore, a list of 118 elements and their symbols and atomic numbers is provided below:
Table of Contents
118 Elements and Their Symbols and Atomic Numbers
Also, check ⇒ Chemistry Concept Questions and Answers
Recommended Videos
Periodic Table – Introduction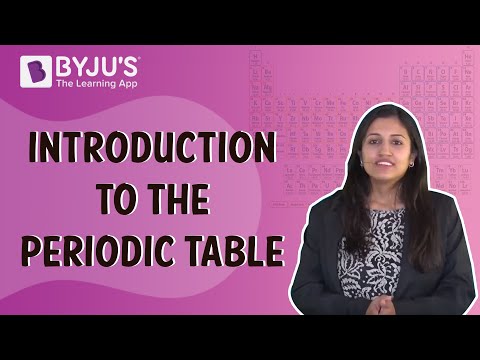 The list of 118 Elements and their symbols and atomic numbers will prove useful to beginners in chemistry. To learn more about how elements are classified in the periodic table, visit BYJU'S.