Yttrium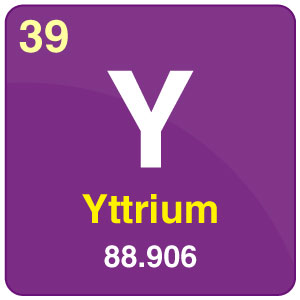 | | |
| --- | --- |
| Symbol | Y |
| Atomic Number | 39 |
| Atomic Mass | 88.906 g.mol -1 |
| Discovered by | Johan Gadolin in 1794 |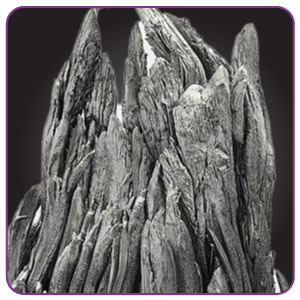 Chemical Properties of Yttrium
Group
3
Melting point
1522°C, 2772°F, 1795 K
Period
5
Boiling point
3345°C, 6053°F, 3618 K
Block
d
Density (g cm−3)
4.47 
Atomic number
39
Relative atomic mass
88.906
State at 20°C
Solid
Key isotopes
89Y
Electron configuration
[Kr] 4d15s2
CAS number
7440-65-5
ChemSpider ID
22429
ChemSpider is a free chemical structure database.
What is Yttrium?
Yttrium is a chemical element in the periodic table with atomic number 39, discovered by Johan Gadolin in the year 1794.
Mira is a type of giant red star where most of the yttrium is concentrated in the solar system.
Uses of Yttrium
Used in production of synthetic garments and yttrium iron garments.
Used in manufacture of infrared layers.
Acts as a solid electrolyte and as an oxygen sensor in automobile exhaust systems.
Used in manufacture of superconductors.
It is helpful in curing many cancers like lymphoma, leukemia and bone cancers.
Properties of Yttrium
It is a soft silvery metal with less electronegativity.
It is a very rare metal.
It never found as a free element in the Earth's crust but often found in combination with lanthanide. It is also found in uranium ores.
Health Effects of Yttrium
It has no biological role and its soluble salts are little toxic for living beings.