Parents know best | BYJU'S Tuition Centre Experience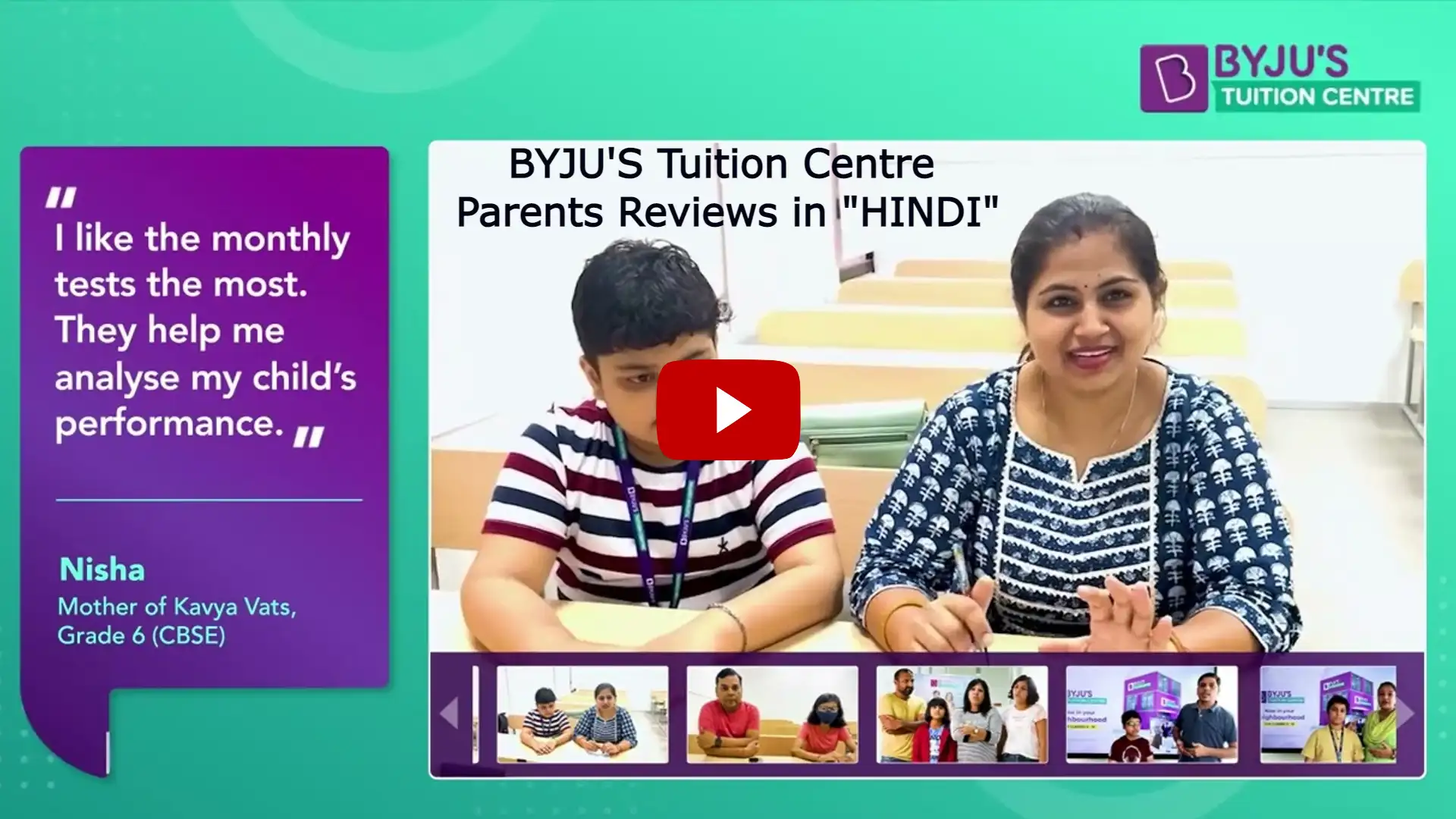 Nowadays, tuition centres are gaining popularity among students to achieve academic success. So, BYJU'S has established BYJU'S Tuition Centres across Raipur city. Our tuition centres improve students' academic grades and practical understanding of Maths and Science. BTC conducts classes for the students of classes 4 to 10 following the CBSE syllabus. Studying in BTC has a positive impact on the students' abilities. Teachers of BTC are professionally qualified and make sure that they maintain their pace depending on the abilities and skills of the students. BTCs are better for students as we work on the students' weak points, making the entire learning process more effective. We offer tech-enabled classrooms with world-class facilities.
Benefits of BYJU'S Tuition Centre (BTC) - Raipur
At BTC, students respond to the teachers better because they teach them according to their ability to grasp various concepts.
BYJU'S Tuition Centres come at an affordable price. It motivates students to perform better and improve their grades.
When students start taking tuition classes in our centre, they can see a substantial improvement in their academic performance.
At BTC, students and teachers work closely and develop stronger relationships. It pushes them to be confident so that they don't get nervous during the exams.
Our teachers provide on-the-spot assistance to students whenever they approach them with any doubt.
It also takes responsibility for developing the student's learning, speaking, writing and problem-solving skills.
At BTC, we follow a teaching mode that is flexible and convenient.
BYJU'S Tuition Centres are the best choice if you want your children to succeed in their upcoming academic sessions.