Parents know best | BYJU'S Tuition Centre Experience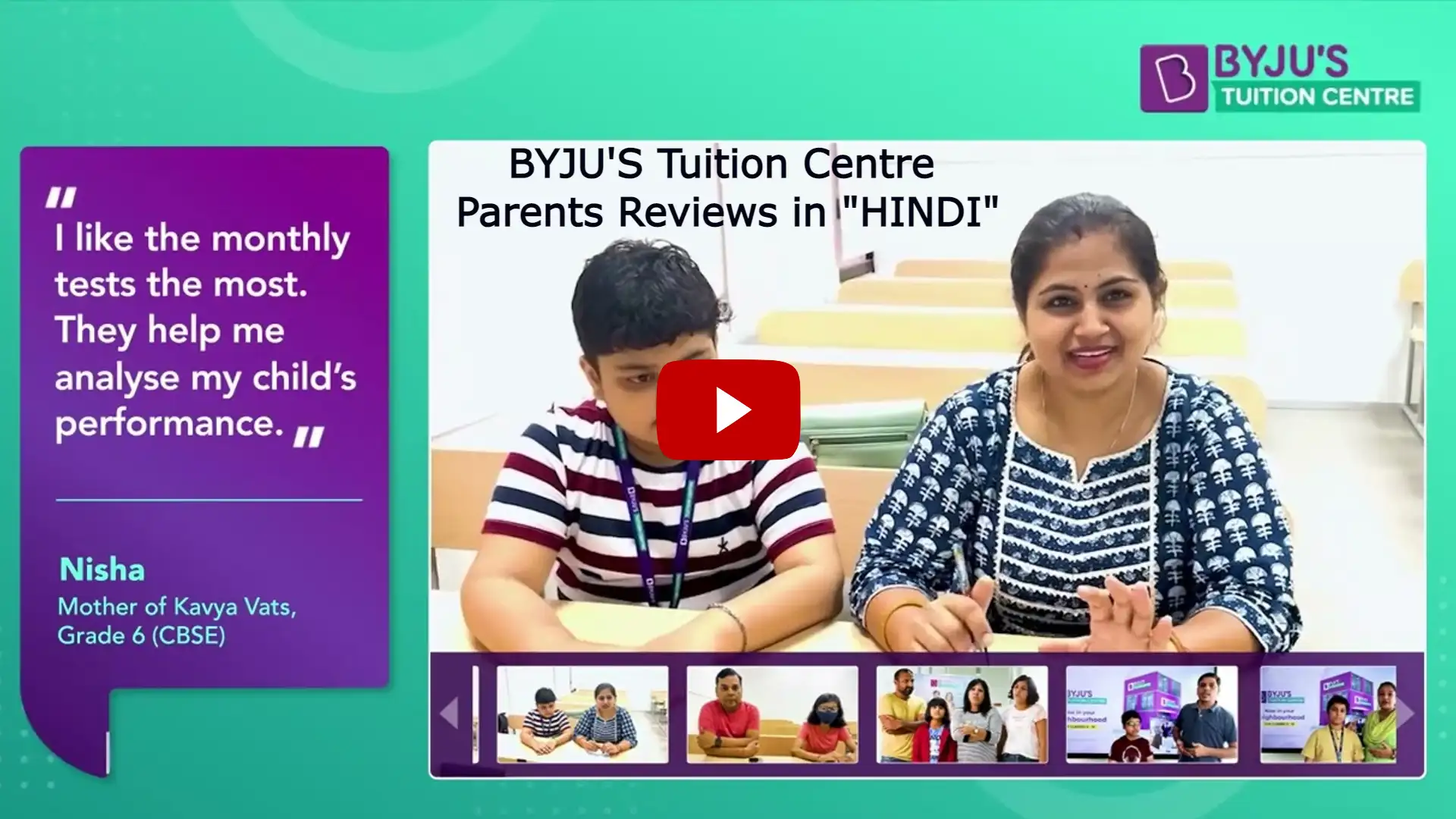 The learning needs and requirements of a student must be addressed promptly in order to sustain their interest. School classes, with a high number of students, fail to provide personalised attention. Neighbourhood tuitions also follow the same pattern of teaching. This is the primary reason to trust BYJU'S as we have created the most lovable content throughout these years. Since the very beginning, BYJU'S has made a strong impact on learning and after-school education. With that aim, we are providing tuition now in your city Bhilai at BYJU'S Tuition Centre, Bhilai, Chhattisgarh. We have a student-centric approach and provide the best tuition in Bhilai. We make sure to train the students to be goal-oriented and always ready for the exams, be it academic or entrance exams. We are currently providing Maths and Science tuitions for CBSE board students for Classes 4-10 in Bhilai.
Benefits of Learning at BYJU'S Tuition Centre
Students are always excited to learn with BYJU'S as we aim at the overall transition of the students. Not only will they score well in exams but will also become more confident, more socialised and disciplined. We provide a comprehensive tutoring program in Bhilai with a unique combination of online and offline classes. Below are some added benefits of learning Maths and Science at BYJU'S Tuition Centre, Bhilai:
Benefit of learning with India's largest ed-tech company
Unique combination of online and offline learning
24/7 access to our BYJU'S app for additional help
Tech-enabled classrooms and free workshop
Engaging and interactive classes with in-class activities, innovative animated videos, quizzes, etc.
Prompt doubt solving
Custom-made classes for Maths and Science tuition in Bhilai
Our exclusive two-teacher model for teaching instead of one teacher
Performance tracking for prompt action on scope for improvement
Regular revisions, unlimited practice and in-depth analysis
Parents are updated with the performance reports and test reports
Face-to-face interaction with the teachers for a personalised learning experience at the centre in Bhilai
We, at BYJU'S Tuition Centre, Bhilai, believe in making learning fun and put all our efforts into making that a reality. Get a call back from our counsellors to make the right decision for your child.