Parents know best | BYJU'S Tuition Centre Experience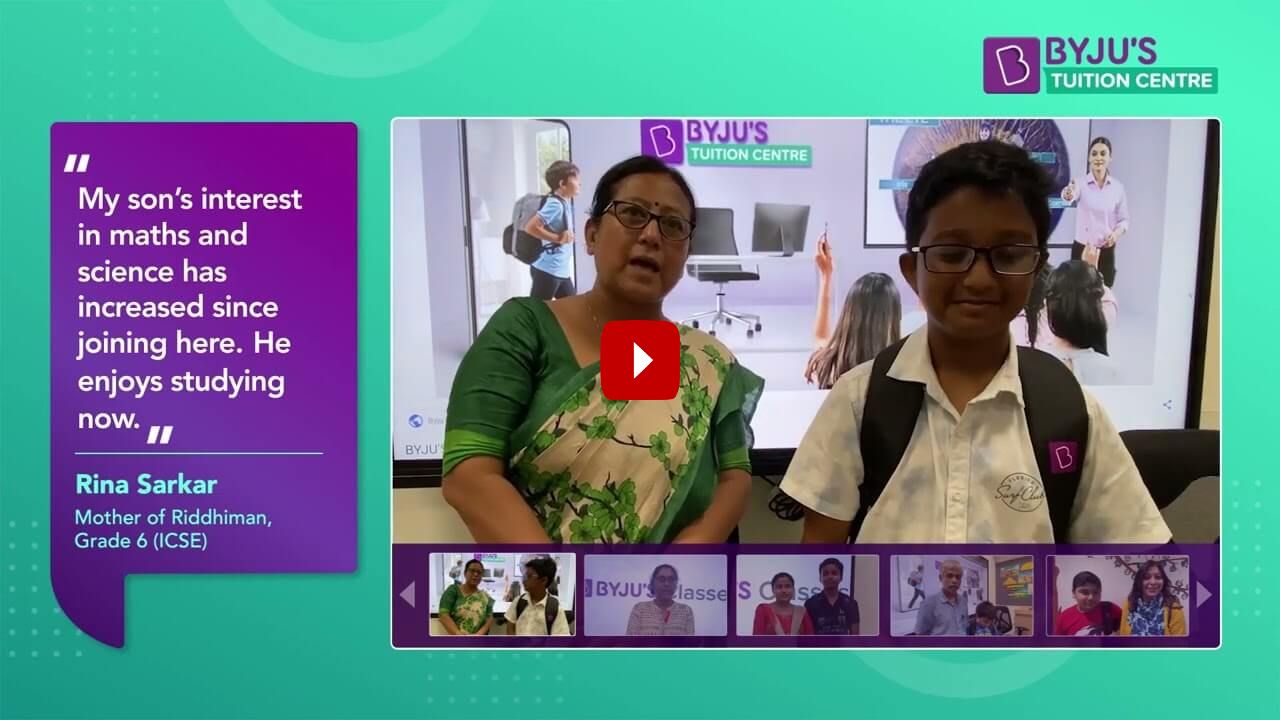 Are you struggling with poor academic performance at school? Join BYJU'S Tuition Centre today to end your struggle and excel at academics! We offer classes for two of the most feared subjects at school - Maths and Science. We have a team of experienced teachers who are passionate about making your lessons easy and enjoyable so that you don't lose interest in studies anymore. Our classrooms are tech-enabled and make concepts more fun and clear to understand. You can achieve your dream scores easily now. For minimising the time and effort put by you in travelling, we have set up several centres across Siliguri so that you can choose your nearest BTC at your own convenience. We offer classes for Grades 4-10 in Maths and Science. Students studying under the board of CBSE are all welcome here.
Benefits of BYJU'S Tuition Centre (BTC) - Siliguri
The pandemic has hindered education of students heavily. Keeping in mind that health is the most important aspect of a student's life, we offer hybrid classes - a combination of online and offline classes.
Classes at BTCs are affordable so that finance does not become a hurdle in any student's life. Learning can be continued as long as required without compromising its quality.
We follow a learner-centric approach towards teaching. Our classes are planned with an inclusive mindset. Learning style, pace of learning and use of necessary stimuli for breaking down concepts are used vigorously in BTC classrooms.
Maths and Science are subjects that need clarity at each milestone involved in the learning process. Our teachers make sure that no student lags due to lack of clarity: doubts are resolved on the spot at the centres for a smooth learning process.
Teachers at BTCs believe in maintaining a cordial relationship with the students. We believe in creating a classroom environment that is safe and open to queries and suggestions. We do not want anyone to shy away from asking for solutions.
BTCs plan a multiple number of interactive activities so that students get to learn from each other. This helps build confidence in them that leads to further enhancement in presentation of thoughts and application of thoughts.
Parents are an important part of a student's life. We keep track of students' performance in class and tests. After analysing, we report back to parents - updating them about the progress made along with suggestions for remedial solutions to problems that need attention.
BYJU'S Tuition Centre is the ultimate one-stop solution to students' problems in academics.