Parents know best | BYJU'S Tuition Centre Experience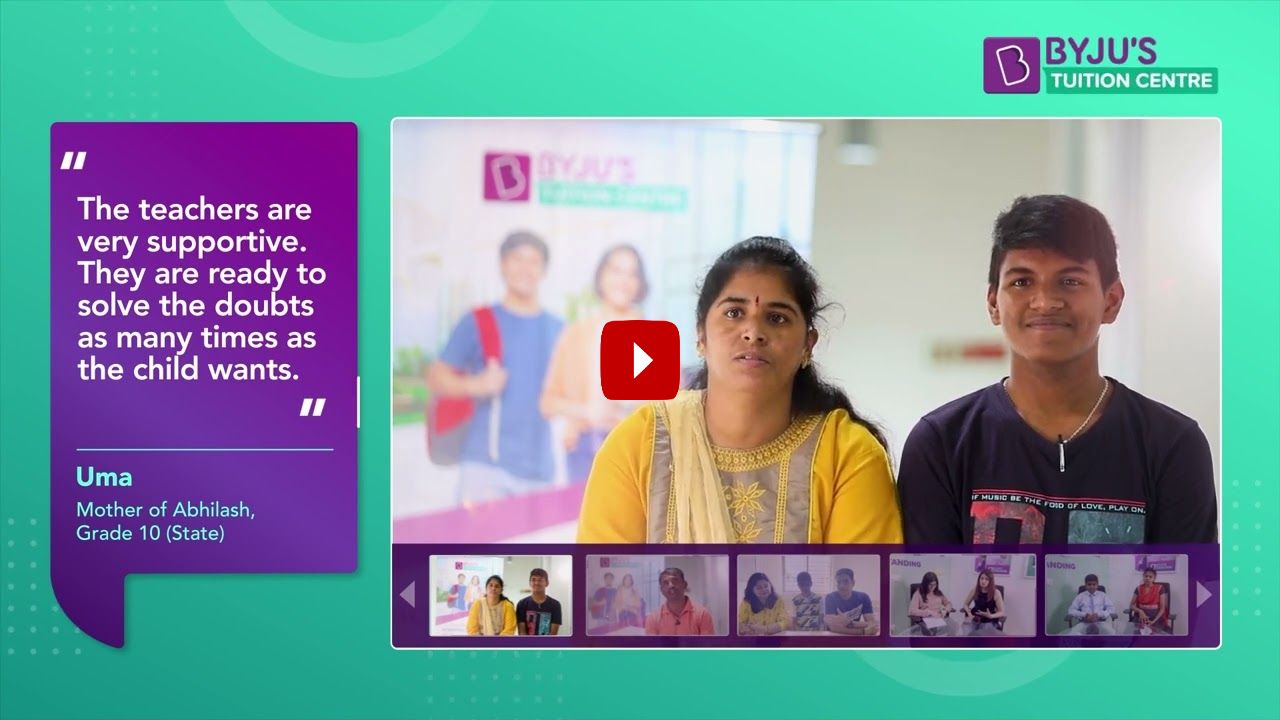 Worried about your child's academic performance? Are Maths and Science proving to be stumbling blocks in your child's academic performance? There is a solution to this problem at BYJU'S Tuition Centres set up across the city of Mandya. At BTCs, we provide tuition classes for Grades 4-10 in Maths and Science. To ensure your child's brilliant academic performance, we are working with a team of expert and experienced teachers. They follow a learner-centric approach towards teaching. Our state of the art tech-enabled classrooms and advanced teaching aids make it easy for the student to follow the concepts taught. The boards that we cover are CBSE and the state board of Karnataka. Understanding, application and critical thinking in these subjects are very important for mastery over these subjects. Our teachers at BTCs leave no stone unturned to achieve this goal.
Benefits of BYJU'S Tuition Centre (BTC) - Mandya
We understand the various kinds of intelligences that play a role in the learning process. For the benefit of students, we design courses and lessons making sure they accommodate all kinds of learning styles and paces.
Keeping in view the situations created by recurrent waves of the pandemic, we provide flexible schedules at BTCs that have both online and offline classes. This provides a kind of relaxation to the student's schedule.
We believe that any doubt or query, no matter how small or big, is necessary for the achievement of wholesome education - especially when it comes to Maths and Science. Our teachers at BTCs make sure to clear every small problem or query with ample clarification and use of multiple examples.
We want students to progress at a linear pace without disruptions. Teachers at BTC maintain a cordial relationship with the students to encourage students to speak out their minds so that the students can resolve those problems in time.
At BYJU'S, we have a lot of interactive activities that help in boosting the students' confidence and promoting the application of concepts they have learned.
BTCs maintain a proper record of how the student is performing in tests, assignments and activities, and make sure to keep the parents informed about the latest developments regularly.
BYJU'S Tuition Centre is a place where you can find all the answers to problems faced by your child in academics.