Parents know best | BYJU'S Tuition Centre Experience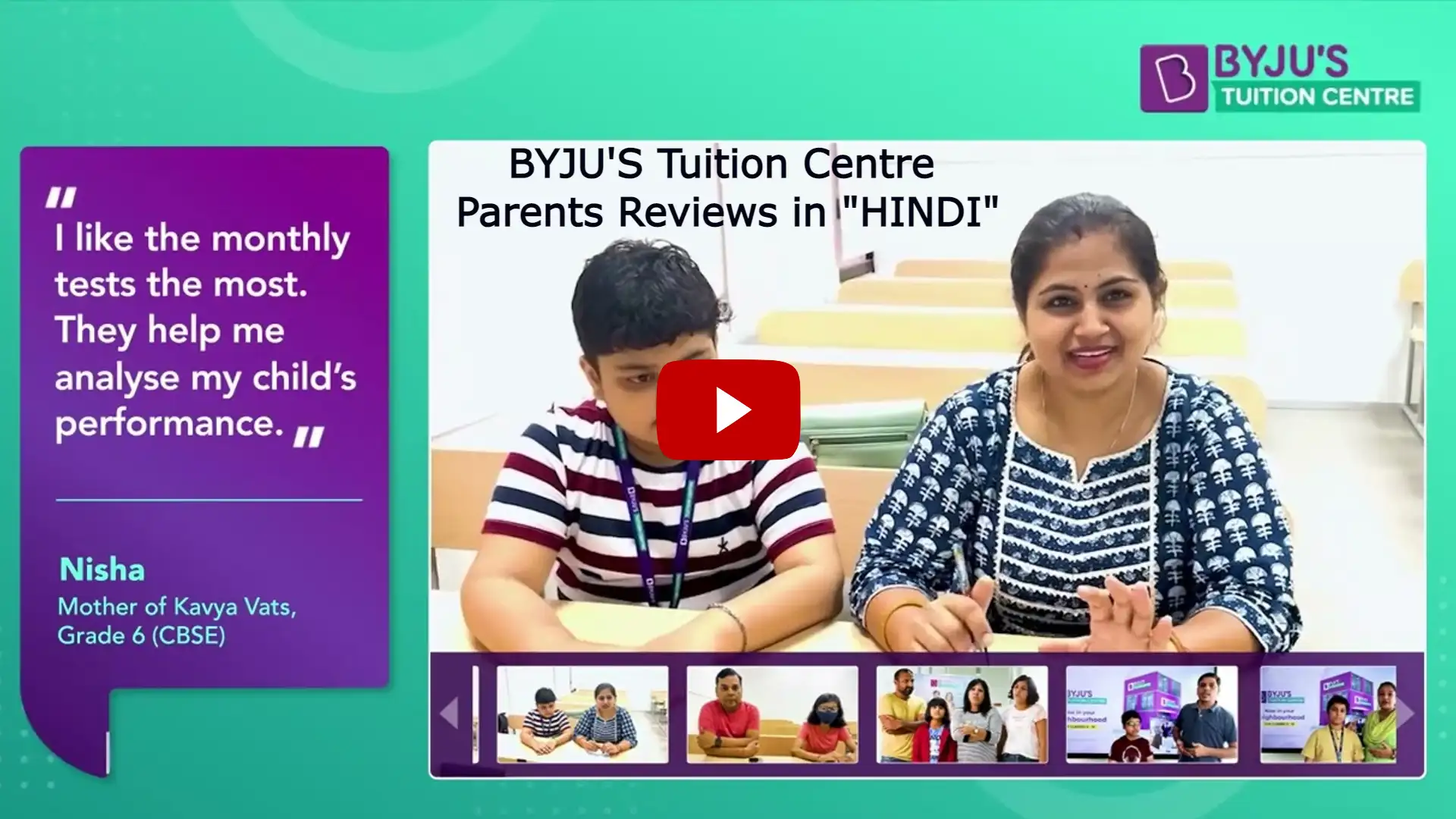 It is every student's right to dream of a bright and better future. However, this becomes a problem when resources are limited, there is a lack of a proper guide, or the place of learning is too far away. We have targeted this problem and are dedicated to solving it through our network of BYJU'S Tuition Centres across Bilaspur. Our classrooms are equipped with advanced tech-enabled teaching aids that make learning concepts easy and smooth. By learning through more visual explanations and practical examples, students gain confidence in themselves in no time. Students of Grades 4-10 can attend classes for Maths and Science at BTCs in Bilaspur. We are currently providing classes for students under the CBSE syllabus.
Benefits of BYJU'S Tuition Centre (BTC) - Bilaspur
We cater to every need of the students, and that includes adjusting classes to their learning capabilities and needs. We take into account the multiple intelligences used by students to understand concepts. Our lessons are designed to address all learning styles and paces
We understand that finances are necessary for the smooth continuation of education. BTCs offer affordable classes for Maths and Science so that students are not discouraged from continuing their studies at our centres.
Teachers at BTC maintain a warm and friendly relationship with the students. We want students to be free and bold when it comes to clearing doubts and voicing their concerns.
We strongly believe that doubts and queries are a very important part of learning processes. We encourage students to ask any kind of question they have during classes so that they have a complete understanding of concepts.
We maintain an ample number of teachers at the BTCs so that students are paid full attention whenever needed.
Lots of interactive activities are planned at BTCs for generating confidence in students. We want students to be able to present their thoughts, ideas and findings without any hesitation and insecurity.
Our schedules at BTCs are very flexible to make students feel more relaxed and at home. We offer hybrid classes with both online and offline modes of learning.
BYJU'S Tuition Centres are fully equipped to tackle any academic problem your child is facing. Find your nearest BTC on our official website.