Parents know best | BYJU'S Tuition Centre Experience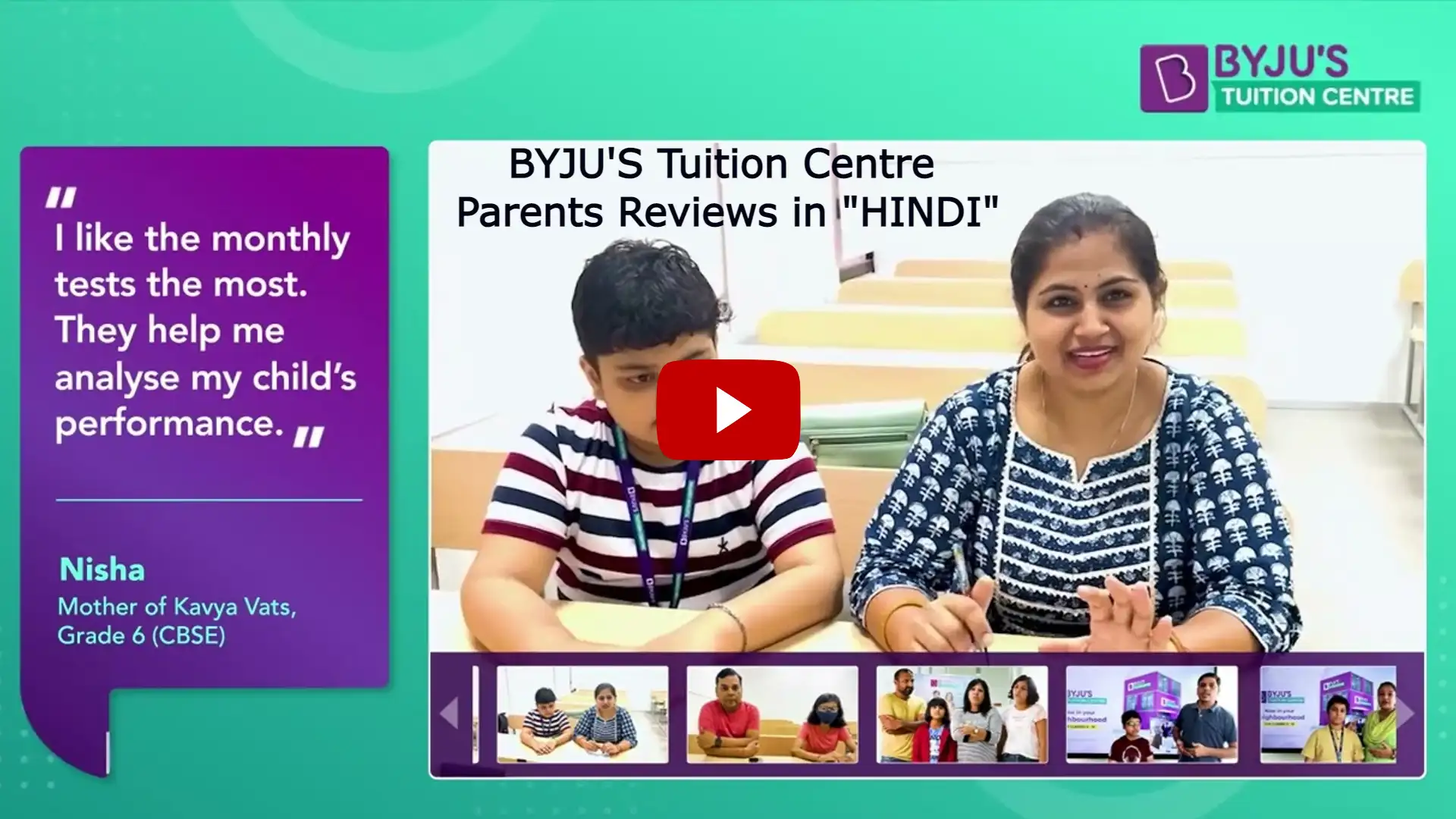 It is challenging for students to plan or decide how to achieve success. So, to make things easier for them, BYJU'S has opened BYJU'S Tuition Centres for classes 4-10. We provide tuition classes for Maths and Science only for the CBSE Board students. Students should join our tuition centres because they get adequate attention at school. At BTC, we appoint professionally qualified teachers who have good teaching experience. Teachers have to explain the concepts to a large classroom at school, often failing to impart each skill set to all the students. Here comes the importance of BTC because we teach students according to their skill levels and knowledge. BTC always pushes students to work hard and achieve success in their life.
Benefits of BYJU'S Tuition Centre (BTC) - Karnal
BYJU'S Tuition Centres offer affordable teaching and learning. It improves students' overall performance.
BTC helps students rectify their weak points in Maths and Science. Teachers of our centre give a great deal of attention to each of them and assist them in concentrating on the subjects they struggle with.
Students of BTC get proper guidance to improve their overall grades because, at school, they don't get such kind of guidance due to lack of time.
BTC provides detailed feedback, which helps them to improve their mistakes.
Students in our BTC feel motivated, giving them the confidence to do better next time.
BYJU'S Learning Centre assists students in learning the concept of Maths and Science before it is taught at school.
So, enrol your child at the nearest BYJU'S Learning Centre so that they can study more effectively and speedily.