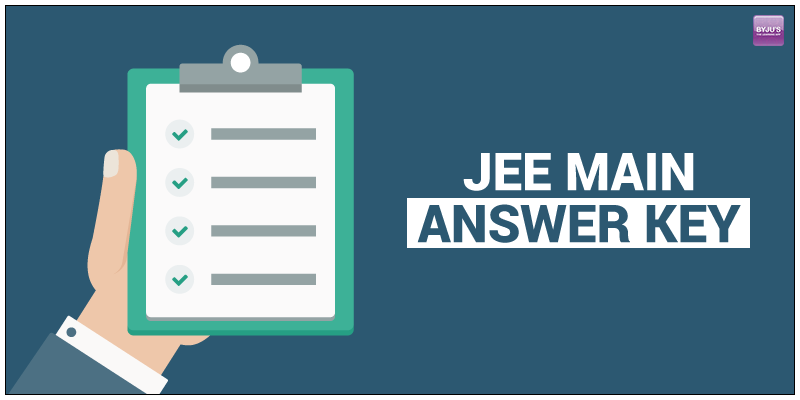 JEE Main Answer Key – After the successful completion of the exams, the exam authority (NTA) will release the official JEE Main 2021 answer keys on their official website. The answer keys will be available for both Paper 1,  Paper 2 and Paper 3. Candidates can thus visit the website and check the answer key along with the question paper. 
Note: We are also providing the downloadable PDFs of the official JEE Main 2021 Answer Key released by NTA on our website. The JEE Main 2021 answer key for the February session can be downloaded from the table given below.
JEE Main 2021 Answer Key PDF February Session
March Session
How to Access JEE Main 2021 Answer Keys?
We are still awaiting the official notification and most likely this facility will be opened after the end of the February session wherein the provisional answer key will be released first and then the final answer key will be announced on the official website of NTA. Candidates will be able to download the question papers and the responses if they want to refer to them in the future.
Here are some of the steps that candidates can follow to download the JEE Main 2021 answer keys.
Visit the official website (https://jeemain.nta.nic.in).

Click on the View Question Paper link.

You will be redirected to a page where you will be given two options to log in either through

Application Number and Password

or through

Application Number and Date of Birth.
Enter your JEE Main Application Number and Password/Date of Birth and Hit the 'Sign-in' button.
Choose your examination mode, fill in the date and the slot.
After a successful entry on the details, the answer key of JEE Main will be displayed on the screen.
In addition to releasing the answer keys, NTA has also provided a tab with a link that candidates can visit if they want to challenge the answer key.
Also, Check-Out: 
Challenging JEE Main Answer Key
Candidates who are not satisfied with the answer key can fill an application form for the same.

In order to challenge the answer key, candidates have to make a payment of some amount (prescribed by NTA) per answer.

To fill the application form for challenging an answer, candidates have to log in on the site, enter their JEE Main application number, date of birth, and choose the security question.

Payment for challenging answer key can be done by Debit/Credit card or e- challan which is non-refundable.

It is also important for candidates to present the receipt of the processing fee.

The decision made by the JAB (Joint Admission Board) / NTA will be considered as the final decision and no further communication will be entertained.

If the challenge is found correct, then the processing fee will be refunded.