Parents know best | BYJU'S Tuition Centre Experience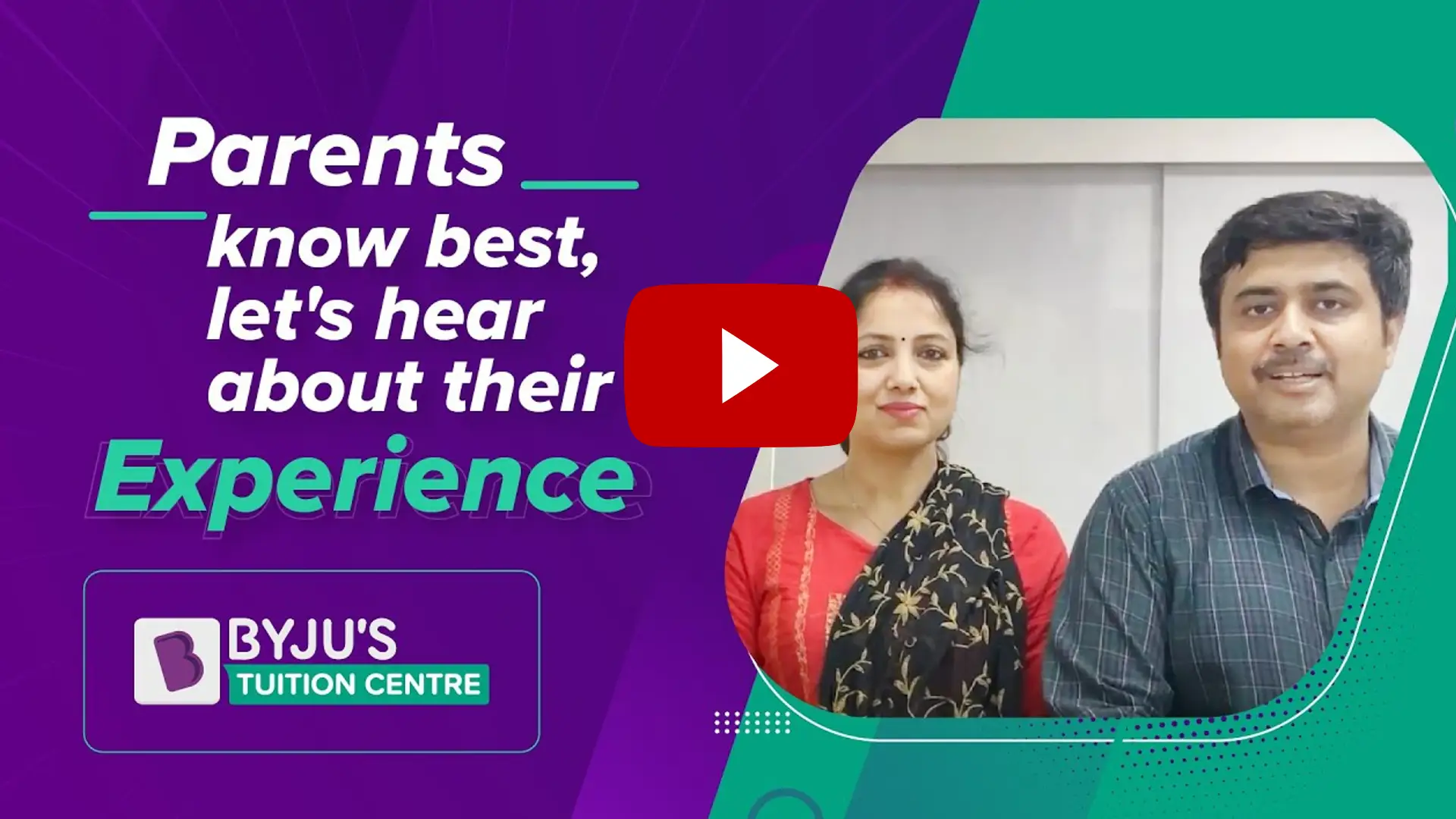 Personalisation has become the need of the hour, be it a product or any other experience. Then why compromise when it comes to your child's education? BYJU'S Tuition Centre, Visakhapatnam, provides an unmatched learning experience. Let your child experience personalised tuition in your neighbourhood with new-age learning techniques. We provide tech-enabled classrooms, quizzes, animated videos and much more to make the students glued to the topic. To make the experience even more impactful, the price of tuition is kept affordable to avoid making it a barrier for students. BYJU'S Tuition Centre, Visakhapatnam provides tuition for the students of Classes 4-10 for Maths and Science as per the CBSE syllabus. We encourage the students to interact actively with their peers in the class.
Benefits of Learning at BYJU'S Tuition Centre
With the help of technology and our experienced teachers, we make learning a fun experience at BYJU'S. Below are the benefits of Maths and Science tuition at BYJU'S Tuition Centre, Visakhapatnam, Andhra Pradesh:
Benefit of learning with India's largest ed-tech company
Unconventional teaching methodologies and animations to generate interest for studies
Best teachers in India to teach with their best subjective knowledge
Personalised teaching experience with kinesthetic, visual and auditory style of learning
Exam-readiness with regular homework and tests including subjective questions
Customised lessons for Maths and Science at the centres
24/7 access to a huge library of innovative animation and worksheets on the app
Two-teacher advantage at the centre
Face-to-face interaction and encouragement in using open and paper for impactful study environment
Performance tracking to figure out strength and weakness followed by working on progress
Ease of learning with a combination of online and offline classes
Detailed discussions and feedback sessions with parents
Invest in your child's future and get upgraded tuition near you. Get a call back from our counsellors at BYJU'S Tuition Centre, Visakhapatnam, to make the right decision for your child.