Parents know best | BYJU'S Tuition Centre Experience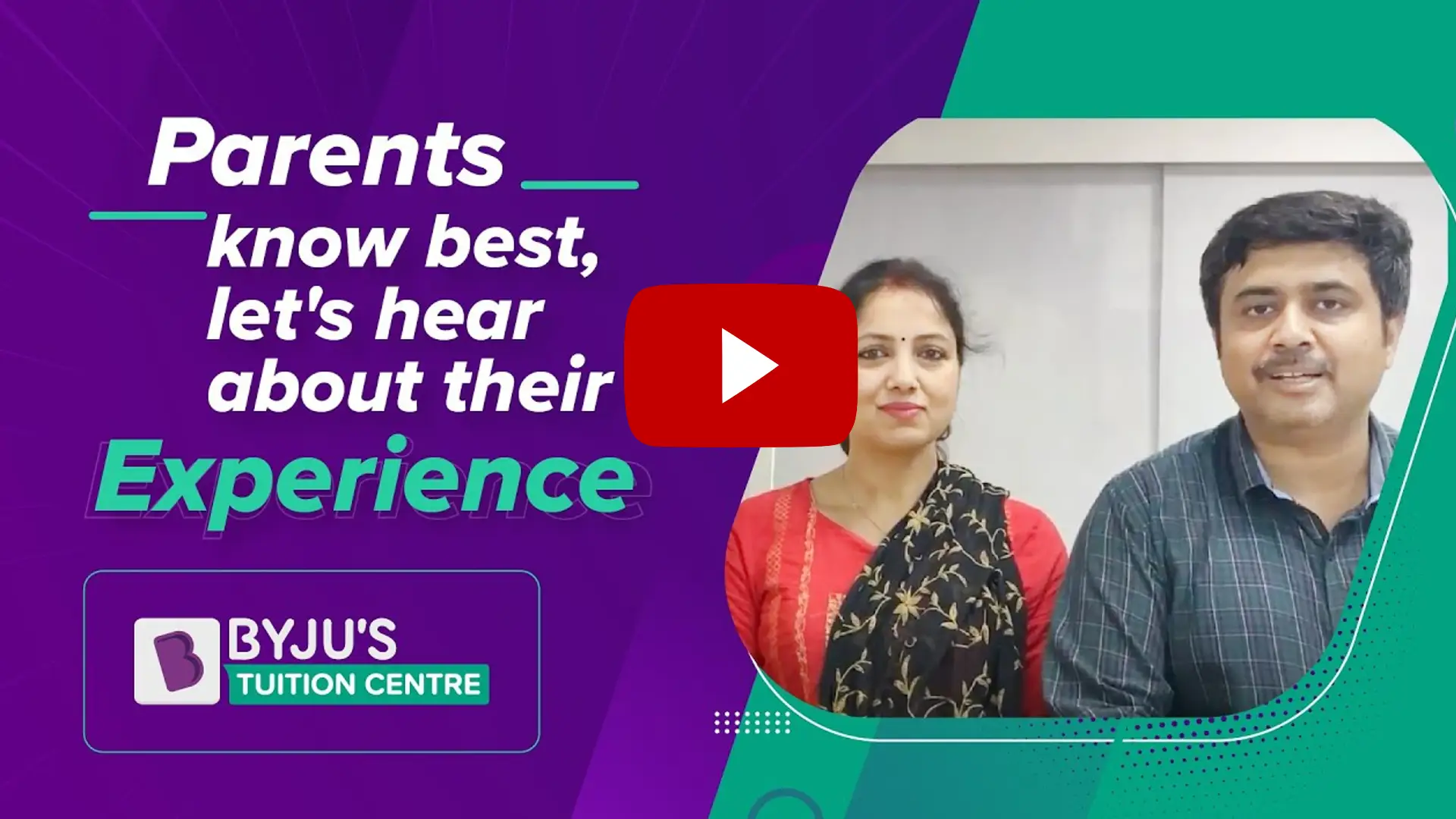 Students should enrol themselves in the nearest BYJU'S Tuition Centre in Vijayawada for their academic success. Our tuition classes in Vijayawada provide coaching in Maths and Science for classes 4-10 for the CBSE Board students. We appoint highly qualified teachers who understand the students' problems and solve their doubts instantly. BYJU'S Tuition Centre offers tech-enabled classrooms to the students and explains complex Maths and Science concepts in a simple language. They make sure that students grasp the concepts in order to get a strong foundation for higher classes. After completing a particular topic, teachers conduct tests to analyse their progress. According to the result, teachers provide feedback and work for their improvement in weaker areas.
Benefits of BYJU'S Tuition Centre (BTC) - Vijayawada
BYJU'S Tuition Centres help students work on their strengths and weaknesses in Maths and Science.
BTC works for the overall development of students so that they can confidently write the exam.
Our centre provides after-school learning so that students can understand the concepts easily.
Teachers at our BYJU'S Tuition Centre make sure that they give all students equal attention. If needed, they provide extra care to those students who lag in their studies.
BTC clears the doubts of the students quickly and makes the learning process enjoyable.
Both teachers and students work together to help students do better in their exams.
BYJU'S Tuition Centre enhances the learning and thinking skills of the students.
Students learn from world-class teachers and experts in Maths and Science in our BTC.
So, without any second thought, take admission to our nearest BYJU'S Tuition Centre to get guidance from world-class subject experts.