Parents know best | BYJU'S Tuition Centre Experience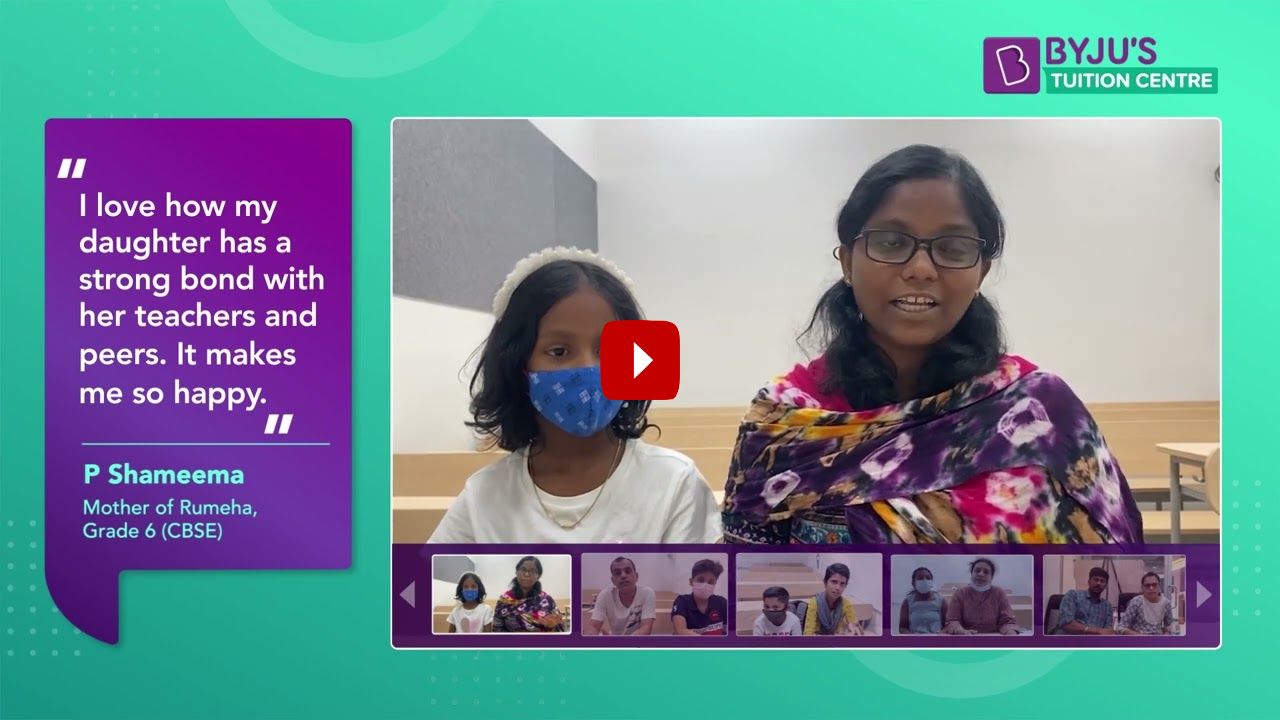 Are you losing your confidence due to low scores in academics? Many students who faced this kind of problem have joined BYJU'S Tuition Centres. They are now excelling at academics and have developed a new love for learning! We teach Maths and Science at BTCs across Salem for Grades 4-10. The boards that we cover are CBSE and the state board of Tamil Nadu. Our instructors at BTCs are well-trained and have expertise in their respective fields of studies. We provide state of the art classrooms at BTCs. The teaching aids are mostly visual in nature to give a more practical and clearer knowledge of the concepts taught to students. Students enjoy classes as they learn, and concepts are easier to comprehend than ever. You can find your nearest BTC on our official website.
Benefits of BYJU'S Tuition Centre (BTC) - Salem
We plan to make our classrooms inclusive in nature to accommodate all kinds of learning styles of learners. We understand that every child uses his/her own kind of intelligence to analyse things and we try to match that requirement and pace.
We want to encourage students to be as enthusiastic as possible towards learning Maths and Science. To encourage this trait in students, we offer our classes at affordable prices.
We offer a very flexible schedule at BTCs that combines both online and offline classes. Students can be more relaxed in this way.
Teachers here at BTCs maintain a very cordial relationship with students to encourage more inputs, doubts and queries from them from time to time without any kind of hesitation.
We do not want students to suffer because of any pending query or thoughts in their minds. Our teachers clear doubts instantly and ensure a linear continuum of learning.
To develop students' confidence in what they learn at BTCs, we plan a lot of group discussions and other kinds of interactive activities. We want students to express their ideas and observations without any reluctance.
We maintain an ample number of teachers at the centres so that there is no dearth of resources when it comes to doubt resolution. We have separate teachers for explaining concepts and clarifying doubts.
BTCs maintain a proper record of how the student is performing in tests, assignments and activities; and make sure to keep the parents informed about the latest developments regularly.
We, at BYJU'S Tuition Centres, hope to create a new world of hope and opportunities for every child.