Parents know best | BYJU'S Tuition Centre Experience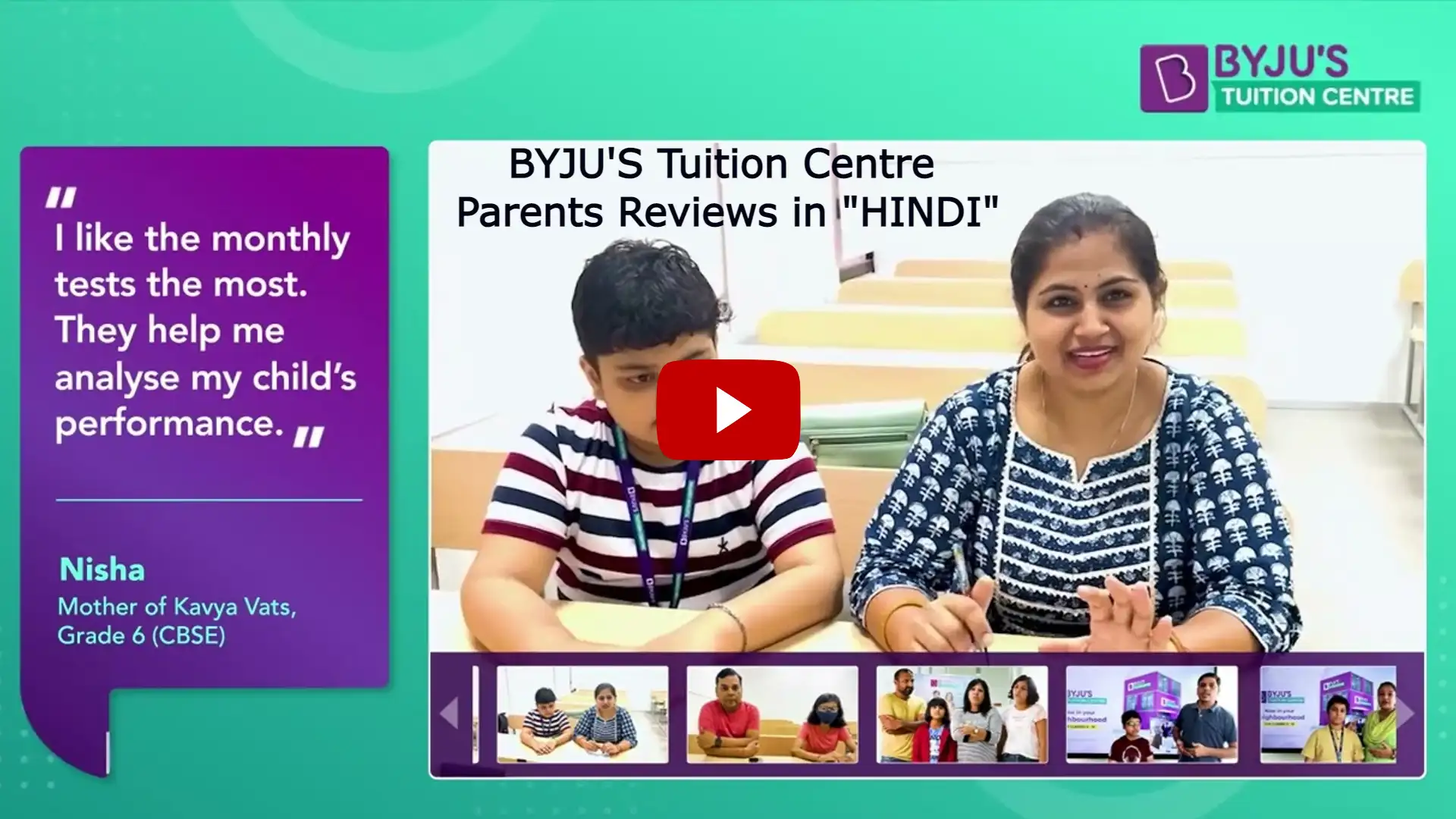 Face-to-face interaction with the teacher helps students to grasp the concepts easily. But at school, the class strength is high and the attention from the teacher gets divided. This is why students need after-school help in order to excel in their studies with good grades and overall performance. BYJU'S Tuition Centre, Jagadhri, Haryana helps the student to build conceptual understanding. We help students in exam-preparation with regular pen and paper usage at the centres. Also, we conduct monthly physical tests so that students can stay ahead of the syllabus. To perform well in exams, students need a systematic study routine which involves revision, homework and assessments and is taken care of at BYJU'S Tuition Centre, Jagadhri. The teachers are carefully hand-picked based on their experience and subjective knowledge to provide the best guidance to the students. We are providing Maths and Science tuition to Class 4-10 CBSE syllabus students.
Benefits of Learning at BYJU'S Tuition Centre, Jagadhri, Haryana
We encourage pen and paper usage as it is vital for a well-maintained study routine and better exam preparedness. Below are the features and benefits of taking Maths and Science tuition at BYJU'S Tuition Centre, Jagadhri, Haryana:
Benefit of learning with India's largest ed-tech company
Tech-enabled classrooms and free workshop in Jagadhri
Upgraded learning experience with exposure to innovative and informative content
Learning material, worksheets and practice papers are available at your fingertips on the BYJU'S app
Advantage of two teachers for teaching instead of one
Activity-based learning at the centre in Jagadhri
Interactive classes with brainstorming sessions and group discussions for active participation
Customised classes to cater to individual learning requirements
Face-to-face interaction at the centres for effective learning and doubt-resolution
Systematic and structured monitoring with attention to the finest details, and regular homework and revisions
Performance reports are provided to the parents to help them understand their child's progress
Detailed discussion and feedback sessions to help students excel in their exams
Get a call back from our counsellors at BYJU'S Tuition Centre, Jagadhri to make the right decision for your child.