Parents know best | BYJU'S Tuition Centre Experience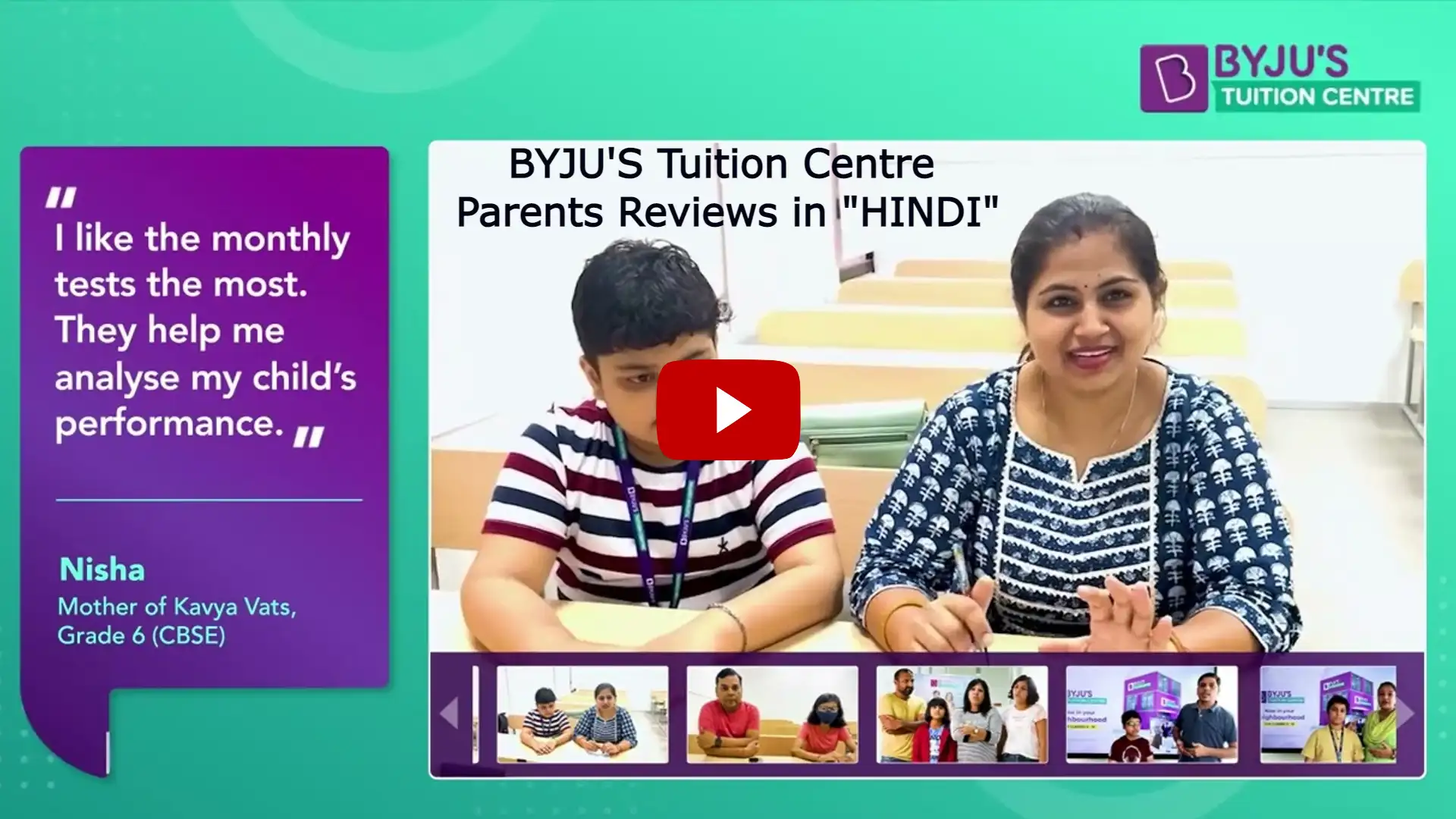 BYJU'S Tuition Centre, Bokaro, is the most trusted name when it comes to finding the best tuition in Jharkhand. The teachers are experienced enough and share a great bond with students so that students can share every difficulty with them. We are on a mission to provide the best tuition experience with the largest ed-tech company available near you. We at BYJU'S Tuition Centre understand that even if a tuition centre has the best teachers and facilities, but does not match the needs of the students, then it's pointless. BYJU'S provides personalised tuition with facilities for new-age learning while maintaining a healthy competitive environment among peers. Students of Classes 4-10 can enrol for Maths and Science tuition for CBSE syllabus at BYJU'S Tuition Centre, Bokaro.
Benefits of Learning with BYJU'S Tuition Centre
The students will have a good study routine once they start taking tuition at BYJU'S Tuition Centre, Bokaro, Jharkhand. With regular performance tracking, students are encouraged to perform better. We instil a result-oriented mindset with proven BYJU'S methodology and help the child to overcome their weaknesses. Bokaro has many tuition centres but the below mentioned features and benefits makes BYJU'S the best tuition centre near you:
We match all three styles of learning, i.e., kinesthetic, visual and auditory to match every child's learning requirements
Benefit of learning with India's largest ed-tech company
Use of pen and paper at the centres to make the students exam-ready
24/7 access to a huge library of innovative animation and worksheets on the app
Real-time doubt solving with the help of the two-teacher model for teaching
Free workshops
Tech-enabled classroom equipped for new-age learning in Bokaro
Regular homework and physical tests at BYJU'S Tuition Centres, Bokaro, Jharkhand
Hybrid learning at BYJU'S Tuition Centres with online and offline classes
We track performances with revisions, unlimited practice and subjective homework
Detailed discussions and feedback sessions with parents time-to-time
Improved confidence and social skills with group discussions, team activities, etc. in the centre
Get a call back from our counsellors at BYJU'S Tuition Centre, Bokaro, to make the right decision for your child.