Parents know best | BYJU'S Tuition Centre Experience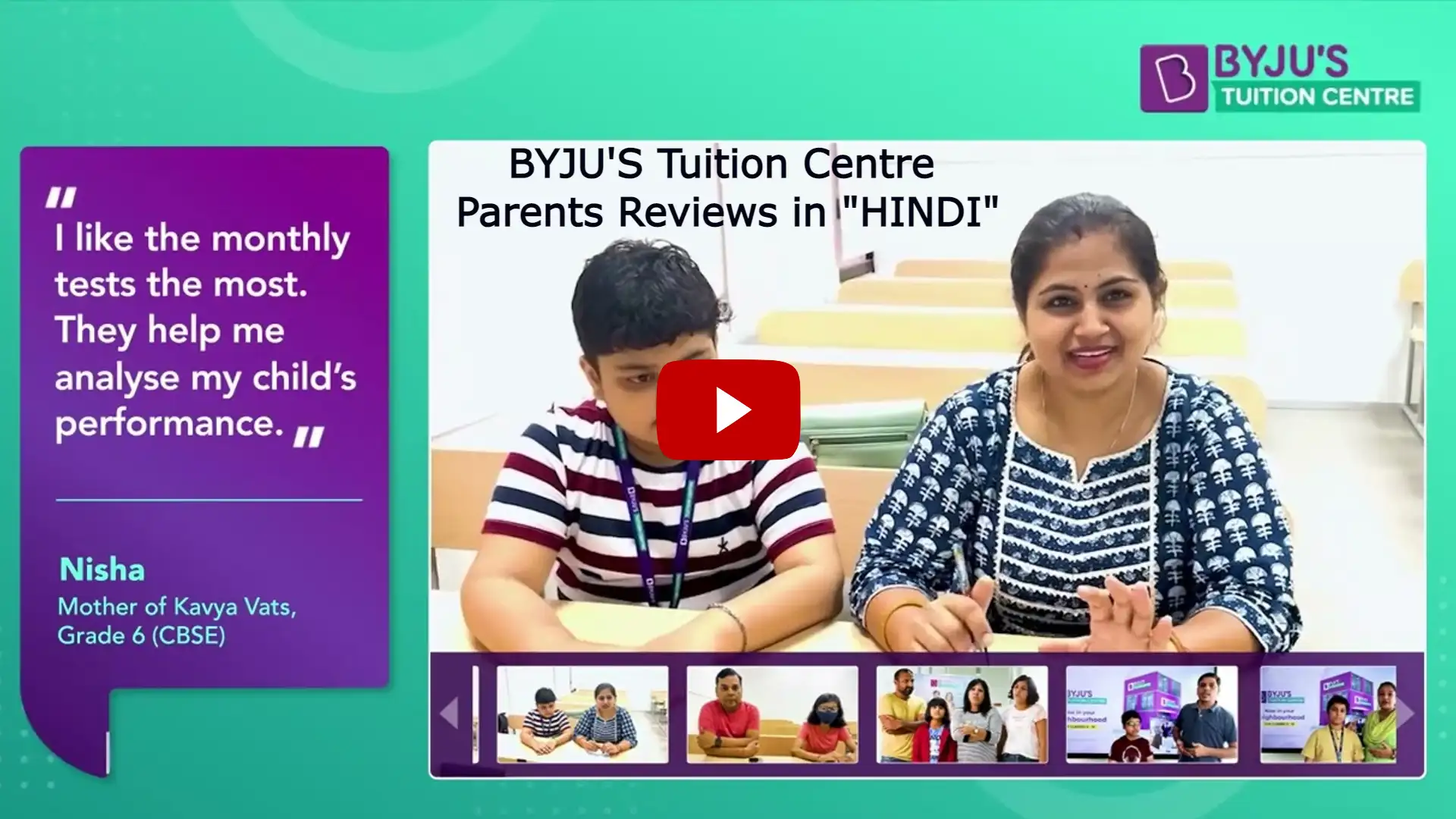 Students love brainstorming sessions as they get to share their ideas. We at BYJU'S Tuition Centre, Rudrapur, Uttarakhand, are redefining tuition experience and taking it to new heights. With physical classrooms at tuition centres, students are getting the perfect environment for their academic learning. While the unique teaching methodologies take care of developing soft-skills such as cognitive skills, problem-solving, reasoning and critical thinking. Now, students can get a new-age learning experience in Rudrapur as India's most-loved ed-tech brand BYJU'S is in your city. Take advantage of learning Maths and Science with our experienced teachers and our proven, result-oriented methodology. BYJU'S Tuition Centre, Rudrapur, Uttarakhand provides personalised tuition for the students of Classes 4-10 for Maths and Science subjects as per the CBSE syllabus. With a unique hybrid setup, students can learn with ease through a combination of online and offline classes.
Benefits of Learning with BYJU'S Tuition Centre
Get ready for a personalised learning journey with BYJU'S; we map individual knowledge graphs of students so that no one is left behind. Below are the benefits of taking Maths and Science tuition at BYJU'S Tuition Centre, Rudrapur, Uttarakhand:
Benefit of learning with India's largest ed-tech company
Unlimited practice and revision sessions on the app
Interesting and high-quality animated videos for fun learning which are available 24/7 on the app
Personal attention and prompt doubt-resolution with two-teacher model of teaching
We highly promote activity-based learning at BYJU'S Tuition Centre, Rudrapur
Customised classes, homeworks and worksheets for Maths and Science
Face-to-face in-person interaction with teachers to make learning impactful
Exam preparations with regular revisions, assessments and tests
Performance tracking followed by detailed reports to the parents
Free workshops and tech enabled classrooms in Rudrapur
Detailed discussion and feedback sessions at the centres or over call
Improved confidence and social skills with the help of group discussions, debates, etc.
Get a call back from our counsellors at BYJU'S Tuition Centre, Rudrapur, to make the right decision for your child.