Parents know best | BYJU'S Tuition Centre Experience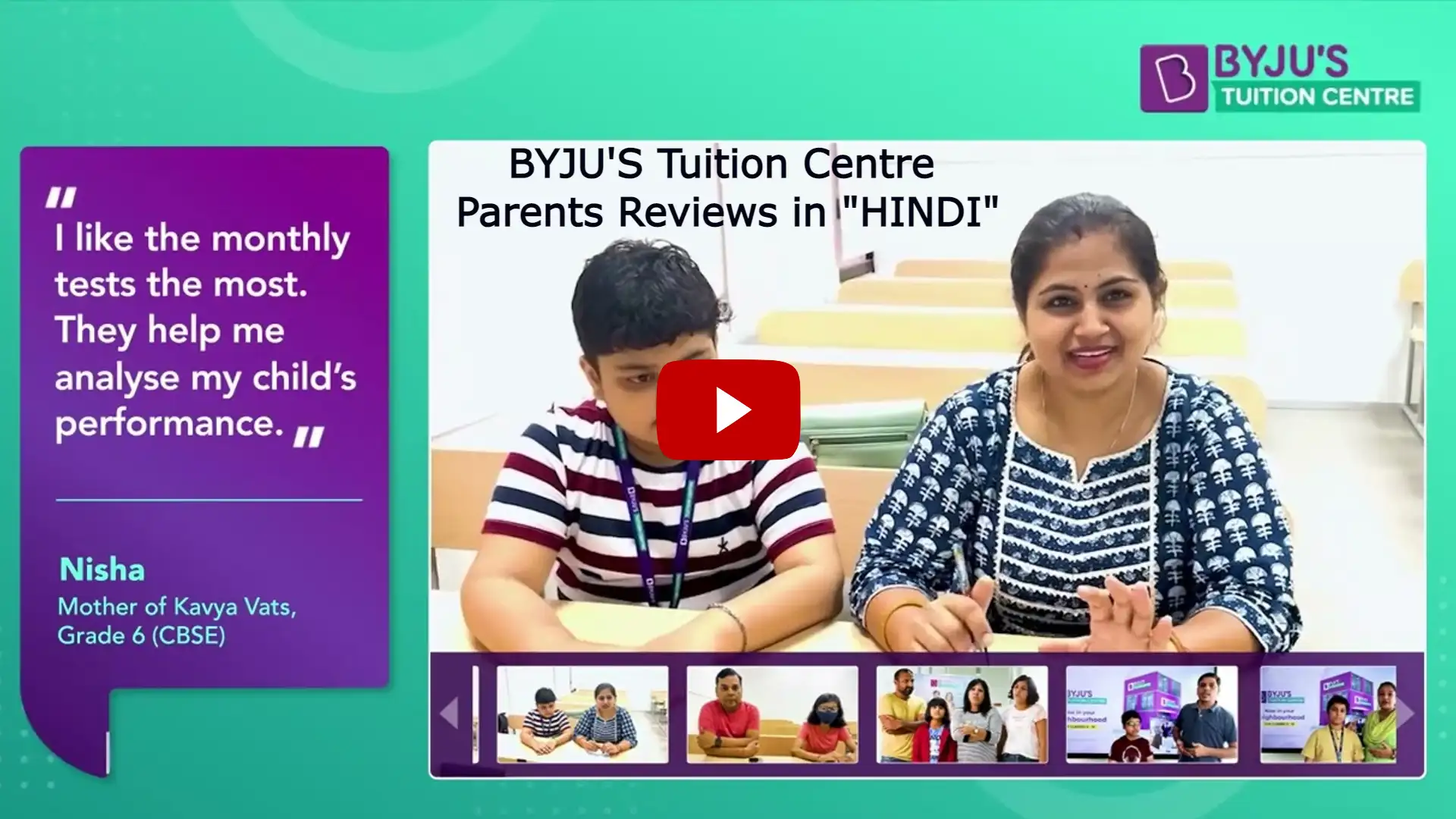 Learning becomes easy if the experience is practical and appeals to the senses of the learner. Maths and Science are best understood when these are taught with ample experiments and application-based activities. This makes learning fun and easy for students. This results in long-term retention of the concepts learned and helps students overcome difficulties in building successful careers. BYJU'S Tuition Centres across Haridwar make this culture of learning a reality with the use of well-trained teachers and state of the art teaching facilities installed inside the classrooms. We, at BTCs, are offering physical tuition for Classes 4-10 in Maths and Science. Students from CBSE are welcome here. Our goal is to reach out to maximum students and help them realise their potential. We want students to realise their dreams without any obstacles in their way.
Benefits of BYJU'S Tuition Centre (BTC) - Haridwar
Benefits of joining BTC classes at Haridwar are:
We acknowledge the fact that learners have different learning styles and that certain kinds of intelligences are more prominent than the others while learning. We design inclusive courses and lessons that introduce these elements to the learning process.
Classes at BTCs are offered at affordable prices to motivate continuous learning and discourage any kind of obstacles in the students' learning processes.
Teachers at BTCs maintain a cordial relationship with the students so that they do not hesitate to come up with his or her problems and queries.
We, at BYJU'S, believe in confronting problems and providing instant solutions. We believe doubts and queries should be dealt with right away without letting them affect the learning process.
There are a lot of interactive activities planned at BYJU'S to generate a genuine enthusiasm for peer learning. We want students to be confident in the delivery of knowledge they imbibe, as well as the execution of application-based problems.
BTCs follow a very flexible schedule for the convenience and comfort of the students with a unique combination of both online and offline classes.
Parents have crucial roles to play in the field of education, and at BTCs, we keep them informed and updated about changes in the student's performance.
BYJU'S Tuition Centre is a one-stop solution for all your academic needs. For your own convenience, you can look up the nearest BTC on our official website for BYJU'S Tuition Centre.