Parents know best | BYJU'S Tuition Centre Experience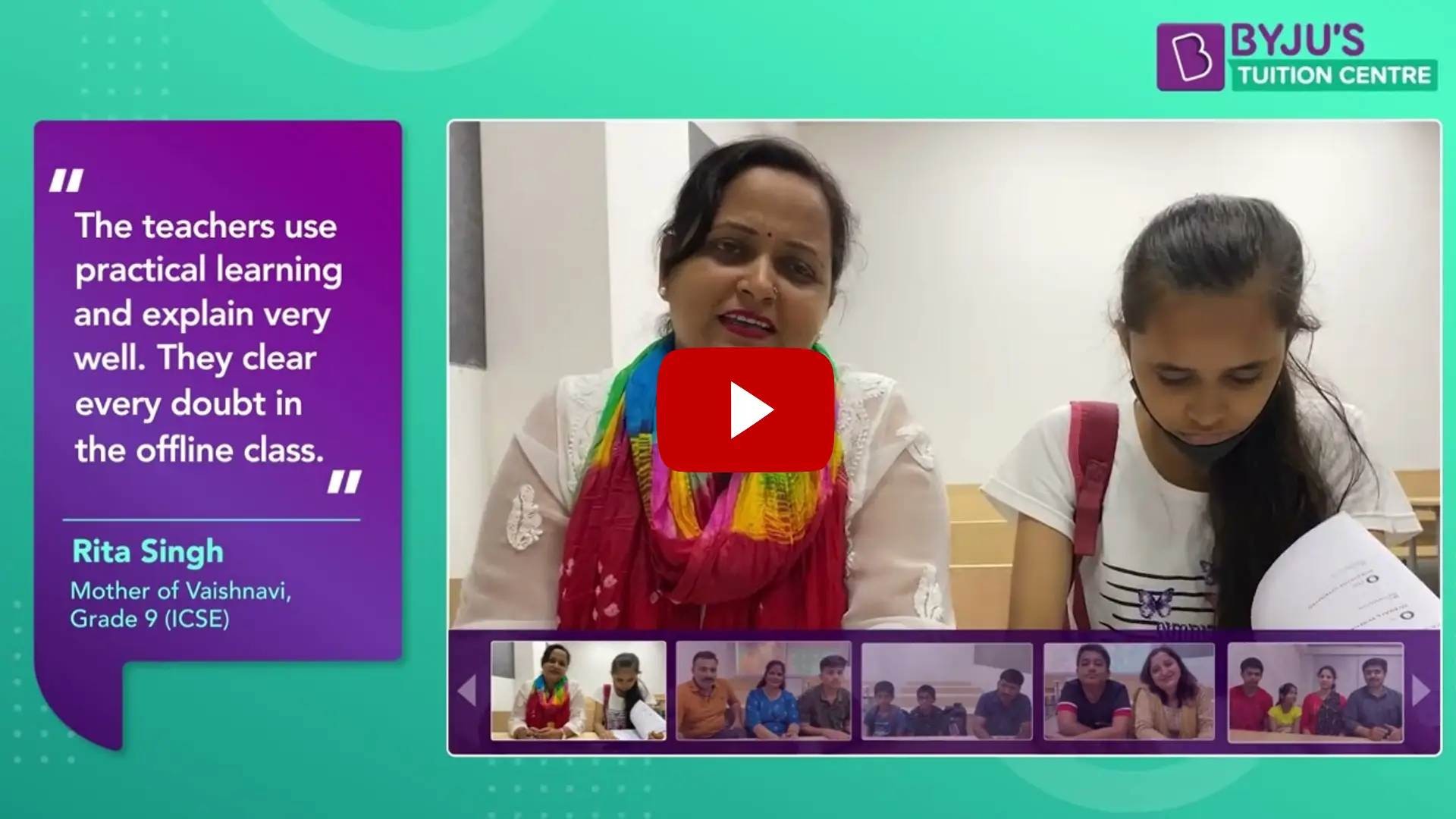 Students can develop their academic knowledge only if they are eager and enthusiastic about their studies. However, it becomes difficult if they are facing a lot of obstacles during their learning process. These problems arise mostly either when the subject-related concepts are difficult to understand or when they do not have a proper guide to make things easier for them. At BYJU'S Tuition Centres in Agra, we work relentlessly to produce resources and learning materials that ease the learning process for students. With a team of expert and experienced teachers, we teach Maths and Science to students belonging to Grades 4-10 from CBSE and ICSE boards. Our primary goal is the education of children for a better and brighter tomorrow. To save their time and effort in studies, we have established a large network of BTCs across Agra for ease and convenience.
Benefits of BYJU'S Tuition Centre (BTC) - Agra
We understand that learners have different learning styles and certain kinds of intelligences that are more prominent than the other kinds. We design our courses and lessons to incorporate this ideology for convenience in learning.
Classes at BTCs are offered at affordable prices to motivate continuous learning and remove any kind of hindrances in the learning processes.
Teachers at BTCs maintain a cordial relationship with the students so that they do not hesitate to come up with their problems and queries.
Maths and Science need a gradual strategic input of concepts while teaching; and doubts need to be resolved as soon as they are spotted. Our teachers at BYJU'S are specific about these issues and do not believe in ignoring any kind of obstacles - big or small.
There are a lot of interactive activities planned at BYJU'S for generating enthusiasm in peer learning that leads to confident delivery of concepts and smooth execution of application-based problems by students.
BTCs follow a very flexible schedule for better convenience and comfort of the students with a unique combination of both online and offline classes.
Parents have crucial roles to play in the field of education and we keep them informed and updated about changes in the student's performance.
BYJU'S Tuition Centre is a one-stop solution for all your academic needs. Enrol now to get a headstart on a bright and excellent future for your child.