Parents know best | BYJU'S Tuition Centre Experience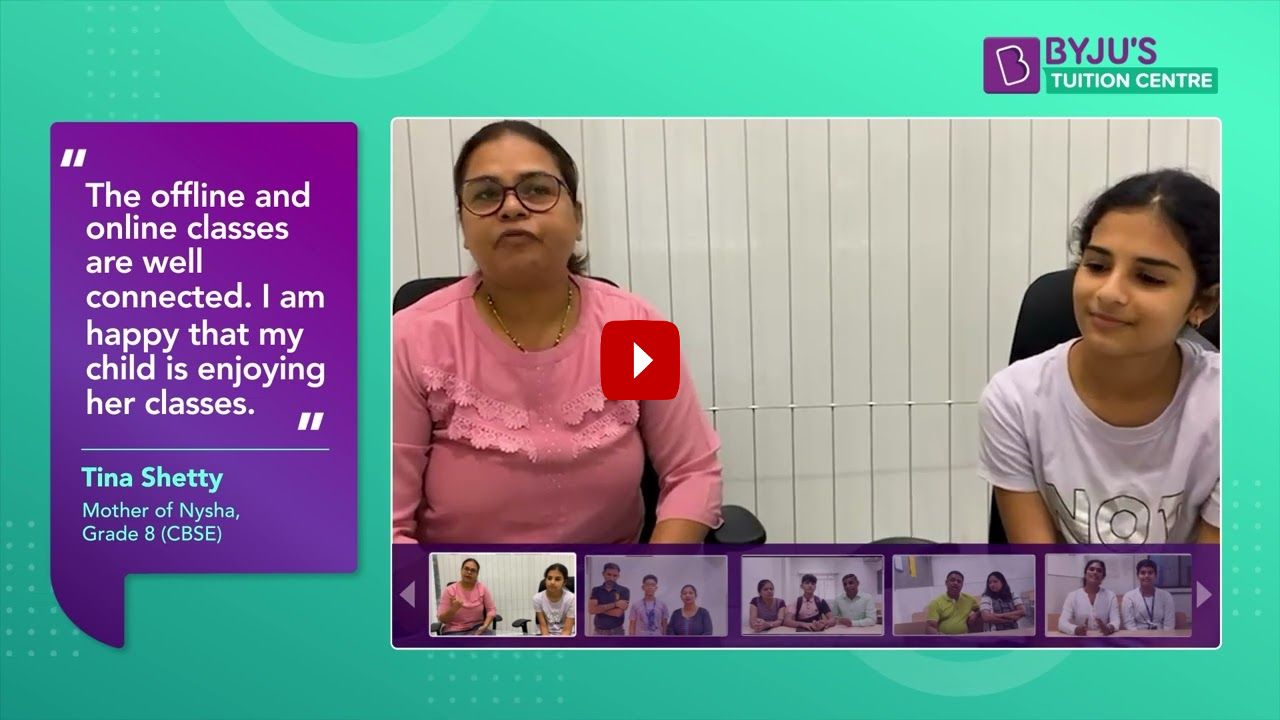 Is your child struggling in academics because he/she has poor understanding of subject concepts? No need to worry now - because BYJU'S Tuition Centres in Nanded bring to you easy learning in both Maths and Science. A thorough comprehension of concepts is very important to excel in the above two subjects, but generally what makes it complicated is that the students involved are just children. They need a lot of scaffolding and care during teaching. With a pool of experienced teachers and state of the art classrooms, BTCs have unlocked the key to fun and easy learning. Lessons in Maths and Science are decoded and taught in the most experiential and visual manner possible. We offer classes in Grades 4-10 for students from CBSE and the state board of Maharashtra. You can find your nearest BTC in Nanded by looking it up on our official website.
Benefits of BYJU'S Tuition Centre (BTC) - Nanded
The motive behind designing student-oriented lessons is that students have various learning styles (visual, auditory, kinetic, etc.) at varying rates of learning. We take all of these into account while designing our lessons.
We strongly believe that every child should get a quality education. Finance should not be a problem for any child. We offer our classes at affordable prices to maintain continuity in learning.
Students can learn best when their curiosity and enthusiasm is reciprocated by teachers. Our teachers at BTCs maintain a very warm and friendly relationship with students so that no one shies away from asking questions.
For flawless learning, concepts should be crystal clear; and that too, before students move on to higher topics. Our teachers at BTCs make sure to resolve doubts on the spot at the centre.
Interactive activities are a part of the learning culture at BTCs. Our vision is to let students gain knowledge through peer-learning. Group discussions and presentations help them become more bold and confident of this knowledge.
Parents play an important role in students' academic lives. We make sure to keep them informed about their performance and progress at the centres.
To promote a more relaxed learning environment, we provide hybrid classes where students can opt for both online and offline classes.
BYJU'S Tuition Centres are the places where students can rejuvenate their faith in learning.