Parents know best | BYJU'S Tuition Centre Experience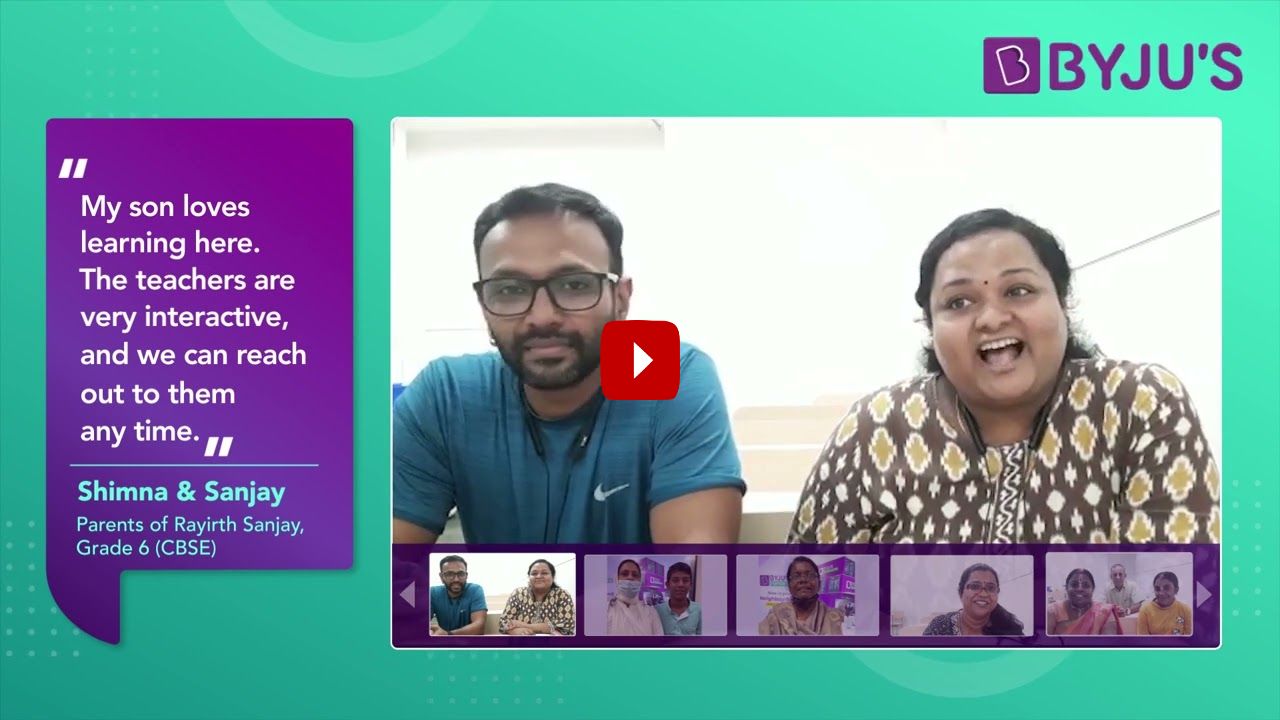 Is your child having trouble dealing with Maths and Science? We have the perfect solution at BYJU'S Tuition Centres in Cochin. Our learner-centric methodology helps students feel confident and bold about the knowledge they gain at our BTCs. We make it easy for them to gather application-based knowledge that in turn equips them with skills to handle their future assessments and examinations confidently. Our expert teachers are well-researched and use proven methodology to keep your child up-to-date in academics. Frequent quality assessments are conducted to monitor progress. We teach Maths and Science for Grades 4-10. CBSE students as well as students under the State Board of Kerala are welcome here.
Benefits of BYJU'S Tuition Centre (BTC) - Cochin, Kerala
We offer learning in a hybrid mode - both online and offline classes are available.
Easily accessible - students in a radius of 5 km around BTCs can easily access classes.
Inclusive education for covering all kinds of learner needs.
Classes are offered at affordable prices.
Cordial relationships are maintained between students and teachers for curbing problems like hesitation faced by students.
A library of extra resources is available for practice by students.
Concepts are explained through visual aids to maximise long-term retention.
Regular assessments are conducted to keep track of performance.
Lots of interactive activities are planned to boost confidence in students.
Besides the above, we also take care of each student individually. We try to recognize weak areas in their understanding and provide remedial solutions to help them identify and overcome their weaknesses.
We maintain at least two teachers in a class - one for explaining concepts and the other for clarifying doubts so that no student lags behind during classes. Our sole motive is to promote education that is not stressful or confusing.
BYJU'S Tuition Classes in Cochin are on the way to make learning more fun and anxiety-free for students.