Parents know best | BYJU'S Tuition Centre Experience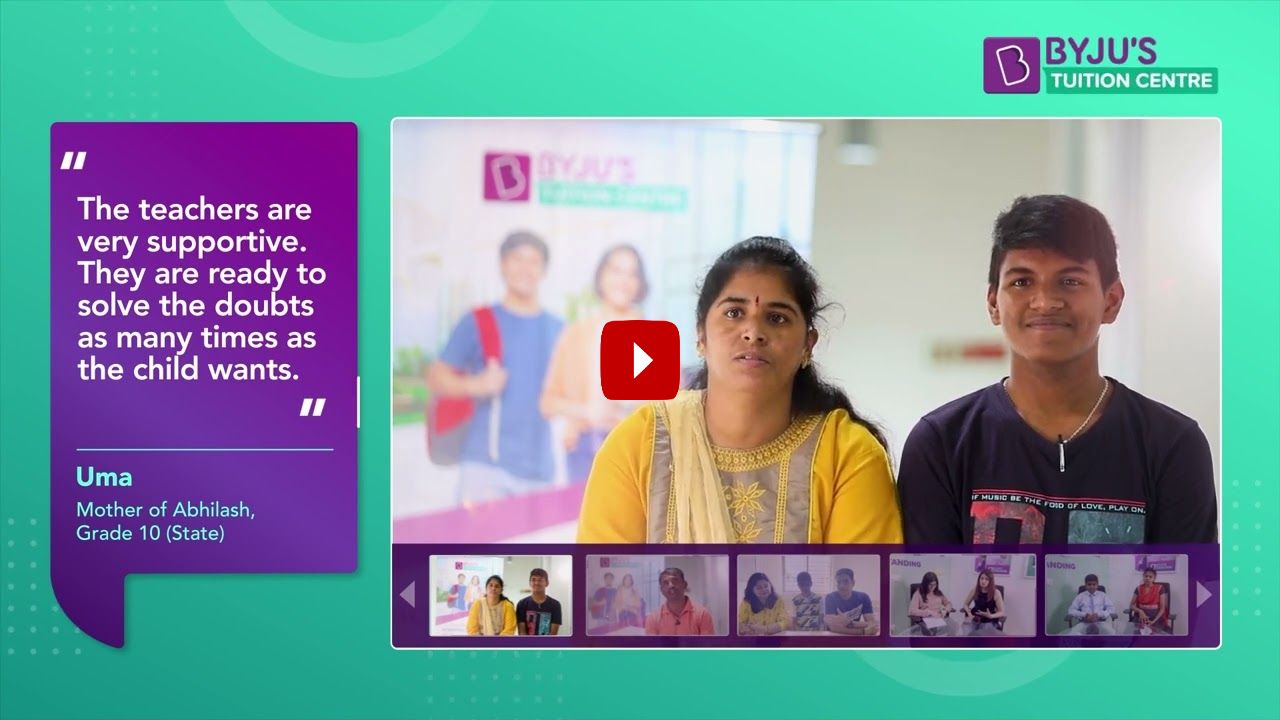 The best outcome of tuition is when a student takes initiative to complete his/her assignment on their own. With BYJU'S Tuition Centre, Gulbarga, Karnataka, the students get smart enough to solve most of the assignments on their own. The professional teachers make every student their priority and train them for overall development. If you are a parent searching for tuition near you, then this is the right place. At BYJU'S Tuition Centre, we have unconventional teaching methods based on the students' learning needs. We are currently providing Maths and Science tuitions for CBSE and Karnataka Secondary Education Examination Board (KSEEB) students for Classes 4-10 in Gulbarga. The diligent teachers of BYJU'S Tuition Centre, Gulbarga, Karnataka make sure that every student is on the same page and clears their doubts instantly.
Benefits of Learning with BYJU'S Tuition Centre
Students gets the benefit of learning with India's largest ed-tech company
Ease of learning with a combination of online and offline classes
Peer-to-peer learning for better study environment at our centre in Gulbarga
Personalised learning experience with attention on every student
Performance tracking to identify and improve the child's strengths and weaknesses
Tech-enabled classroom for the taste of new-age learning
Improved study routine with regular revisions, homework, and in-depth analysis
Regular monitoring facilitated via revisions and assessment to understand real-time progress
Holistic approach towards learning which ensures improved confidence and social skills
Exclusive two-teacher advantage for learning and doubt-solving
On-the-spot assistance and review with the expert team of teachers for improved concept clarity
Affordable tuition near you
We, at BYJU'S Tuition Centre, Gulbarga, make the students fall in love with learning with our teaching methods. Get a call back from our counsellors to make the right decision for your child.