Parents know best | BYJU'S Tuition Centre Experience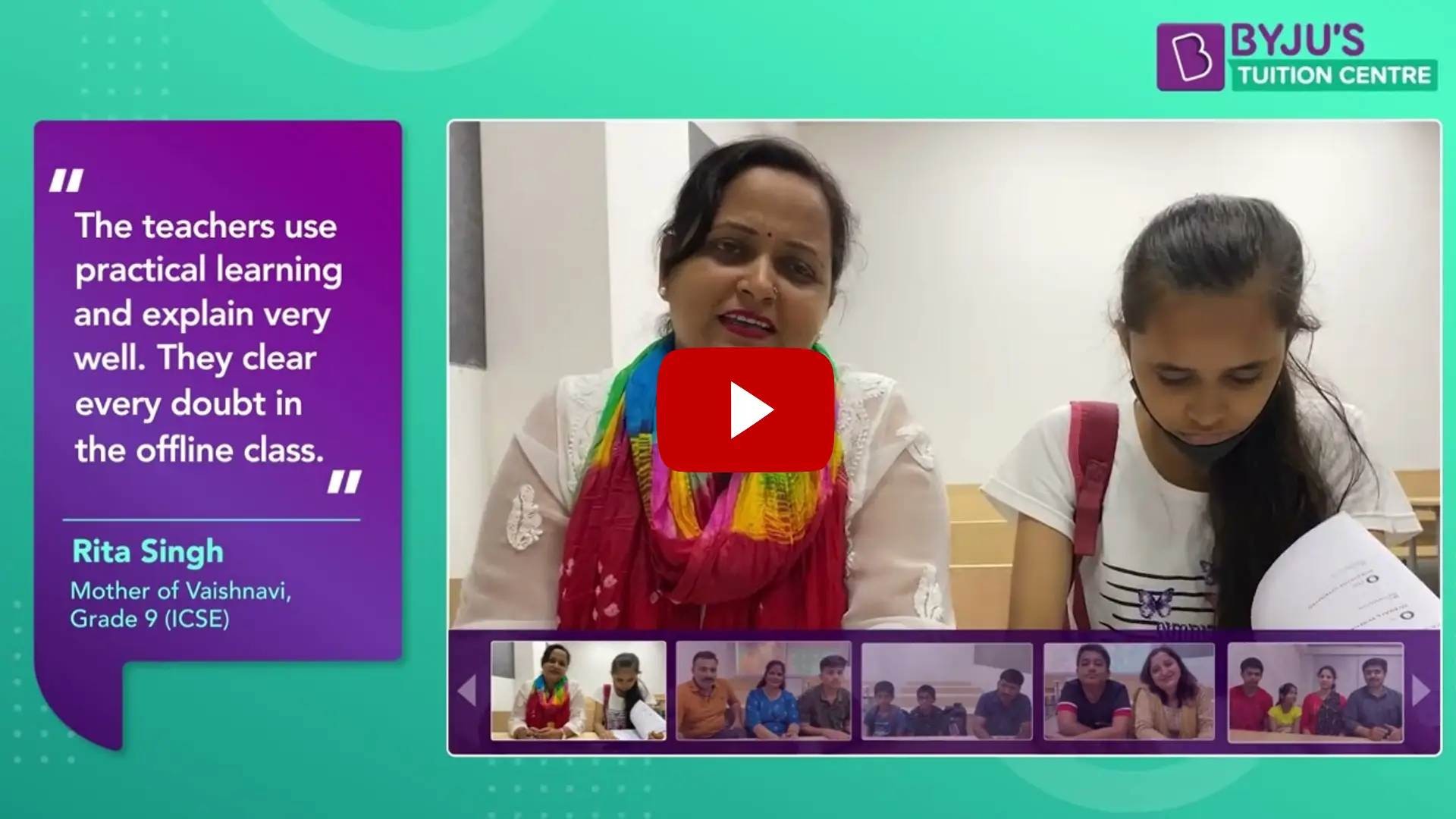 Complete conceptual understanding is vital for every student; but making sure that every child has achieved it is challenging. We focus on concepts rather than the syllabus and teach the lessons by breaking them down into bite-sized topics. We emphasise more on revisions in order to make sure that no student is left behind. BYJU'S Tuition Centre, Jhansi, Uttar Pradesh provides a study environment that ensures the total development of a child. We are providing Maths and Science tuition to the students of Classes 4-10 and follow the CBSE and ICSE syllabuses. Better conceptual understanding goes a long way towards building a solid academic foundation. This further helps them in preparing for difficult exams such as NEET, JEE and Olympiads.
Benefits of Learning at BYJU'S Tuition Centre, Jhansi, Uttar Pradesh
Visual lessons are more effective in learning as the students are glued to the concepts till the end. We have made innovative animated lessons to keep the students motivated throughout the class. With digital tools, tech-enabled classrooms and face-to-face interaction, we make learning a fun experience. There are many benefits and features which makes BYJU'S Tuition Centre, Jhansi the best for Maths and Science tuition. Here are some of them:
BYJU'S is India's largest ed-tech company
Hybrid setting with both online and offline classes so that students can learn at their own pace
Peer-to-peer learning at the centre to facilitate sharing of great ideas among young minds
Tech-enabled classrooms and free workshop in Jhansi
Personalised learning experience for Maths and Science subjects at the centres
Unlimited access to BYJU'S app for resources like video lessons, tests, worksheets, etc.
Two-teacher model: one for teaching and the other for prompt doubt-solving
Scope for building a well-planned study routine and improving social skills and confidence with the help of innovative teaching techniques
In-depth analysis of the student through regular homework, assignments and tests
On the spot assistance for academic queries at the centre in Jhansi
Holistic approach for better outcome in academic and other exams such as entrance tests and Olympiads
We, at BYJU'S Tuition Centre, Jhansi, make the students fall in love with learning with our innovative teaching methods. Get a call back from our counsellors to make the right decision for your child.