Parents know best | BYJU'S Tuition Centre Experience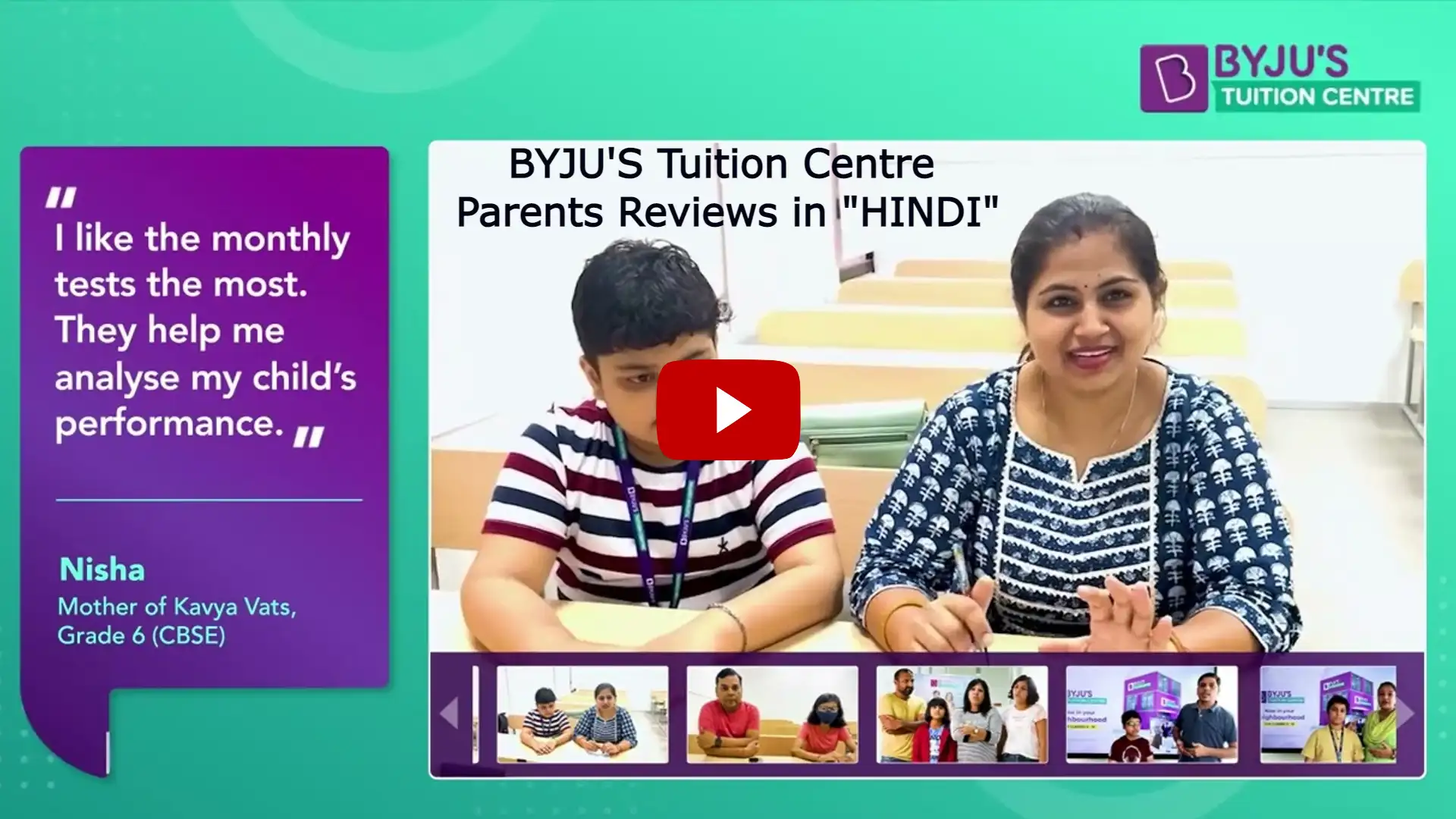 We have a centralised network of teams who are carefully curating the syllabus and monitoring every child individually. BYJU'S Tuition Centre, which is now in your city Dhanbad, provides personalised learning experience in a unique combination of online and offline classes. We deliver innovative Maths and Science Tuition in Dhanbad via different modes like audio-video lessons, animated videos, games, quizzes, etc. Our team has education counsellors who can help your child with decision-making for life. BYJU'S Tuition Centre, Dhanbad, Jharkhand delivers impactful tuition with experienced teachers who are the backbone of this program. We provide Maths and Science Tuition to the students of Classes 4-10. The lessons are delivered for CBSE and ICSE boards in different batches.
Benefits of Learning at BYJU'S Tuition Centre, Dhanbad
We encourage pen and paper usage as it is vital for a well-maintained study routine and better exam preparedness. Some benefits of taking Maths and Science tuition at BYJU'S Tuition Centre, Dhanbad, Jharkhand are mentioned below:
Benefit of learning with India's largest ed-tech company
Tech-enabled classrooms and free workshop in Dhanbad to get new-age learning exposure
Two teachers for teaching and doubt-solving instead of one
Best teachers available in Dhanbad for Maths and Science Tuition
We promote activity-based learning at BYJU'S Tuition Centre, Dhanbad
Unique and innovative teaching methodologies to generate interest in Maths and Science Tuition in Dhanbad
Customised classes to cater to the individual learning requirements
Physical tuition centre with face-to-face interaction at our tuition centre in Dhanbad
Systematic and structured monitoring with attention to the finest details
Daily homework, revisions, assessments and tests to make the students exam-ready
Performance tracking followed by in-depth analysis and report sharing with parents
Detailed discussion and feedback sessions to help students excel in their exams
Get a call back from our counsellors at BYJU'S Tuition Centre, Dhanbad to make the right decision for your child.