Parents know best | BYJU'S Tuition Centre Experience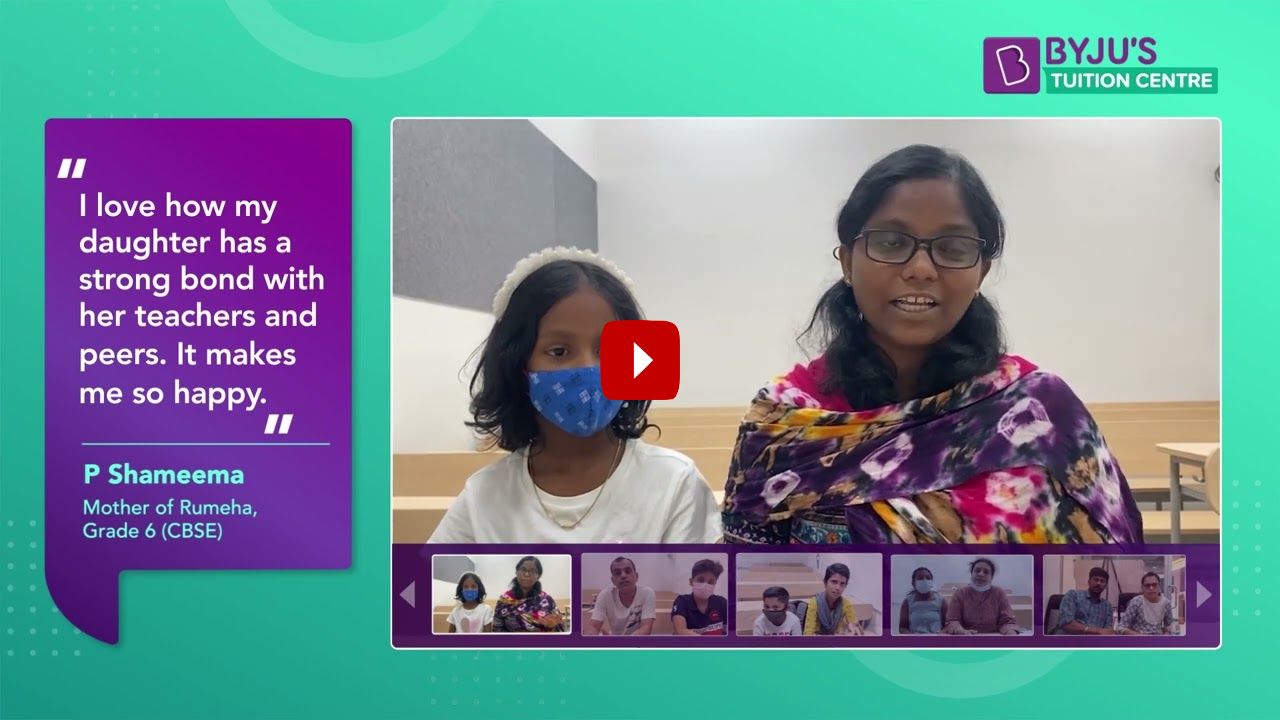 It is said that a student learns Maths and Science best through experience. BYJU's Tuition Centres in Erode bring to you the best of learner-centric education with expert teachers and state of the art teaching facilities. Our lessons are prominently visual in nature so that students grasp the concepts easily in no time. Our expert teachers make sure to scaffold students with extra personalised classes when they face problems in classes. Doubts are resolved on the spot with utmost care. Use of animated videos, puzzles, games and interactive activities give students better presentation skills and teach them how to express their ideas and opinions. We offer classes for Grades 4-10 in Maths and Science to students from CBSE and the state board of Tamil Nadu.
Benefits of BYJU'S Tuition Centre (BTC) - Erode, Tamil Nadu
Inclusive teaching methodology for accommodating various student needs.
Teachers maintain a warm and friendly relationship with students.
Students are encouraged to come up with questions and doubts.
Subjective questions are assigned along with regular homework.
Peer-learning as a source for learning.
A two-teacher model in online classes.
Classes are offered at affordable prices.
Extra resources at BTCs for students who want to learn and practise more.
Preparation for other kinds of competitive exams besides school exams.
Assessment results are recorded for in-depth analysis of each student's performance.
Feedback sessions with parents to discuss their child's performance.
Remedial solutions suggested for improving each student's performance.
Face-to-face interaction helps bridge any kind of learning gaps.
We understand that the pandemic has hampered the education of students - especially young students. So, we offer classes in a hybrid mode - with provisions for both online and offline classes. Students can learn Maths and Science easily from the comfort of their homes on the BYJU'S Learning App. To bridge any learning gaps that take place during online classes, students can go to our physical tuition centres and learn through face-to-face interaction with their tutors.
Join your nearest BYJU'S Tuition Centre in Erode today to start a new journey of academic success.