Parents know best | BYJU'S Tuition Centre Experience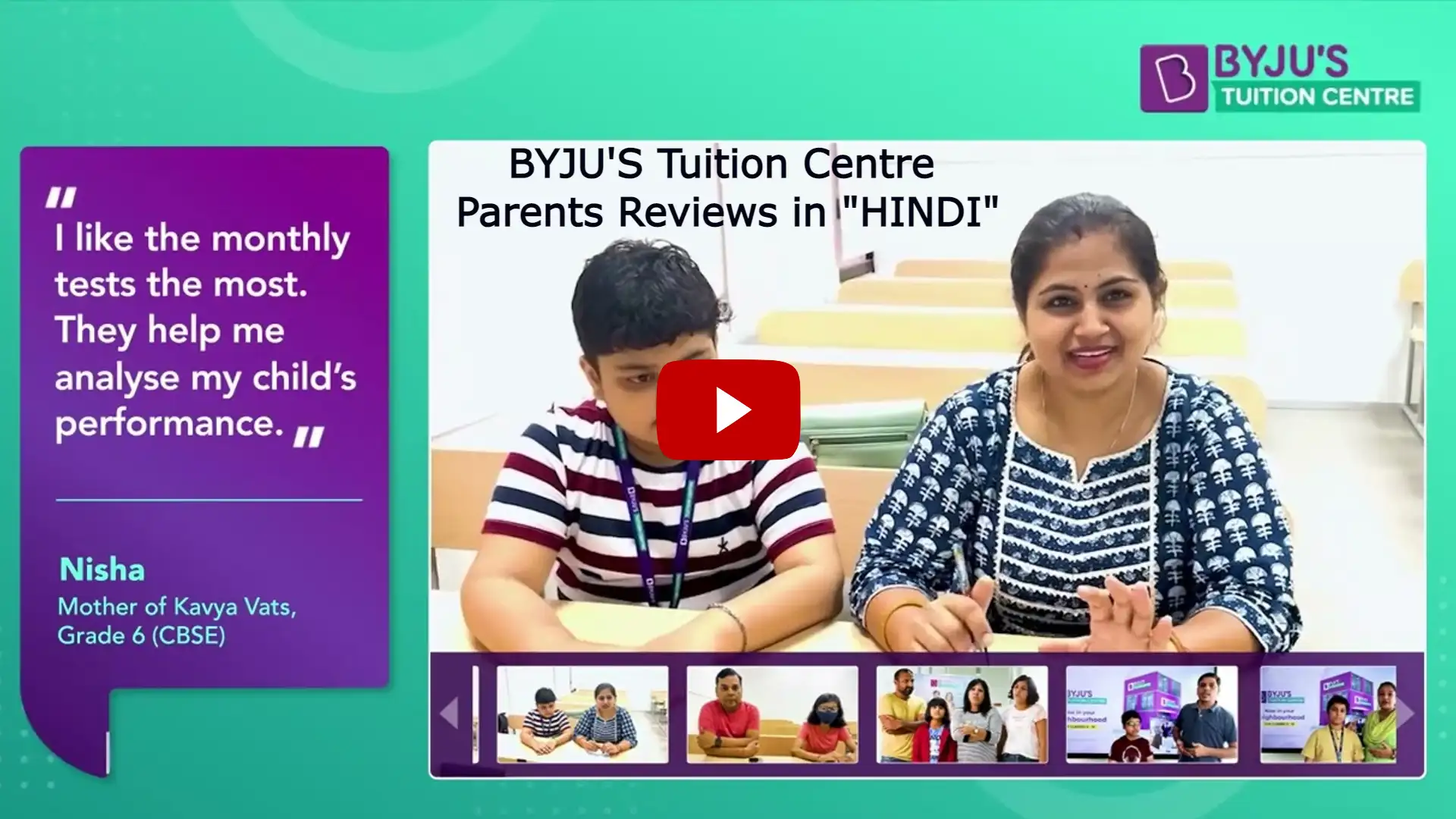 Academic success has become a rigorous process consisting of continuous study and preparation for various exams nowadays. While tuition centres are an inseparable part of this process, many follow the outdated teaching methodology of taking lectures to explain concepts to a large gathering of students. BYJU'S is trying to revolutionise this process by using more innovative and interesting teaching methods with the addition of high-tech teaching aids in classrooms. Also, our BTC classrooms have a unique two-teacher advantage - one for teaching concepts and one for clearing doubts. We offer tuition classes for Grades 4-10 from CBSE for Maths and Science. We have opened multiple tuition centres across Jabalpur to ensure easy access of students to our centres. You can easily search for a BTC nearby your residence on our BYJU'S Tuition Centre website.
Benefits of BYJU'S Tuition Centre (BTC) - Jabalpur
Some of the benefits that set us apart from other tuition centres are:
Students are taught according to their individual skills and capacities making it easy for the student to comprehend concepts in Maths and Science subjects faster.
With a learner-centric approach towards teaching and learning, our teachers are well qualified with ample experience in their respective subjects.
Classes at BYJU'S tuition centre are affordable and encourage students to study more for better results.
With state of the art facilities used for explaining concepts, students can understand harder and more complex concepts with more ease and confidence.
Our teachers maintain a very cordial relationship with the students that helps them connect with the former in case of any difficulties and queries without hesitation.
At BTC, we plan a ton of group activities for instilling confidence and developing concept-building skills in Maths and Science.
Schedules at BTCs are very flexible - with provisions for both online and offline classes so that students do not feel overwhelmed.
BYJU'S Tuition Centres are a must for the bright future of every student.