Parents know best | BYJU'S Tuition Centre Experience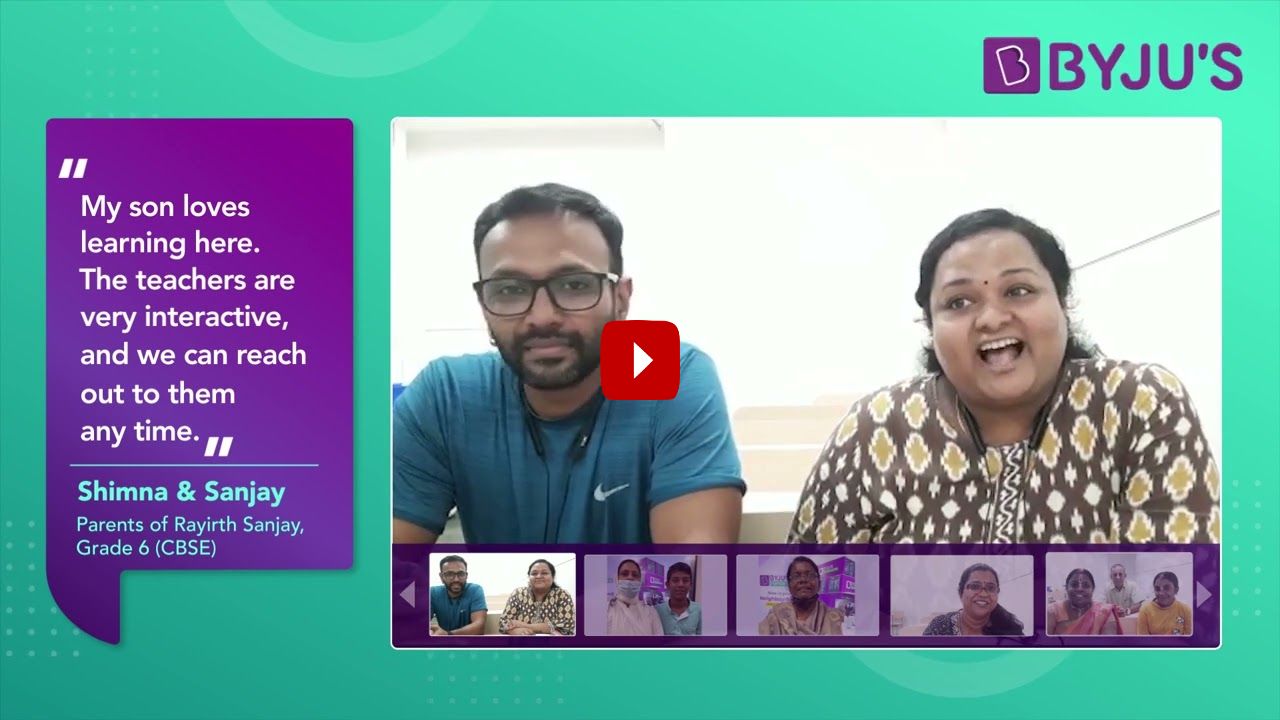 While searching for a good tuition centre in Kollam, students and parents often miss out on quality of education and proper facilities. The main objective of BYJU'S Tuition Centre is to provide the best education possible with the use of digital tools and by giving personalised attention to the students. Removal of rote-learning techniques is the need of the hour in order to encourage students to actively participate in the learning process. This helps them develop their personality and improve conceptual understanding. Based on the specific learning styles of the students, the classes at BYJU'S Tuition Centre, Kollam, are more personalised and hence, effective. We are providing Maths and Science tuition for students of Classes 4-10 following CBSE and Kerala state board syllabuses.
Benefits of Learning at BYJU'S Tuition Centre
We closely monitor every child and prepare their specific knowledge graphs based on which the teachers decide appropriate remedial actions. Students learning at BYJU'S Tuition Centre, Kollam, Kerala achieve their goals and perform exceptionally well in their academics. Benefits of learning Maths and Science with BYJU'S are listed here:
BYJU'S is India's leading ed-tech company
Top-notch study material and facilities for the students at our tech-enabled centres in Kollam
We conduct free workshop for students to get a practical exposure to the concepts taught
Students develop a solid study routine with our homework, assessments and revision sessions
Expert guidance from highly qualified and experienced teachers
Result-oriented outcomes with our proven teaching methodology
Parent-teacher meeting at the centre for detailed discussion
Monthly pen and paper tests at the centres for exam-readiness
Fun learning with high-quality animated videos and customised worksheets
Real-time doubt solving at the centre in Kollam
Two-teacher model — one for teaching and the other for instant doubt-resolution
Hybrid learning at BYJU'S Tuition Centres with online and offline classes
We are providing these tuition classes at an affordable price. Get a call back from our counsellors at BYJU'S Tuition Centre, Kollam, to make the right decision for your child.