Parents know best | BYJU'S Tuition Centre Experience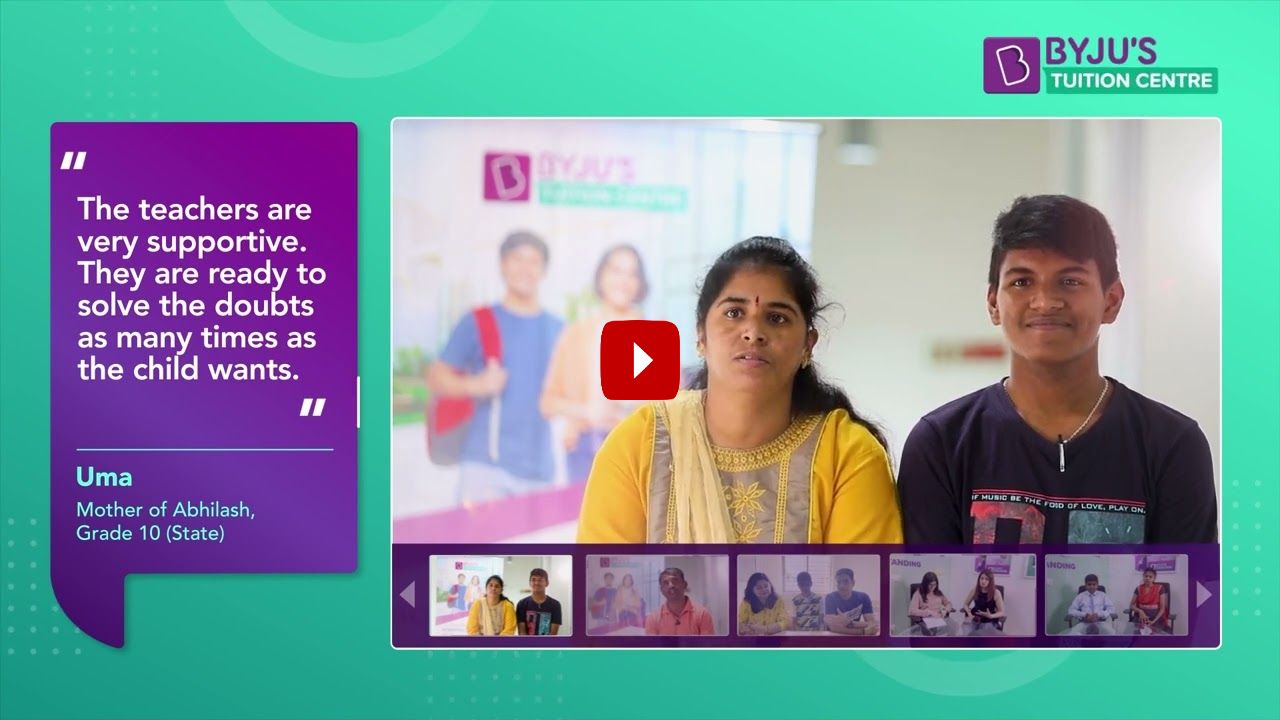 Tuition classes are generally conducted for developing deeper understanding of concepts. Extra practice of application-based problems for firm grasp over concepts taught is another motive behind holding tuition classes. Students, nowadays, do not get to reap these benefits in traditional tuition systems either due to lack of proper resources, or overcrowding by other fellow students. At BYJU'S Tuition Centres in Shimoga, we offer the best learning resources and environment possible for our students. Our teachers form one of the best teams in the education industry. They are well-trained and experienced. We equip our classrooms with state of the art facilities for the convenience of students while learning. We provide classes for Grades 4-10 in Maths and Science. Students from CBSE and the state board of Karnataka are both welcome here. We have several centres across Shimoga to facilitate easy and effortless access.
Benefits of BYJU'S Tuition Centre (BTC) - Shimoga
We follow a learner-centric teaching methodology. We focus on the various needs of students like style of learning, pace of learning etc. We design our courses and lessons to incorporate all of these elements in them.
We understand that finance is an important factor in deciding the quality of education. We offer our classes at affordable prices to motivate students to learn more and more.
We want to maintain homogeneity in understanding of concepts in the classroom. Our teachers, therefore, believe in resolving doubts, queries and problems on the spot.
Teachers at BTCs maintain a warm and friendly relationship with students. Our motive behind this is to break all emotional barriers that students face while approaching teachers for queries. This also facilitates a warm relationship between the learner and teacher, motivating further learning.
BTCs conduct a lot of interactive activities in the Maths and Science classrooms. The motive behind this is promoting confidence and clarity in presentation of thoughts and ideas.
We understand parents are part and parcel of a child's education. We follow a systematic order of recording and analysing students' scores. We update and inform parents regularly about these developments.
We understand how the pandemic affects learning in students. Keeping this in view, we offer hybrid classes — a blend of both online and offline classes so that students feel relaxed and safe.
BYJU'S Tuition Centres in Shimoga wish all its future students a happy and joyous learning experience.