Parents know best | BYJU'S Tuition Centre Experience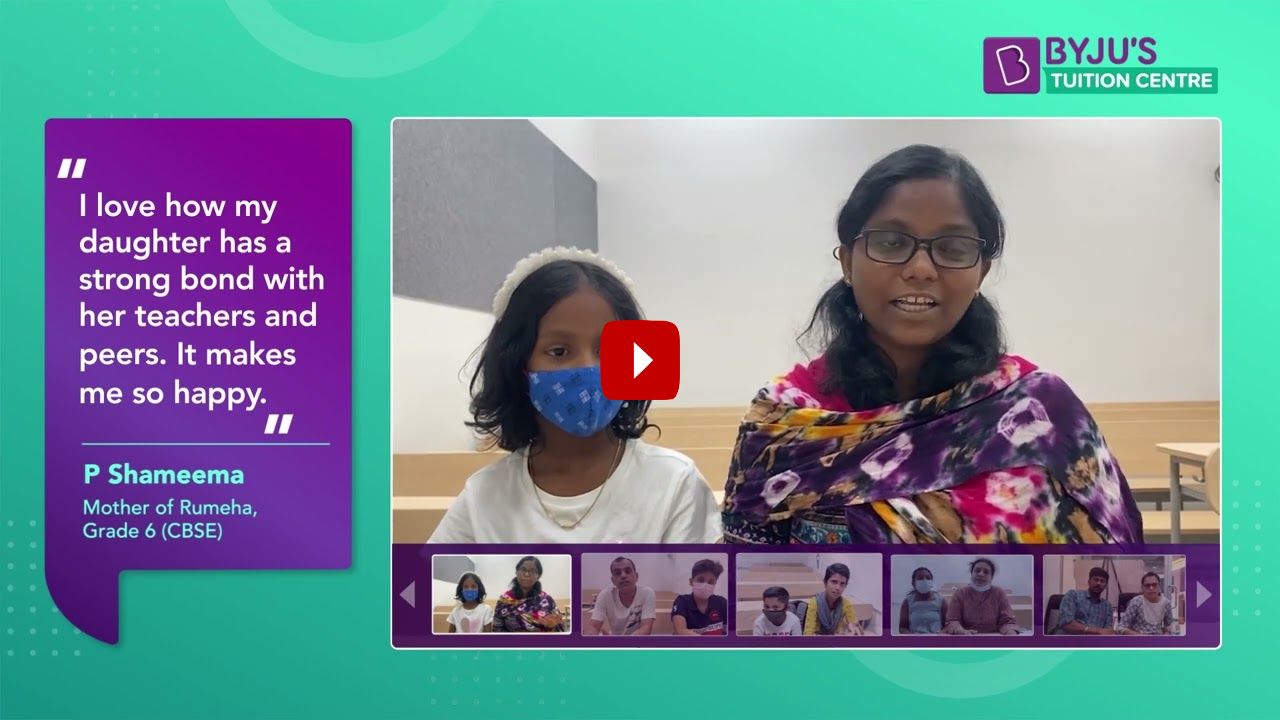 Do you find yourself working hard for success at school, but do not seem to succeed well? Join BYJU'S Tuition Centres in Vellore to start excelling in your academics. We provide classes for two of the hardest subjects - Maths and Science. Our teachers at BTCs are experts in their fields. We have equipped our classrooms with advanced technology to provide easy and practical learning. We offer classes for Grades 4-10 in Maths and Science. Students from CBSE and the state board of Tamil Nadu can join our centres. For minimising time and energy spent by students while travelling to tuition centres, we have set up several BTCs in Vellore.
Benefits of BYJU'S Tuition Centre (BTC) - Vellore
Flexible schedules that comprise both online and offline classes.
Our emphasis is on inclusive education where the individual needs of learners are taken very seriously.
A learner-centric methodology is followed here.
A minimum number of two teachers are maintained in a class - one for explaining concepts and another for resolving queries.
We offer classes at affordable prices to avoid disruption in the middle of courses.
Teachers maintain good relationships with students so that students are motivated to connect and learn more.
On the spot doubt resolution is available at the centres ensuring a steady and smooth transition into the next topic.
Interactive activities are planned to promote confidence in students.
Parents are informed regularly about the progress of students.
Remedial solutions are suggested for ensuring the progress of the child in academics.
A multitude of resources are made available for the students who want to go for extra studies.
At BYJU'S Tuition Centres in Vellore, we are committed to bringing out the best in every student.