Being an aspirant for one of the most competitive exams in the country, one must be very well prepared and thorough with the exam topics to be able to clear them. Almost over a quarter of a million candidates appear for the CAT exam every year to pursue a management degree from any of the top management schools in the country.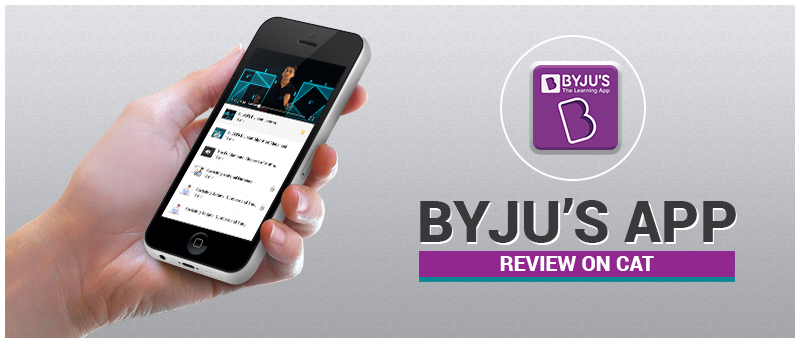 The CAT is taken by several experienced and inexperienced individuals and the IIMs set the questions in a way to test the candidates' intellect in different sections. So, it is necessary to be thorough with all the sections and related topics of the exam. With various constraints involved in the traditional CAT coaching methodologies, the candidates often fail to obtain some crucial resources and reduce their effectiveness while preparing.
With the digital revolution and integrating technology in education, certain constraints of traditional coaching get eradicated and the whole world of knowledge comes to the fingertips. BYJU'S app is one such revolutionary learning methodology built to help aspiring MBA graduates ace the CAT and follow their respective dreams.
BYJU'S- The Learning App: Transforming Education and Learning Systems
Launched in 2015, BYJU'S – The Learning App has been changing the learning process ever since. The app includes all the CAT topics in the form of engaging video lessons to help the aspirants prepare in a more effective way. Since its launch, the app has gained huge attention from the edtech sector and has been revolutionising the traditional learning processes. Almost 70% of the students studying from BYJU'S clear the CAT exam every year and get admission into their preferred management school.
Features of BYJU'S- The Learning App:
The quality of the CAT course is well maintained and tailored to the individual needs of the candidates. Here are some of the unique features of BYJU'S app:
 Full-length video lectures by the best CAT trainers in the country including Byju Raveendran (serial CAT topper) and P.N Santosh (ISB Hyderabad alumni and GMAT 780 scorer).
 Over 200 practice tests and 20 mock tests are provided to help the students get acquainted with the actual CAT paper.
 Numerous copyrighted shortcut techniques are explained to solve the CAT questions quickly and effectively. One such technique is the mathematical approach to reading comprehension.
 Several out-of-the-box tips are given to learn the important concepts and develop problem-solving skills.
 Additional GD/ PI sessions are conducted as post CAT preparation to help the candidates in the GD and PI of the particular institutes.
 Personal mentors are assigned to every student to help them clear their doubts at the earliest.
With these aforementioned features, BYJU'S remains one of the most preferred coaching elements for the CAT aspirants. Check the given video lessons of BYJU'S to understand how it helps to prepare more effectively for the CAT exam.