GET THE BEST CAT TRAINING ANYTIME, ANYWHERE
WITH BYJU'S CAT PREPARATORY COURSE ON A TAB.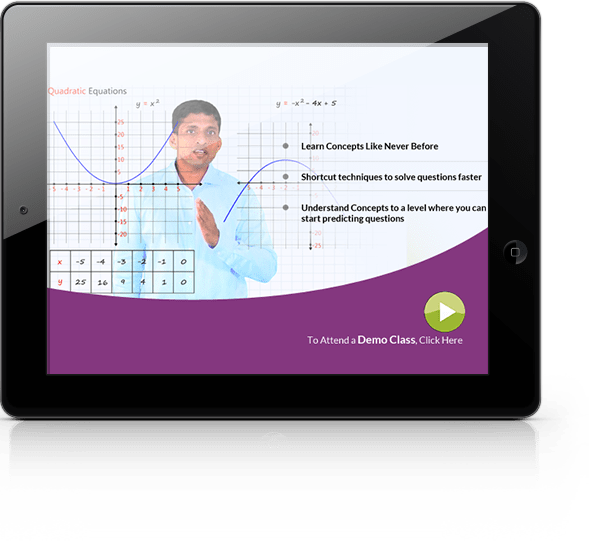 BEST CAT COACHING IN INDIA
All CAT Lessons are delivered by Byju & Santosh
INDIA'S NO.1 CAT TRAINERS

Learn simple, shortcut techniques and strategies which will help you crack any question, no matter how difficult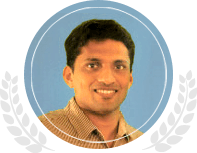 Byju Raveendran
Serial CAT Topper & India's No.1 Trainer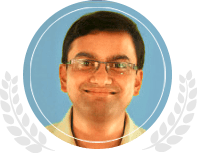 Santosh P N
Verbal Expert, GMAT Topper & ISB-Hyd Alumnus
Unique CAT Pattern workshops based on previous years question papers will help you predict question types
Why get BYJU'S
CAT Prep Tablet?
Complete CAT study material & tests (200 chapterwise and 20 full length tests) available for online study

Detailed time-based, performance, topic-wise and LOD analysis to ensure a holistic view of your performance

GD/PI preparation including knowledge sessions on current affairs, essay writing & Statement of Purpose (SOP) sessions post exam results

No internet connectivity required making this more convenient for Anytime Anywhere Preparation
CAT Online Preparation
(CAT 2020) Program Module
All topics right from the basics
Different angles to simplify each topic using lateral thinking & common sense
Focus on concepts instead of rote learning problem solving
Phase 2
Advanced Workshops
Different techniques for problem solving taking concepts to an advanced level
Application of unique shortcut techniques including BYJU'S copyrighted URL technique
Link topics by adopting similar strategies & techniques
Focus on maximizing scores in minimum time
Phase 3
Pattern Workshops
Solving of sample & previous year CAT questions
Establishing unique patterns to questions & practicing best ways to solve each pattern
Focus on test taking strategies & understanding of the intricacies of question types in CAT
THE UNIQUE CAT PATTERN WORKSHOPS WILL TAKE YOU TO A LEVEL WHERE YOU CAN START PREDICTING QUESTION TYPES WITH EASE
CAT Preparation through BYJU'S Tablet
CAT PREPARATION TABLET by BYJU'S is a revolutionary step towards E-learning for high-scholars. In a generation where aspirants have been naturalised to technology, tablet learning has become very convenient way of learning at own pace. Against the traditional options of going to traditional CAT coaching classes, online learning by BYJU'S app will brings your mentor one step closer to you.
With the concepts of visualisation, this learning tablet will help one to prepare effectively on the foundation and key subjects for your CAT EXAM preparation. This mode of online learning give your immense knowledge on each and every topics mentioned in the CAT syllabus at your convenience.
The tablet program is supplemented with comprehensive study material designed and compiled by India's No1 CAT experts. Also the tablet programs constantly provides mock, sample and all India test series to constantly evaluate the candidates before IIM's evaluates them. The dedicated mentor support provided along with the module helps an aspirant to get constant guidance at every step of their CAT preparation.