Parents know best | BYJU'S Tuition Centre Experience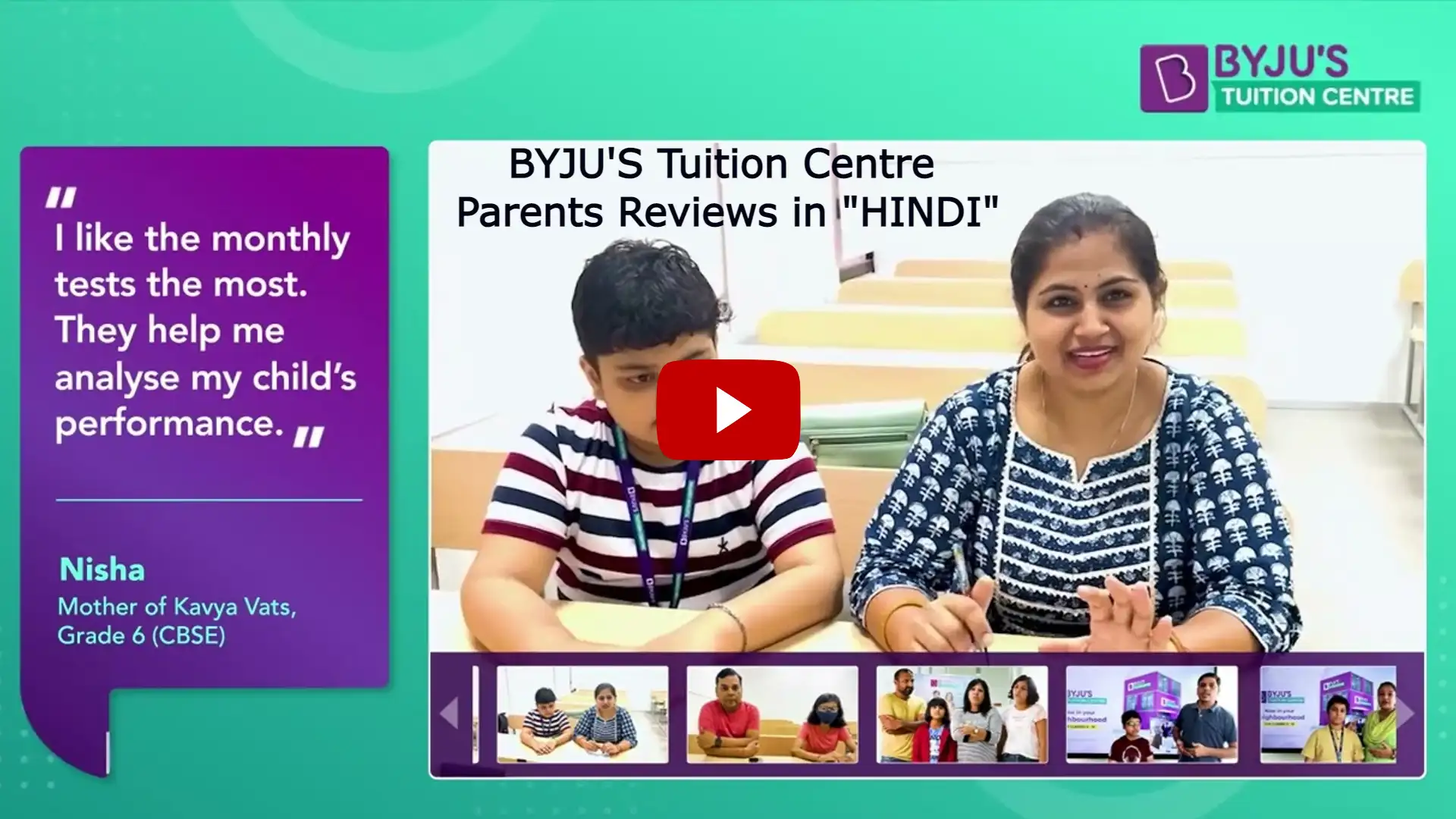 To help the students get access to the best coaching, BYJU'S has established BYJU'S Tuition Centres across the town of Jalandhar. It provides tuition classes for Maths and Science for classes 4-10 for the CBSE Board students. BTC appoints highly-qualified teachers, and the classrooms are tech-enabled. Teachers of BTC give personalised attention to all the students, and if required, they provide extra guidance to average students. Parents don't need to spend a hefty amount like other tuition centres to take admission to BTC. Students in BYJU'S Tuition Centres achieve better grades in their Maths and Science exams. BTC teaching methods are highly professional, and teachers constantly monitor the students' performance by conducting assessments and tests. So, students of BTC are always ahead of the other students in the classes.
Benefits of BYJU'S Tuition Centre (BTC) - Jalandhar
Students of BTC feel confident while writing the exam and enhance their overall development.
Our centres are well-known for the quality of teaching we provide so that students can achieve academic excellence.
BTC improves the students' learning ability and problem-solving skills.
Students who take tuition classes from our centres achieve better results than other students.
BTC offers after-school support for understanding difficult concepts in Maths and Science better.
BYJU'S Tuition Centres provide extra support and attention for those who lag in their studies.
Inside the tech-enabled classrooms, students get the best education, which motivates them to score better marks in their exams.
So, if you want your kid to perform great in Maths and Science, enrol them in our BYJU'S Tuition Centres.